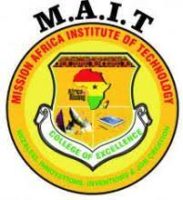 Job Description
Position : Primary School Director and Teacher 
Position : Director and Teacher
A new school, Sumney International Christian Academy, is seeking an enthusiastic and energetic school director and teacher to run and recruit more students for our gifted and talented program.
Previous experience teaching children plus relevant UK, USA, or international teaching experience is essential.
To oversee a school as a director and a recruiter.
Will oversee the day-to-day activities of the establishment and ensure it runs smoothly. The responsibilities cover all areas of the program, such as
Looking for students
Supervising the staff
And preparing budgets
Developing programs and ensuring that teaching excellence is upheld
Maintaining the facilities to meet state regulations
The director is an integral member of the senior management team.
The role holder works closely with the leadership team to lead and oversee all aspects of the school's academic and non-academic operations.
The director will execute the Principal and the board's'directions for the support functions of the school.
The role-holder is responsible for ideas to recruit more students.
Required profile for job ad : Primary School Director and Teacher 
Required Skills or Experience Applicants must have a
Degree and qualification or teaching certification and (EYFS) and Cambridge curriculums require a minimum of three years of teaching experience
A bachelor's degree is required with experience in teaching.
Must have prior administrative experience.
Must have college coursework in early childhood education
Leadership skills.
The ability to motivate and manage staff.
The ability to organize your time and workload
To be thorough and pay attention to detail.
The ability to use your initiative and stay longer at work.
Patience and the ability to remain calm in stressful situations.
Excellent verbal communication skills.
Must be good in Computer Skills and can recruit from Social Media
Must stay near the Spintex Road, Accra
Job criteria for job ad : Primary School Director and Teacher 
| | |
| --- | --- |
| Job category : | |
| Industries : | |
| Employment type : | |
| Region : | |
| City : | Spintex Road, Accra |
| Experience level : | |
| Educational level : | |
| Spoken language : | |
| Key Skills : | |