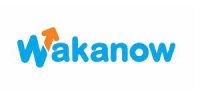 Company: Wakanow
Location: Ghana
State: Ghana
Job type: Full-Time
Job category: Engineering Jobs in Ghana
Job Description
The Operations Project Manager in Accra will play a pivotal role in assisting the Contact Centre Manager and the Lagos team in seamlessly integrating global processes and new products into our operations. This role is dedicated to ensuring a cohesive and efficient transition, enhancing our ability to deliver exceptional travel experiences to our customers within the Anglophone market.
Responsibilities
Project Integration: Lead the integration of new products and markets into our operations, ensuring a seamless and efficient process.
Market Expansion: Collaborate with cross-functional teams to identify opportunities for market expansion within the Anglophone region. ( Ghana, Liberia, Gambia, Sierra Leone )
Product Development: Work closely with product development teams to understand market requirements and provide input for the creation of new travel products.
Process Optimization: Continuously review and optimize operational processes to enhance efficiency and quality of service.
Vendor Management: Manage relationships with vendors and partners involved in project implementation.
Budget Oversight: Oversee project budgets and ensure that financial goals are met.
Quality Assurance: Implement and maintain quality assurance programs to ensure that project objectives are achieved.
Reporting: Generate and present regular reports on project progress, milestones, and performance metrics.
Requirements
Bachelors degree in a related field preferred.
5-10 years of experience in project management within the travel industry.
Strong project management skills, including the ability to plan, execute, and monitor projects.
Excellent communication and interpersonal skills.
Analytical mindset with a focus on achieving project goals.
Fluent in English (both written and spoken).
Strong organizational skills with the ability to multitask and prioritize effectively.
Method of Application
CLICK TO APPLY
Closing Date : 24th November, 2023