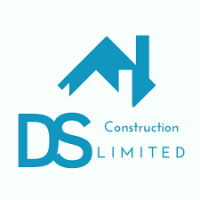 Job Description
Position : Administrative Assistant
The ideal 
Administrative Assistant
 will exhibit high standards, excellent communication skills, and have an ability to take initiative, and prioritize daily tasks. A strong ability to take charge and meet tight deadlines will ensure your success in this multi-faceted role.
Responsibilities
Handle and coordinate active calendars
Schedule and confirm meetings
Ensure file organization based on office protocol
Provide ad hoc support around the office as needed
Ordering office supplies and researching new deals and suppliers
Act as the point of contact for internal and external clients
Writing and distributing email, correspondence memos, letters, presentations, and forms
Assisting in the preparation of regularly scheduled reports
Assisting in the update and maintenance of office policies and procedures
Maintain polite and professional communication via phone, e-mail, and mail.
Ensure vehicle logbooks are maintained in all the vehicles and that they are properly filled by the drivers and do a monthly analysis of vehicle usage and fuel consumption for reasonability of usage and fuel consumption
Work with the drivers to ensure that vehicle maintenance, insurance, and roadworthy certificates are timely done, and that all incidence are timely reported
Report any incidence of health and security concerns on the office premises eg, access to the building, theft, fire risk, pollution, etc. to the Director for immediate remediation
Soliciting for Pro-forma invoices or quotations from potential suppliers
Raising of a purchase order with all supporting documents attached for relevant approvals
Please be aware of fraudulent recruiting scams, do not send money to anyone suggesting they can provide employment.
Required profile for job ad : Administrative Assistant
Requirements
Bachelor's degree or diploma in business or equivalent certificate.
Strong interpersonal, customer service and communication skills.
Ability to multitask.
Proficient in Microsoft Office suite (MS Excel, Word, and PowerPoint, in particular).
Familiarity with basic accounting principles.
Excellent time management skills and the ability to prioritize work.
5+ years of work experience in a similar role, preferably in the construction sector is a plus.
Females are encouraged to apply.
Please be aware of fraudulent recruiting scams, do not send money to anyone suggesting they can provide employment.
Job criteria for job ad : Administrative Assistant
Job category :

Accounting, controlling, finance

Secretarial work, assistantship

Industries :

Industry, production, manufacturing and other

Metallurgy, steel industry

Public buildings and works sector, construction

Real-estate, architecture, town planning

Secretarial work

Employment type :
Region :
City :
Accra
Experience level :
Educational level :
Spoken language :
Key Skills :