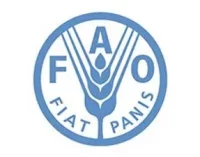 Closing date: Monday, 15 May 2023
2301238
National Specialist (Agriculture Marketing Policies and Trade)
Job Posting: 02/May/2023
Closure Date: 16/May/2023, 9:59:00 PM
Organizational Unit : FNJOR
Job Type: Non-staff opportunities
Type of Requisition : PSA (Personal Services Agreement)
Grade Level : N/A
Primary Location: Jordan-Amman
Duration : 30 days
Post Number : N/A
FAO seeks gender, geographical and linguistic diversity in its staff and international consultants in order to best serve FAO Members in all regions.
 FAO is committed to achieving workforce diversity in terms of gender, nationality, background and culture
 Qualified female applicants, qualified nationals of non-and under-represented Members and person with disabilities are encouraged to apply
 Everyone who works for FAO is required to adhere to the highest standards of integrity and professional conduct, and to uphold FAO's values
 FAO, as a Specialized Agency of the United Nations, has a zero-tolerance policy for conduct that is incompatible with its status, objectives and mandate, including sexual exploitation and abuse, sexual harassment, abuse of authority and discrimination
 All selected candidates will undergo rigorous reference and background checks
 All applications will be treated with the strictest confidentiality
 FAO staff are subject to the authority of the Director-General, who may assign them to any of the activities or offices of the Organization.
Organizational Setting
The main aim of the FAO country offices, which are headed by an FAO Representative, is to assist governments to develop policies, programmes and projects to achieve food security and to reduce hunger and malnutrition, to help develop the agricultural, fisheries and forestry sectors, and to use their environmental and natural resources in a sustainable manner. Under this specific project, FAO will carry out an assessment of the capacities and needs of the Jordanian and Palestinian markets of agricultural products. To that end, the Jordanian-Palestinian Company for Marketing Agricultural products (JPACO) – an Arab company that had been officially established in January 2022 as a vision by the ministries of agriculture in Jordan and Palestine- established to enhance trade for both countries' agricultural products. As a result of the Syrian crises, main shipping paths from Jordan to European markets had been suspended, therefore horticultural product exporters in both countries lost fair market share in Europe. the assessment will cover the following areas/studies:
 Available\existing marketing infrastructure for agricultural products, to identify its maximum production capacity, and determine the utilized productive capacity. Furthermore, identify and analyse opportunities to develop partnerships between the company and the private sector to ensure the optimal utilization of the accessible infrastructure, and avoid overlapping and competition between Jordan and Palestine.
 Supply-demand analysis of agricultural products that have a competitive advantage in both countries, taking into consideration the competitiveness with other producing countries, and the competitors' export costs to the selected international markets (EU, UK, USA, UAE, Indonesia). Also, suggest any other countries and markets that are more suitable for products with a competitive advantage for both countries.
 Prepare an outline for agricultural products and crops and promising markets with competitive advantage in the Hashemite Kingdom of Jordan and the State of Palestine.
In the context of this project, The project team will work with partners and stakeholders to collect and analyze the data collected through the assessment, improve staff capacities on continued monitoring and design effective short and long-term policy responses which will allow JPACO to achieve its goals by entering new markets and increasing its share in current European and Gulf Cooperation Council (GCC) markets for both countries with competitive prices by giving JPACO a clear vision of what and when to promote Jordanian and Palestinian agricultural products which will positively affect the agricultural sector in both countries and reflect its impact on food security.
Reporting Lines
The incumbent will work under the supervision of the FAO Representative and in close collaboration with the Lead Technical Officer (LTO), FAOR Assistant (Programme) and in collaboration with FAO Jordan staff.
Technical Focus
The incumbent will act as a Project Coordinator (PO) and technical matter specialist for the assigned projects. The incumbent will provide a wide range of management, reporting, project development, as well as coordination support to the Representation.
Tasks and responsibilities
The incumbent will have the following tasks and responsibilities:
 Assume the role of the Project Coordinator and be in charge for the assigned project, thereby, ensure due implementation of the activities under the assigned project;
 Review and maintain project monitoring, evaluation and reporting tasks; be acquainted with and update the M&E tools of each assigned project of FAO Representation and ensure due monitoring is performed corresponding to the project work plan;
 Prepare in close collaboration with the project staff different periodic, routine and occasional reports to the donors and other concerned entities/authorities as per envision of the project;
 Support in FAO project reporting as per stipulations of the project document
 Review and maintain the Letter of Agreement (LoA) under the project to ensure deliverables of the service provider (SP) are obtained by FAO; monitor and report on any deficiency in any engagement between FAO and the SP;
 Support identification of relevant national experts to support the implementation of the project and prepare communication strategy for the visibility of the project;
 Support formulation of identified projects in collaboration with stakeholders
 Support the development of LOAs and partnerships with the relevant stakeholders.
 Develop, review and update project reports.
 Carry out correspondence of TCPs with the relevant project stakeholders.
 Review, edit and contribute through independent inputs in different FAO documents, as needed and requested;
 Work within the team to maintain the image of the Organization.
 Perform any other tasks as needed and requested by the FAO Representation.
CANDIDATES WILL BE ASSESSED AGAINST THE FOLLOWING
Minimum Requirements
 Advanced University degree in development studies, Agriculture, marketing, value chain, international relations, economics or related field;
 Have at least 10 years' experience in Agriculture or similar related sector, management, marketing, reporting, or similar related area;
 Working knowledge (level C) of English and Arabic;
 National of Jordan or a legal resident in the country with a valid work permit.
FAO Core Competencies
 Results Focus
 Teamwork
 Communication
 Building Effective Relationships
 Knowledge Sharing and Continuous Improvement
Technical/Functional Skills
 Must demonstrate abundant knowledge and experience in Project cycle management;
 The candidate should be knowledgeable in the area of contract management;
 Previous working experience with UN and/or international cooperation will be an asset;
 Strong communication skills, networking and teamwork is required;
 Computer skills in Office Applications including Excel, Word, Outlook, Power Point as necessary;
 Must work independently and pay attention to details;
 Must demonstrate good report writing experience ;
 Candidate must have the ability to work harmoniously with people of different national and cultural backgrounds;
 Strong communication skills, networking and teamwork are required;
 Previous working experience with UN and/or international organizations will be an asset.
Please note that all candidates should adhere to FAO Values of Commitment to FAO, Respect for All and Integrity and Transparency.
ADDITIONAL INFORMATION
 FAO does not charge a fee at any stage of the recruitment process (application, interview meeting, processing).
 Incomplete applications will not be considered. If you need help or have queries, please contact: [email protected]
 Applications received after the closing date will not be accepted.
 Only language proficiency certificates from UN accredited external providers and/or FAO language official examinations (LPE, ILE, LRT) will be accepted as proof of the level of knowledge of languages indicated in the online applications.
 For other issues, visit the FAO employment website: http://www.fao.org/employment/home/en/
 Appointment will be subject to certification that the candidate is medically fit for appointment, accreditation, any residency or visa requirements, and security clearances.
HOW TO APPLY
 To apply, visit the recruitment website at Jobs at FAO and complete your online profile. We strongly recommend that your profile is accurate, complete and includes your employment records, academic qualifications, and language skills
 Candidates are requested to attach a letter of motivation to the online profile
 Once your profile is completed, please apply, and submit your application
 Please note that FAO only considers higher educational qualifications obtained from an institution accredited/recognized in the World Higher Education Database (WHED), a list updated by the International Association of Universities (IAU) / United Nations Educational, Scientific and Cultural Organization (UNESCO). The list can be accessed at http://www.whed.net/
 Candidates may be requested to provide performance assessments and authorization to conduct verification checks of past and present work, character, education, military and police records to ascertain any and all information which may be pertinent to the employment qualifications
 Incomplete applications will not be considered
 Personal information provided on your application may be shared within FAO and with other companies acting on FAO's behalf to provide employment support services such as pre-screening of applications, assessment tests, background checks and other related services. You will be asked to provide your consent before submitting your application. You may withdraw consent at any time, by withdrawing your application, in such case FAO will no longer be able to consider your application
 Only applications received through the FAO recruitment portal will be considered
 Your application will be screened based on the information provided in your online profile
 We encourage applicants to submit the application well before the deadline date.