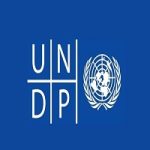 Closing date: Sunday, 14 May 2023
Job Identification : 10212
Locations : Almaty, Kazakhstan
Posting Date : 04/28/2023, 03:59 AM
Apply Before : 05/15/2023, 03:59 AM
Job Schedule : Full time
Agency : UN Office on Drugs & Crime
Grade : SB4
Vacancy Type : Service Contract Holders
Practice Area : Conflict Prevention, Peacebuilding and Responsive Institutions
Bureau : Regional Bureau for Europe and the CIS
Contract Duration : 6 months
Education & Work Experience : Master's Degree – 2 year(s) experience OR Bachelor's Degree – 4 year(s) experience
Required Languages : Fluency in spoken and written English and Russian
Desired Languages : Fluency in Kazakh
Vacancy Timeline
2 Weeks
Job Description
Background
Diversity, Equity and Inclusion are core principles at UNDP: we value diversity as an expression of the multiplicity of nations and cultures where we operate, we foster inclusion as a way of ensuring all personnel are empowered to contribute to our mission, and we ensure equity and fairness in all our actions. Taking a 'leave no one behind' approach to our diversity efforts means increasing representation of underserved populations. People who identify as belonging to marginalized or excluded populations are strongly encouraged to apply. Learn more about working at UNDP including our values and inspiring stories.
UNDP does not tolerate sexual exploitation and abuse, any kind of harassment, including sexual harassment, and discrimination. All selected candidates will, therefore, undergo rigorous reference and background checks.
The United Nations Office on Drugs and Crime (UNODC), Programme Office in Kazakhstan contributes to the country's efforts to build just, inclusive and resilient societies that leave no one behind through delivery of a range technical assistance programmes focusing on the following programmatic priorities outlined in the UNODC Programme for Central Asia for 2021-2025: (i) Preventing and Countering Transnational Organized Crime; (ii) Preventing Crime, Increasing Access to Justice and Strengthening the Rule of Law; (iii) Addressing Drug Use, Increasing Treatment of Drug Use Disorders and Preventing HIV/AIDS; (iv) Preventing and Countering Terrorism, Violent Extremism and Radicalization that Leads to Violence; (v) Supporting Research, Trend Analysis, Policy, Advocacy and Forensics; UNODC Regional Programme for Afghanistan and Neighboring Countries and the UNODC Strategy 2021-2025.
UNODC is a party to the "Memorandum of Understanding (MOU) on sub-regional drug control cooperation" with five Central Asian States (Kyrgyzstan, Kazakhstan, Turkmenistan, Tajikistan and Uzbekistan), the Russian Federation and Azerbaijan. Within this frame, the UNODC project XACCA01 was as well designed to assist the MoU parties in establishing the Central Asian Regional Information and Coordination Centre (CARICC).
Through implementation of the XACCA01 activities, UNODC aims to assist development of CARICC through joint implementation of programme activities by means of promoting regional cooperation, facilitation of joint operations, including controlled deliveries, recruitment of operative staff, procurement of operational hardware as well as software equipment, technical assistance in drafting regulatory or cooperation documents, organization of training courses, meetings and conference.
Cooperation between CARICC and UNODC will be implemented through the Programme for Central Asia based on the Framework on Engagement of External Parties (FEEP) in close cooperation with respective UNODC HQ sections, including Division for Operations, External Parties Engagement Unit, etc.
The incumbent reports to the International Programme Coordinator of the CARICC Component on programme implementation related issues and will report to the Head of UNODC Programme Office in Kazakhstan on office management and administration related issues. The position incumbent supervises the project personnel within the delegated area.
Duties and Responsibilities
Under the overall supervision and policy guidance of the UNODC Regional Representative for Central Asia, and direct supervision of the International Programme Coordinator on CARICC, the incumbent will undertake the following tasks: Programme support: CARICC Component:
 Support International Programme Coordinator in all activities related to the management and implementation of CARICC component of the Sub-Programme 1 of the Programme for Central Asia including organizing meetings, training courses, workshops, conferences, study tours, infrastructural work, procurement of hardware as well as software equipment and all missions of CARICC leadership and staff;
 Provide substantive support to the International Programme Coordinator in reviewing, evaluating, sharing and facilitation integration of the best practices, methodologies and programmes in areas related to the CARICC scope of work and UNODC mandates;
 Communicate on daily basis with counterparts in the region including relevant law enforcement and other special bodies in relation to the programme implementation;
 Draft work plans, regular reports, evaluations, background documents, information notes, research papers, and project concept notes; Act as a liaison officer between the various agencies participating in the implementation of the project;
 Identify and prioritize requirements for the project activities, ensure appropriate nominations from the participating countries or organization and follow up all arrangements;
 Liaise and prepare necessary documents with External Parties Engagement Unit on signing and extension of cooperation agreements with CARICC within the Framework on Engagement of External Parties;
 Monitor and control the project budget, draft budget reports, and proceed with budget revisions when necessary;
 Liaise with the component donors on issues related to fund-raising and utilization of funding; Within his/her competency support and assist, as required, all other UNODC projects in Central Asia;
 Perform other functions for the successful implementation of the project as might be required;
 Arrange interpretation and translation (English–Russian–Kazakh) as required;
 Carry out any other assignment as directed.
Competencies
Core Achieve Results: LEVEL 2: Scale up solutions and simplifies processes, balances speed and accuracy in doing work. Think Innovatively: LEVEL 2: Offer new ideas/open to new approaches, demonstrate systemic/integrated thinking. Learn Continuously: LEVEL 2: Go outside comfort zone, learn from others and support their learning. Adapt with Agility: LEVEL 2: Adapt processes/approaches to new situations, involve others in change process. Act with Determination: LEVEL 2: Able to persevere and deal with multiple sources of pressure simultaneously. Engage and Partner: LEVEL 2: Is facilitator/integrator, bring people together, build/maintain coalitions/partnerships. Enable Diversity and Inclusion: LEVEL 2: Facilitate conversations to bridge differences, considers in decision making.
People Management: The position envisages the direct reports with the daily supervision.
Cross-Functional & Technical competencies
Business direction & strategy.
Strategic Thinking: Ability to develop effective strategies and prioritized plans in line with UNODC's objectives, based on the systemic analysis of challenges, potential risks, and opportunities, linking the vision to reality on the ground, and creating tangible solutions.
Business Acumen: Ability to understand and deal with a business situation in a manner that is likely to lead to a good outcome. Knowledge and understanding of the operational frameworks in the organization and ability to make good judgments and quick decisions within such frameworks. Ability to create clarity around UNODC Value proposition to beneficiaries and partners and to develop service offers responding to client needs based on UNODC's organizational priorities and mandate.
Business Development.
Knowledge Facilitation: Ability to animate individuals and communities of contributors to participate and share, particularly externally.
Business Management.
Project Management: Ability to plan, organize, priorities and control resources, procedures, and protocols to achieve specific goals.
Partnerships Management: Ability to build and maintain partnerships with wide networks of stakeholders, Governments, civil society and private sector partners, experts, and others in line with UNDP strategy and policies.
Monitoring: Ability to provide managers and key stakeholders with regular feedback on the consistency or discrepancy between planned and actual activities and programme performance and results.
Required Skills and Experience
Education:
 A first-level university degree in law, international relations, criminology, criminal justice, law enforcement or social sciences, is required.
Experience:
 Four years of relevant professional experience (with first-level university degree) and 2 years (with advanced degree) in programme/ project development, implementation, coordination, monitoring and evaluation, donor reporting and capacity building.
Desired skills:
 Supervisory experience is an advantage.
 Experience in a recognized international law enforcement agency is an advantage.
 Experience in the United Nations technical assistance programs or similar programs of other international organizations, countries is desirable;
 Experience in drafting, editing and producing written proposals and results-focused reports is an advantage.
Languages:
 Fluency in spoken and written English and Russian is required.
 Fluency in Kazakh is highly desirable.
Disclaimer
Important information for US Permanent Residents ('Green Card' holders)
Under US immigration law, acceptance of a staff position with UNDP, an international organization, may have significant implications for US Permanent Residents. UNDP advises applicants for all professional level posts that they must relinquish their US Permanent Resident status and accept a G-4 visa, or have submitted a valid application for US citizenship prior to commencement of employment.
UNDP is not in a position to provide advice or assistance on applying for US citizenship and therefore applicants are advised to seek the advice of competent immigration lawyers regarding any applications.
Applicant information about UNDP rosters
Note: UNDP reserves the right to select one or more candidates from this vacancy announcement. We may also retain applications and consider candidates applying to this post for other similar positions with UNDP at the same grade level and with similar job description, experience and educational requirements.
Non-discrimination
UNDP has a zero-tolerance policy towards sexual exploitation and misconduct, sexual harassment, and abuse of authority. All selected candidates will, therefore, undergo rigorous reference and background checks, and will be expected to adhere to these standards and principles.
UNDP is an equal opportunity and inclusive employer that does not discriminate based on race, sex, gender identity, religion, nationality, ethnic origin, sexual orientation, disability, pregnancy, age, language, social origin or other status.