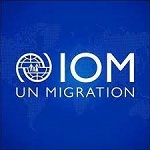 Position Title: National Human Resources Officer (Time Management)
Job classification: NO-A
Duty station: Manila (Global) Administrative Centre (MAC)
Type of Appointment: One-Year Fixed-Term with possibility of extension
Salary: Php 1,195,132 per annum net of taxes
Context
Under the direct supervision of the Human Resources Officer (OSU) and the overall supervision of the Chief, MHRO and, in collaboration with Human Resources Administration Unit (HRAU), Department of Human Resources at Headquarters (DHR), the Administrative Centres and Regional Offices, the successful candidate will be responsible and accountable for the administrative analysis of complex cases where benefits and entitlements can be affected due to incorrect time management.
The successful candidate will undertake and coordinate various HR related tasks to support the processes in human resources management including, but not limited to, analysis of processes and workflows, determination of business needs, evaluating standards for quality control in HR transactions, training for internal clients and sharing institutional knowledge for global HR operations.
Core Functions / Responsibilities
Verify that the human resources processes and actions related to benefits affected by time management, for staff members in the Professional category and the General Service staff in Geneva, follow the relevant IOM policies and procedures and are consistently applied.
Monitor effective administration of ERP modules related to time management for the staff members in the Professional category and General Service in Geneva, ensuring the data is correct, accurate and reliable, especially in case of interagency transfers, change in employee category, among others.
Oversee the recording of absences due to long term illness, and analyse complex cases where IPDI is applicable, in coordination with HRAU and Insurance Unit in Geneva. Coordinate, if necessary, with Occupational Health Unit (OHU) in Panama and Manila information to ensure the complete records of sick leave absences.
Research and regularly prepare the list of staff members on long term absences who might be entitled to partial or full disability benefits, and share with IOM Pension Administration
As required, provide guidance and advice to staff members in the Professional Category and General Service in Geneva, on entitlements and leave administration based on relevant policies.
Review and validate benefits related to the Instruction on flexible working arrangements for staff members in the Professional category and the General Service staff in Geneva, in coordination with HRAU.
Identify training needs, establish priorities and prepare plans to facilitate the implementation of processes related to time management and similar matters.
Coordinate the preparation of reports pertaining to time management and any other information necessary for human resources initiatives and budgeting.
Provide guidance and troubleshooting support on the recording of absences for complex cases in the ERP, based on instructions, standard procedures, processes, guidelines, and workflows.
Participate in the preparation of documentation and in the development of Standard Operating Procedures (SOPs), guidelines, manuals, process flows, presentations and organizational charts and provide recommendations, as required.
Participate in Human Resources initiatives, implementation of new systems and in any activities that lead to enhancements and/or modifications of time management processes.
Perform other related duties as assigned.
Required Qualifications and Experience
Education
Bachelor's degree in Human Resources, Business Administration, or related field with two years of relevant professional experience; or,
Master's degree in above or related field.
Experience
Proficient in Microsoft Office applications e.g. Word, Excel, PowerPoint, E-mail, Outlook; previous experience in SAP is a distinct advantage;
Attention to detail, ability to organize paperwork in a methodical way;
Discreet, details and clients-oriented, patient and willingness to learn new things; and,
Previous work experience in Human Resources Management with international humanitarian organizations, non-government or government institutions/organization in a multi-cultural setting is an advantage.
Exposure to UN/IOM HR rules and policies, is an asset.
How to apply
Interested candidates are invited to submit their applications by 23 February 2023 at the latest, referring to this advertisement.
For further information, please refer to: https://careersph.iom.int/vacancies/vn-0192023-vn-0192023-national-human-resources-officer-time-management-no-manila-global
In order for an application to be considered valid, IOM only accepts online profiles duly completed.
IOM welcomes applicants from qualified individuals, irrespective of their race, religion, skin, color, nationality, age, disability status, ancestry, sex, sexual orientation, gender identity or expression, marital status, family structure, mental health status, or any other characteristic.
Only shortlisted candidates will be contacted.