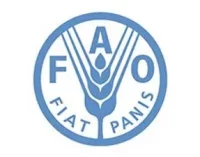 Closing date: Thursday, 29 June 2023
2301361
National Agronomist and Community Liaison Specialist (Mykolaivska)
Job Posting: 16/Jun/2023
Closure Date: 30/Jun/2023, 9:59:00 PM
Organizational Unit : REU
Job Type: Non-staff opportunities
Type of Requisition : NPP (National Project Personnel)
Grade Level : N/A
Primary Location: Home-Based
Duration : 12 months, with possibility of extension
Post Number : N/A
IMPORTANT NOTICE: Please note that Closure Date and Time displayed above are based on date and time settings of your personal device
 FAO is committed to achieving workforce diversity in terms of gender, nationality, background and culture
 Qualified female applicants, qualified nationals of non-and under-represented Members and person with disabilities are encouraged to apply
 Everyone who works for FAO is required to adhere to the highest standards of integrity and professional conduct, and to uphold FAO's values
 FAO, as a Specialized Agency of the United Nations, has a zero-tolerance policy for conduct that is incompatible with its status, objectives and mandate, including sexual exploitation and abuse, sexual harassment, abuse of authority and discrimination
 All selected candidates will undergo rigorous reference and background checks
 All applications will be treated with the strictest confidentiality
Organizational Setting
The war in Ukraine has placed the entire Ukrainian agrifood system at risk, with significant consequences for food security both in Ukraine and globally. The destruction or damage to agricultural infrastructure and markets, and the disruption of food supply chains is threatening the food security of already vulnerable populations. Agriculture-based livelihoods, a key source of income for 30 percent of the population, are severely impacted. While many Ukrainians are fleeing their communities and/or the country, a significant proportion of the population is staying, facing extreme challenges and thus requiring multisectoral humanitarian assistance.
In this context, the Food and Agriculture Organization of the United Nations is uniquely positioned in Ukraine to implement a multidimensional and innovative strategy to sustain and restore agrifood systems at scale.
Capitalizing on its technical expertise and in-country experience, in 2023, the strategic approach of the Organization will focus on restoring food security and self-sufficiency in front-line communities (Pillar 1); restoring critical agricultural production and value chains (Pillar 2); and enhancing coordination and technical support to the functioning of critical food system services (Pillar 3). FAO has expanded its presence in Ukraine and established a strong multidisciplinary team. FAO's country office remains in Kyiv, with field offices in Lviv and Dnipro.
Reporting Lines
Under the overall supervision of FAO Senior Programme Officer / Head of Office, direct supervision by the FAO International Project Manager and technical supervision of Lead Technical Officer and in close coordination with the National Agronomist and Community Liaison Specialist for Kharkivska oblast, the National Agronomist and Community Liaison Specialist in Mykolaivska oblast will be responsible for providing field support in agronomy, as well as community liaison and data collection services related to the implementation of the project "Restoring livelihoods and revitalizing rural communities affected by mines and explosive remnants of war" (OSRO/UKR/019/UHF). The specialist will support the overall implementation of the project, which is focused on land clearance and livelihoods assistance in parts of three oblasts (Kharkiv, Kherson and Mykolaiv) that are now free of conflict and need agricultural livelihoods urgently restored.
Technical Focus
The Agronomist and Community Liaison Specialist will provide technical and field support for the project's Phase 3: Assistance to Rural Households and Small-scale Farmers in Mykolaivska; the role will also support the implementation of Phase 1: Prioritization of focal areas in order to identify households in need of assistance. The Agronomist and Community Liaison Specialist will survey rural communities that have been affected by the conflict and assess the level of damage to their agricultural production as well as the level and type of their needs. The Agronomist and Community Liaison Specialist must therefore be familiar with Ukrainian small holder farming practices and needs, and he/she must also be familiar with conservation and climate-smart agriculture (CSA) practices or be willing to develop this expertise.
Tasks and responsibilities
 Gather stakeholders from local government, community groups, farm associations and affected community members to form Joint Targeting Teams (JTTs);
 Develop a survey and data registration methodology for small-scale farms and rural households that records losses due to the conflict, what they have done to remedy these losses, and what additional support is needed
 Assess the level and type of need reported by beneficiaries to determine what is needed to restart agricultural operations;
 Compile lists of needs and keep an accurate database of needs and locations to provide to FAO programme, procurement and logistics staff;
 Work closely with FAO programme, procurement and logistics staff to ensure assistance is delivered accurately;
 Work closely with FAO MEAL staff to ensure they are able to monitor project outputs and successes accurately;
 Draft one media post (for Facebook, Twitter or the FAO newsletter) every other week to improve public visibility of the project;
 Assess training needs, particularly in term of climate-smart agricultural practices and potentially on this basis contribute to the development of training curricula;
 Provide logistical/administrative support to the training/ workshops/ seminars/ meetings organized under the project;
 Maintain proper and updated documentations of logistics/ finance for relevant project activities;
 Assist with translation of the FAO documents and provide interpretation, on punctual basis;
 Maintain local inventory records with responsibility for proper recording of assets, their maintenance and safeguard;
 Answer FAO hotline number and register details as foreseen by the Grievance Mechanism created under the project.
 Facilitate registration of farming households into the State Agrarian Registry (SAR) of Ukraine;
 Maintain close cooperation with WFP staff that will be working on the same Project Phases;
 Act as a focal point and participate in assigned working groups;
 Perform other related duties as required.
CANDIDATES WILL BE ASSESSED AGAINST THE FOLLOWING
Minimum Requirements
 University degree in agronomy, specialized agriculture, or related disciplines;
 At least five (5) years of experience in working in the Ukrainian agriculture sector, ideally directly in farming, farm management or food processing and management;
 Working knowledge of English and local language(s);
 National of Ukraine.
FAO Core Competencies
 Results Focus
 Teamwork
 Communication
 Building Effective Relationships
 Knowledge Sharing and Continuous Improvement
Technical/Functional Skills
 Displays cultural, gender, religion, race, nationality and age sensitivity and adaptability
 Consistently approaches work with energy and a positive, constructive attitude
 Demonstrates strong oral and written communication skills and applies them in the work
 Builds solid relationships with beneficiary farming communities
 Extensive knowledge of community structure, local livelihoods, local vulnerabilities, animal production, financial planning of farm management, business development, and land tenure and legal system of the country;
 Proven ability to write documents and reports in English;
 Proven ability to work with agricultural or rural communities and related stakeholders in an open, accessible, and transparent manner;
 Experience in conservation or climate smart agriculture will be considered an asset;
 Working experience with FAO will also be considered as asset.
ADDITIONAL INFORMATION
 FAO does not charge a fee at any stage of the recruitment process (application, interview meeting, processing)
 Incomplete applications will not be considered. If you need help please contact: [email protected]
 Applications received after the closing date will not be accepted
 Please note that FAO only considers higher educational qualifications obtained from an institution accredited/recognized in the World Higher Education Database (WHED), a list updated by the International Association of Universities (IAU) / United Nations Educational, Scientific and Cultural Organization (UNESCO). The list can be accessed at http://www.whed.net/
 For additional employment opportunities visit the FAO employment website: http://www.fao.org/employment/home/en/
 Appointment will be subject to certification that the candidate is medically fit for appointment, accreditation, any residency or visa requirements, and security clearances.
FAO seeks gender, geographical and linguistic diversity in its staff and international consultants in order to best serve FAO Members in all regions.
HOW TO APPLY
 To apply, visit the recruitment website at Jobs at FAO and complete your online profile. We strongly recommend that your profile is accurate, complete and includes your employment records, academic qualifications, and language skills
 Candidates are requested to attach a letter of motivation to the online profile
 Once your profile is completed, please apply, and submit your application
 Candidates may be requested to provide performance assessments and authorization to conduct verification checks of past and present work, character, education, military and police records to ascertain any and all information which may be pertinent to the employment qualifications
 Incomplete applications will not be considered
 Personal information provided on your application may be shared within FAO and with other companies acting on FAO's behalf to provide employment support services such as pre-screening of applications, assessment tests, background checks and other related services. You will be asked to provide your consent before submitting your application. You may withdraw consent at any time, by withdrawing your application, in such case FAO will no longer be able to consider your application
 Only applications received through the FAO recruitment portal will be considered
 Your application will be screened based on the information provided in your online profile
 We encourage applicants to submit the application well before the deadline date. If you need help, or have queries, please contact: [email protected]