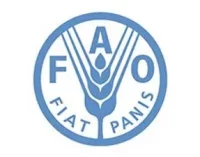 Closing date: Thursday, 29 June 2023
2301790
Logistics Support
Job Posting: 16/Jun/2023
Closure Date: 30/Jun/2023, 9:59:00 PM
Organizational Unit : FAPAK
Job Type: Non-staff opportunities
Type of Requisition : NPP (National Project Personnel)
Grade Level : N/A
Primary Location: Pakistan-Tandojam
Duration : 12 months (extendable)
Post Number : N/A
IMPORTANT NOTICE: Please note that Closure Date and Time displayed above are based on date and time settings of your personal device
 FAO is committed to achieving workforce diversity in terms of gender, nationality, background and culture
 Qualified female applicants, qualified nationals of non-and under-represented Members and person with disabilities are encouraged to apply
 Everyone who works for FAO is required to adhere to the highest standards of integrity and professional conduct, and to uphold FAO's values
 FAO, as a Specialized Agency of the United Nations, has a zero-tolerance policy for conduct that is incompatible with its status, objectives and mandate, including sexual exploitation and abuse, sexual harassment, abuse of authority and discrimination
 All selected candidates will undergo rigorous reference and background checks
 All applications will be treated with the strictest confidentiality
Organizational Setting
This position is based in Tandojam, Pakistan. The main aim of FAO country offices, which are headed by an FAO Representative, is to assist governments to develop policies, programmes and projects to achieve food security and to reduce hunger and malnutrition, to help develop the agricultural , fisheries and forestry sectors and to use their environmental and natural resources in a sustainable manner.
This position is at SB3 SC6 level
Reporting Lines
Under the overall guidance of the FAO Representative in Pakistan, and in close collaboration with International Logistics officer and Direct Supervision of the Provincial Coordinator, the Logistics Support will carry out the following tasks.
Technical Focus
Logistic: Planning, execution, and control of the procured supplies, movement, distribution and stationing of personnel, material, and other resources to achieve the objectives of a campaign, plan, project and or strategy.
Tasks and responsibilities
 Supervise and manage logistics operations for the reception and distribution of Agricultural inputs and assets procured, including arrangement of efficient and cost effective transportation to the end user based upon agreed distribution plan through coordination and collaboration with Logistics team lead and the Program responsible.
 Ensure comprehensive logistics & supply chain, documents and reports are properly collected and filed for future reference and continuously updating supply movement in each location and produce stock reports, distribution reports and physical Inventory reports produced on weekly and or monthly basis.
 Manage other logistics team personnel and taking responsibility for the performance of the team at the field offices.
 Undertake responsibility for the supervision, monitoring, and detailed recording of all warehouse and stock movement activities consistent with FAO procedures requiring complete accuracy and timely delivery;
 Ensure proper warehouse management that includes storage capacities, conditions and the actual storage of stock.
 Undertake responsibility for stock management and control of all FAO procured supplies in a specialized storage conditions (temperature controlled) i.e. Cold chain storage and cold chain logistics for animal vaccines in line with FAO guiding principles and procedures;
 Undertake responsibility for developing dispatch plans for distribution of inputs to the set distribution points based on the approved distribution plan.
 Take the lead on the review and updating the standard operation procedures (SOP) that guide on the process at different levels of Logistics and supply chain.
 Work closely with program and administrative staff to ensure comprehensive planning, reporting and providing support/assistance to all FAO Pakistan projects activities.
 Take on other ad hoc logistic & administrative tasks as assigned by the supervisor and perform any other duty as and when required.
Minimum Requirements
 Advance University Degree from a recognized academic institution in one or more of the following areas is preferred: Logistics & Supply Chain Management, Transport & Distribution Management, Business Administration Management, International Development or areas directly related to logistics operations or FAO programme areas;
 Five years field experience of working in Logistics and supply Chain Management settings
 Working knowledge (level C) of English
 National of Pakistan
FAO Core Competencies
 Results Focus
 Teamwork
 Communication
 Building Effective Relationships
 Knowledge Sharing and Continuous Improvement
Technical/Functional Skills
 Knowledge of United Nations and International Organizations' administrative policies and procedures.
 Good knowledge of Logistics & Supply Chain Management (Procurement, Stock Management, Assets inventory management, fleet management, transportation and Dispatch planning for Distributions).
 Good knowledge of communication and documentation standards (reporting)
 Strong research skills, ability to conduct benchmarking analysis in support of vendor identification, selection and performance management.
 Ability to display initiative and take responsibility for achieving agreed outputs within set deadlines and closely follow-up until successful outputs achieved.
 Ability to continue to seek new, innovative and improved methods and systems for accomplishing the work assigned.
 Ability to identify and recommend remedial measures to address problems in systems design or implementation
Selection Criteria
Candidates will be assessed against the requirements listed above.
ADDITIONAL INFORMATION
 FAO does not charge a fee at any stage of the recruitment process (application, interview meeting, processing)
 Incomplete applications will not be considered. If you need help please contact: [email protected]
 Applications received after the closing date will not be accepted
 Please note that FAO only considers higher educational qualifications obtained from an institution accredited/recognized in the World Higher Education Database (WHED), a list updated by the International Association of Universities (IAU) / United Nations Educational, Scientific and Cultural Organization (UNESCO). The list can be accessed at http://www.whed.net/
 For additional employment opportunities visit the FAO employment website: http://www.fao.org/employment/home/en/
 Appointment will be subject to certification that the candidate is medically fit for appointment, accreditation, any residency or visa requirements, and security clearances.
FAO seeks gender, geographical and linguistic diversity in its staff and international consultants in order to best serve FAO Members in all regions.
HOW TO APPLY
 To apply, visit the recruitment website at Jobs at FAO and complete your online profile. We strongly recommend that your profile is accurate, complete and includes your employment records, academic qualifications, and language skills
 Candidates are requested to attach a letter of motivation to the online profile
 Once your profile is completed, please apply, and submit your application
 Candidates may be requested to provide performance assessments and authorization to conduct verification checks of past and present work, character, education, military and police records to ascertain any and all information which may be pertinent to the employment qualifications
 Incomplete applications will not be considered
 Personal information provided on your application may be shared within FAO and with other companies acting on FAO's behalf to provide employment support services such as pre-screening of applications, assessment tests, background checks and other related services. You will be asked to provide your consent before submitting your application. You may withdraw consent at any time, by withdrawing your application, in such case FAO will no longer be able to consider your application
 Only applications received through the FAO recruitment portal will be considered
 Your application will be screened based on the information provided in your online profile
 We encourage applicants to submit the application well before the deadline date. If you need help, or have queries, please contact: [email protected]