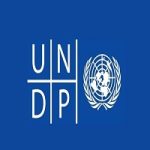 Closing date: Friday, 12 May 2023
Job Identification : 10375
Locations : Kyiv, Ukraine
Posting Date : 05/02/2023, 08:08 PM
Apply Before : 05/13/2023, 03:59 AM
Job Schedule : Full time
Agency : UNDP
Grade : P4
Vacancy Type : Fixed Term
Practice Area : Conflict Prevention, Peacebuilding and Responsive Institutions
Bureau : Regional Bureau for Europe and the CIS
Contract Duration : 1 Year
Education & Work Experience : Master's Degree – 7 year(s) experience OR Bachelor's Degree – 9 year(s) experience
Required Languages : English
Mobility required/no mobility
mobility required
Job Description
Background
Diversity, Equity and Inclusion are core principles at UNDP: we value diversity as an expression of the multiplicity of nations and cultures where we operate, we foster inclusion as a way of ensuring all personnel are empowered to contribute to our mission, and we ensure equity and fairness in all our actions. Taking a 'leave no one behind' approach to our diversity efforts means increasing representation of underserved populations. People who identify as belonging to marginalized or excluded populations are strongly encouraged to apply. Learn more about working at UNDP including our values and inspiring stories.
UNDP does not tolerate sexual exploitation and abuse, any kind of harassment, including sexual harassment, and discrimination. All selected candidates will, therefore, undergo rigorous reference and background checks.
Today Ukraine is facing its most serious challenges since achieving independence in 1991. The ongoing war has already resulted in significant loss of life, unprecedented displacement, internally and towards neighboring countries, and devastating destruction of infrastructure. The UN Ukraine Flash Appeal shows that at least 15.7 million people are in immediate need of emergency assistance and protection. Early projections indicate that if the war should continue in the medium to long term, up to 90% of the Ukrainian population could face poverty and extreme economic vulnerability, and the country's socio-economic progress could be set-back by almost 20 years. In the short-term, 62% of the population is at high risk of falling into poverty. Ukraine's economy is set to shrink by 45% this year due to the war and even with a moderate recovery in the next few years, by 2025 the GDP would still only be two-thirds of the pre-war GDP in 2021.
In addition, the country faces losses of many people's lives and devastative destruction of infrastructures and economic bases. Currently, more than 50% of the energy infrastructure damaged, causing the massive disruption of energy supply nationwide with millions of people experiencing power outages and challenges in heating. Extensive scale of destruction of infrastructure, rehabilitating or constructing infrastructures and installing equipment with necessary supply of the materials is urgently required to restore or maintain life-line and key basic services, followed by removal or mines and explosives as well as debris.
The widespread presence of landmines, cluster munitions, and other explosive remnants of war (ERW) in Ukraine pose a considerable and mounting threat. To address the emergency needs in the country, and meet long-term goals for Ukraine, UNDP is scaling-up Mine Action interventions through its a multi-donor funded Mine Action project which enhances the national capacity of Mine Action authorities and emergency service responders, establishes normative frameworks and links Mine Action with sustainable development outcomes.
In this context, UNDP in Ukraine invites applications from highly qualified and experienced professionals for the post of the Mine Action Strategy Specialist who will be responsible for the co-ordination of Mine Action activities across the five pillars of Mine Action, namely land release, Explosive Ordnance Risk Education (EORE), victim assistance, stockpile destruction (when able), and advocacy towards compliance with international treaties.
Duties and Responsibilities
The Mine Action Strategy Specialist will work in close partnership with the Mine Action Technical Specialist, Mine Action Area of Responsibility (AoR) Coordinator, Operations Specialist, and the Global UNDP Mine Action Advisor. The incumbent is expected to engage proactively, and develop effective partnerships with government counterparts, UN system agencies and organizations, civil society organizations, and with bilateral and non-traditional donors in order to promote key strategic regional, national, and global mine action outcomes.
Under the overall guidance from, and the supervision of the UNDP Mine Action Programme Manager, the incumbent will be responsible for facilitating a process aimed at ensuring the achievement of the following results.
1. Leadership and Management of the Strategy and Capacity Development Team:
 Lead, manage a team of international advisers and national staff, and provide the necessary support so that they successfully succeed in their work with the national Mine Action authorities, and other relevant agencies.
 Provide strategic guidance frameworks to the personnel on their aims and objectives to ensure there is strategic coherence across the whole Project in collaboration with the Programme Manager, and the Mine Action Technical Specialist.
 Follow and apply the UNDP HR rules and regulations when dealing/communicating with staff.
 Promulgate continuous learning, ensuring the development of personnel knowledge and skills as part of their professional advancement.
2. Mine Action Institutional Capacity Development:
 Coordinate and collaborate with the Cabinet of Ministers, National Mine Action Authority (NMAA), National Mine Action Centres (NMACs), Mine Action Area of Responsibility, National and International Mine Action operators (MAO), and with relevant stakeholders in-country, at HQ, and in other UNDP projects/programmes; ensuring sound strategies, plans, and structures that promote efficient management and supervision of the sector.
 Advise on the integration of International Mine Action Standards (IMAS) in the national policy frameworks, on the implementation arrangements, and on the development of a suite of National Mine Action Standards (NMAS) which align to the IMAS.
 Provide technical advisory support on the establishment of normative frameworks across the five pillars of mine action, in particular the victim assistance.
 Collaborate with the national authorities, and national/international counterparts, to enhance efficiency, effectiveness, coordination, and response across Victim Assistance, Explosive Ordnance Risk Education (EORE), and integrated programming to leverage off land release operations for socio-economic development.
 Provide advice on and support to linking mine action with socio-economic outcomes through enhanced socio-economic data collection in land release operations, with a particular focus on economic growth, poverty reduction, livelihood activities, and achievement of the SDGs.
 Support and advise on the institutional capacity need self-assessments of national authorities, and the related capacity development plans and execution of UNDPs capacity development response.
 Provide strategic assistance and capacity development support on humanitarian Mine Action to ministries, NMAA, secretariat, regional authorities, and local administrations of the regions affected by landmines and ERWs.
 Provide advice and support on the cross-cutting principles of mine action, including gender mainstreaming, and environmental protection.
 Advocate for and provide guidance on the adherence to the international treaty obligations and reporting.
3. Project Development, Coordination, and Monitoring:
 Act as the Mine Action Team Focal Point for the provision of Mine Action services to other relevant UNDP projects and programmes to ensure effective internal coordination and integrated programming.
 Provide substantive technical and policy support to the country office, and multi-country office programme teams in developing, expanding, and strengthening projects/programmes for the implementation of national and international norms and standards.
 Lead the process of preparation, design, submission, and approval of regional and national programme/project concepts and full-fledged proposals for financing.
 Develop, present analytical reports, research papers, and prepare briefing notes, background papers, summaries, correspondences, and knowledge products on Mine Action.
 Identify changes in the external environment, and propose necessary solutions/actions.
 Ensure the mainstreaming of gender equality considerations in the Mine Action strategy, policies, and broader aligned normative frameworks.
 Promote a safe and enabling environment free of any kind of discrimination and abusive behavior, and gender-responsive communications based on the corporate principles.
 Participate in the field missions, and in the monitoring of project's activities.
4. Partnerships, Representation, and Inter-agency Collaboration:
 Support the establishment of relationships with other UN agencies, international/national organizations, donors, government, and Mine Action stakeholders for the purposes of facilitating activities and improving the quality and relevance of the project implementation, with a focus on Ukrainian national organizations in line with sector's long-term sustainability and directives provided by the UNDP Mine Action Programme Manager.
 Maintain strategic partnerships with the Government, other agencies, donors, I/NGOs, private sector, scientific institutions, etc. to support the development of national strategies and initiatives.
 Explore and build relationships with new, non-traditional partners, such as educational institutions, community-based organizations, private sector etc., to expand the UNDP Mine Action Project recognition in Ukraine.
 Establish new strategic partnerships, and develop synergies that maximize the project's and Mine Action's impact, as well as identify possible new funding sources.
 Participate in, contribute to, and report on the relevant inter-agency, UN, donor, and inter- governmental coordination meetings in consultation with the relevant technical specialists, when required.
 Support the design, coordination, and dissemination of public information products, and communication activities, such as public events to raise awareness.
 Support international collaboration, knowledge sharing, and communications of lessons learned through relevant channels, including South-South and Triangular Collaboration, national, regional, and global conferences, workshops, publications, and exchange platforms.
 Support in the preparations, and take part in the official meetings, events, briefings, and field visits, as well as prepare talking points, briefing notes, presentations, and speeches for the Programme Manager and Senior UNDP officials.
Supervisory/Managerial Responsibilities: Yes
Competencies
Core:
Achieve Results
 LEVEL 3: Set and align challenging, achievable objectives for multiple projects, have lasting impact
Think Innovatively
 LEVEL 3: Proactively mitigate potential risks, develop new ideas to solve complex problems
Learn Continuously
 LEVEL 3: Create and act on opportunities to expand horizons, diversify experiences
Adapt with Agility:
 LEVEL 3: Proactively initiate and champion change, manage multiple competing demands
Act with Determination:
 LEVEL 3: Think beyond immediate task/barriers and take action to achieve greater results
Engage and Partner:
 LEVEL 3: Political savvy, navigate complex landscape, champion inter-agency collaboration
Enable Diversity and Inclusion:
 LEVEL 3: Appreciate benefits of diverse workforce and champion inclusivity
People Management:
UNDP People Management Competencies is found in the dedicated site.
Cross-Functional & Technical competencies:
Business Direction & Strategy
Strategic Thinking:
 Ability to develop effective strategies and prioritised plans in line with UNDP's objectives, based on the systemic analysis of challenges, potential risks and opportunities; linking the vision to reality on the ground, and creating tangible solutions.
 Ability to leverage learning from a variety of sources to anticipate and respond to future trends; to demonstrate foresight in order to model what future developments and possible ways forward look like for UNDP.
System Thinking:
 Ability to use objective problem analysis and judgement to understand how interrelated elements coexist within an overall process or system, and to consider how altering one element can impact on other parts of the system.
Business Development
Knowledge Generation:
 Ability to research and turn information into useful knowledge, relevant for context, or responsive to a stated need.
Business Management
Partnerships Management:
 Ability to build and maintain partnerships with wide networks of stakeholders, Governments, civil society and private sector partners, experts, and others in line with UNDP strategy and policies.
Communication:
 Ability to communicate in a clear, concise and unambiguous manner both through written and verbal communication; to tailor messages and choose communication methods depending on the audience.
 Ability to manage communications internally and externally, through media, social media and other appropriate channels.
2030 Agenda: Engagement & Effectiveness
Crisis and Fragility Policy and Engagement:
 Humanitarian-Development Peace (HDP) Nexus.
2030 Agenda: Prosperity
Recovery Solutions and Human Mobility:
Required Skills and Experience
Education:
 Master's degree in social/public policy, or public administration, or politics, or economics, or international relations, or project management, or development studies, or law, or social sciences, or any other related fields OR
 Bachelor's degree in in social/public policy, or public administration, or politics, or economics, or international relations, or project management, or development studies, or law, or social sciences, or any other related fields with two (2) additional years of experience could be considered in lieu of Master´s degree.
Experience, Knowledge, and Skills:
 A minimum of seven (7) years of working experience in programme/project management and/or coordination and/or advocacy with a Master's degree OR
 A minimum of nine (9) years of working experience in programme/project management and/or coordination and/or advocacy with a Bachelor's degree.
 Relevant experience in providing capacity building and development for high-level Government counterparts is an asset.
 Experience in interagency coordination, strategic partnership development, and advocacy is desired.
 Experience in providing strategic advice to stakeholders in project implementations, designs, coordination, and monitoring and evaluation is desired.
 Relevant experience in linking mine action with socio-economic outcomes is an asset.
 Proficiency in the use of office software packages (MS Word, Excel, PowerPoint, Outlook) and advanced knowledge of database packages, and web-based management systems is required.
 Fluency in English is required.
Please note that continuance of appointment beyond the initial 12 months is contingent upon the successful completion of a probationary period.
Disclaimer
Important information for US Permanent Residents ('Green Card' holders)
Under US immigration law, acceptance of a staff position with UNDP, an international organization, may have significant implications for US Permanent Residents. UNDP advises applicants for all professional level posts that they must relinquish their US Permanent Resident status and accept a G-4 visa, or have submitted a valid application for US citizenship prior to commencement of employment.
UNDP is not in a position to provide advice or assistance on applying for US citizenship and therefore applicants are advised to seek the advice of competent immigration lawyers regarding any applications.
Applicant information about UNDP rosters
Note: UNDP reserves the right to select one or more candidates from this vacancy announcement. We may also retain applications and consider candidates applying to this post for other similar positions with UNDP at the same grade level and with similar job description, experience and educational requirements.
Non-discrimination
UNDP has a zero-tolerance policy towards sexual exploitation and misconduct, sexual harassment, and abuse of authority. All selected candidates will, therefore, undergo rigorous reference and background checks, and will be expected to adhere to these standards and principles.
UNDP is an equal opportunity and inclusive employer that does not discriminate based on race, sex, gender identity, religion, nationality, ethnic origin, sexual orientation, disability, pregnancy, age, language, social origin or other status.