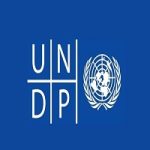 Closing date: Tuesday, May 9, 2023
Job Identification : 10127
Locations : La Paz, Bolivia
Posting Date : 02/05/2023, 08:22 PM
Apply before : 10/05/2023, 03:59 AM
Job Schedule : Full time
Agency : UNDP
Grade : NB2
Vacancy Type : National Personnel Service Agreement
Practice Area : Management
Bureau : Regional Bureau for Latin America and the Caribbean
Contract Duration : 6 months
Education & Work Experience : Bachelor's Degree – 1 year ( s ) experience OR High School certificate- 4 year ( s ) experience
Required Languages : Spanish / English
Vacancy Timeline
1 Week
Job Description
Background
Diversity, Equity and Inclusion are core principles at UNDP: we value diversity as an expression of the multiplicity of nations and cultures where we operate, we foster inclusion as a way of ensuring all personnel are empowered to contribute to our mission, and we ensure equity and fairness in all our actions. Taking a ' leave no one behind ' approach to our diversity efforts means increasing representation of underserved populations. People who identify as belonging to marginalized or excluded populations are strongly encouraged to apply. Learn more about working at UNDP including our values and inspiring stories.
UNDP does not tolerate sexual exploitation and abuse, any kind of harassment, including sexual harassment, and discrimination. All selected candidates will, therefore, undergo rigorous reference and background checks.
The United Nations Development Program ( UNDP ) supports the strengthening of national and sub-national capacities in Bolivia and promotes the achievement of the Sustainable Development Goals ( ODS ) the human rights and gender equality, through technical assistance to achieve sustainable human development through the closing of gaps so that no one is left behind. UNDP forges partnerships with all levels of society to help build nations that can resist the crisis; promotes and sustains a type of growth that improves the quality of life for everyone. Present on the ground in some 170 countries and territories, it offers a global perspective and local knowledge at the service of individuals and nations.
UNDP was designated as the primary recipient of the Tuberculosis, Malaria and HIV Program Funds, which are administrators through the Project Executing Unit – Global Fund.
Through the Project Unit, UNDP seeks to promote compliance with the aforementioned projects and establish as a basis on which strategies to fight poverty are built, reducing the vulnerability of the population and developing the core activities of the Bolivian national economy.
PNUD es Receptor Principal de estos recursos desde 2006, donde en los inicios ha sido electo por el Mecanismo de Coordinación País y el Fondo Mundial como Transitorio para las enfermedades de Malaria, Tuberculosis y VIH/SIDA. A partir de la gestión 2007 luego de haber estabilizado las tres subvenciones, el Fondo Mundial decide transferir la responsabilidad de recipiente principal de VIH a la fundación HIVOS/IBIS.
La última propuesta de país enviada por el MCP Bolivia, fusiona dos componentes en uno TB y VIH, es así que luego de un proceso de selección, se designa al PNUD Bolivia como receptor principal de esta propuesta para el periodo 2023-2025.
Duties and Responsibilities
Bajo la supervisión directa del Coordinador Nacional Área Temática de Salud & Desarrollo o quien delegue, el titular apoyará la prestación del Asistente Contable VIH al Proyecto asignado en todas las áreas relacionadas, enfocándose en el logro de las siguientes actividades y/o resultados: 1. Apoyo en descargos financieros
 Control y revisión de descargos financieros entregados a las regionales, de acuerdo a normas y procedimientos PNUD.
 Seguimiento semanal a los fondos en avance a las regionales del proyecto y descargos entregados.
 Ingreso al sistema de los descargos conforme la actividad, línea presupuestaria y operación, asegurando que ambos sistemas reporten la ejecución correctamente.
 Cumplimiento de los plazos determinados para la rendición de cuentas sobre los fondos recibidos bajo su custodia.
 Subsanar las observaciones a los descargos realizadas por la unidad de finanzas.
 En caso de que corresponda recabar información de procesos de adquisiciones, completar información requerida para los descargos conforme con los procedimientos de las distintas adquisiciones cumplan con los procedimientos y normas del PNUD
2. Apoyo en el cumplimiento de la ejecución presupuestaria
 Elaboración de propuesta de reformulaciones presupuestarias si corresponde con los ajustes necesarios requeridos.
 Elaboración de informes mensuales de cumplimiento sobre el grado de ejecución de actividades planificadas en cada regional.
3. Adjuntar los informes técnicos en los archivos de la Unidad de Finanzas y del proyecto.
4. Viajar a las distintas regionales del proyecto con el fin de conciliar la documentación con las unidades administrativas a cargo de fondos en avance asignados y apoyar a los puntos focales del proyecto en la elaboración de descargos conforme a las normas y procedimientos del PNUD.
5. Apoyar en todas las actividades relevantes del proyecto para alcanzar las metas y objetivos, según plan de trabajo del proyecto.
Competencies
Core competencies
Lograr Resultados: Nivel 1: Planifica y monitorea el trabajo propio, presta atención a los detalles, entrega trabajo de calidad en los límites establecidos.
Pensar Innovadoramente: Nivel 1: Tiene apertura a ideas creativas/riesgos conocidos, resuelve problemas de manera pragmática, realiza mejoras.
Learn continuously: Level 1: You have an open mind and curiosity, share knowledge, learn from mistakes, ask for feedback.
Adapt with Agility: Level 1: Fits change, manages ambiguity / uncertainty constructively, is flexible.
Act with Determination: Level 1: Show determination and commitment, able to respond calmly to adversity, confident.
Participate and Associate: Level 1: Demonstrates compassion / understanding towards others, forms positive relationships.
Facilitate Diversity and Inclusion: Level 1: Appreciate / respect differences, recognize unconscious biases, confront discrimination.
Cross-Functional & Technical competencies
Acquisitions – Contract management: Knowledge of the concepts, principles and methods of contract management, and ability to apply them to strategic and / or practical situations.
Digitization and Innovation – Creative facilitation:Ability to design workshops that consider and address multiple interests, agendas, worldviews; set clear goals and engaging activities; select tools, the appropriate materials and resources needed to enable or support activities. Ability to quickly establish a relationship with participants and create a safe space ( online and offline ) where they feel comfortable sharing their views, concerns, experiences and reflections; supporting this with a range of tools to stimulate active participation. Ability to facilitate inclusive conversations, ability to work with a diverse group of people with different backgrounds, seniorities and levels of experience, using different approaches tailored to the people in the room,extracting the perspectives and ideas of each individual and making decisions through deliberation. and discussion in a group. Ability to set the pace of a session, adjust to the skills and energy levels of attendees, and the nature or purpose of an exercise. Be flexible and able to improvise; adapt and change approaches in response to needs, while staying true to the intention and objectives of the session. while staying true to the intention and objectives of the session. while staying true to the intention and objectives of the session.
Administración de negocios – Comunicación: Habilidad para comunicarse de manera clara, concisa y sin ambigüedades tanto a través de comunicación escrita y verbal; para personalizar los mensajes y elegir la comunicación métodos dependiendo de la audiencia. Capacidad para gestionar comunicaciones internas y externas, a través de medios de comunicación, redes sociales y otros canales apropiados
2030 Agenda: People – Salud: Provisión de requerimientos no médicos del sector salud.
2030 Agenda: People – Salud: Fondo Mundial de Lucha contra el SIDA, la Tuberculosis y la Malaria (GFATM)
Required Skills and Experience
Educación:
 Bachiller en humanidades
 Licenciatura en áreas relacionadas a las ciencias económicas, financieras, administrativas, contables será considerada
Experiencia:
 Minimo 4 años (con Título de Bachiller en Humanidades) o 1 año (con Título de Licenciatura) de experiencia en apoyo administrativo (revisión de descargos, solicitud de cotizaciones, pago de viáticos, manejo de archivos administrativos, elaboración de descargos de fondos en avance).
 Al menos un año de trabajo con fondos de cooperacion internacional.
Habilidades Requeridas :
 Experiencia laboral en el area de presupuestos
 Conocimiento intermedio/avanzado de la aplicación de sistemas bajo la plataforma de Microsoft Office y entornos web
 Experiencia en procedimientos sobre procesos de adquisiciones.
Habilidades Deseadas adicionales:
 Experiencia laboral en el área de salud en dependencias administrativas
 Conocimiento en sistemas de manejo y administración de activos fijos
 Capacidad de hacer procesos de cotización compras menores.
 Capacidad de realización y atender talleres, reuniones, etc.; en cortos plazos
 Comprensión conceptual y analítica para transmitir una visión estratégica sobre los desafíos de la problemática existente debido a la presencia de los desastres y amenazas recurrentes.
 Excelentes habilidades de comunicación, orales y escritas.
 Habilidades de trabajo en red, en comunicación y abogacía.
 Habilidad para participar en reuniones internas y externas relacionadas con la temática.
 Promover un ambiente de aprendizaje facilitando el desarrollo individual y de equipo.
 Espíritu creativo, dinámico, no confrontacional con las partes y con capacidad de trabajo en equipo.
 Alto nivel de dedicación y pro actividad en procesos complejos.
 Capacidad de solucionar conflictos con las contrapartes de manera inmediata
Lenguaje(s) Requerido(s):
 Fluidez en el idioma español (hablado y escrito).
 Conocimiento intermedio del idioma inglés (hablado y escrito)
Disclaimer
Important information for US Permanent Residents ('Green Card' holders)
Under US immigration law, acceptance of a staff position with UNDP, an international organization, may have significant implications for US Permanent Residents. UNDP advises applicants for all professional level posts that they must relinquish their US Permanent Resident status and accept a G-4 visa, or have submitted a valid application for US citizenship prior to commencement of employment.
UNDP is not in a position to provide advice or assistance on applying for US citizenship and therefore applicants are advised to seek the advice of competent immigration lawyers regarding any applications.
Applicant information about UNDP rosters
Note: UNDP reserves the right to select one or more candidates from this vacancy announcement. We may also retain applications and consider candidates applying to this post for other similar positions with UNDP at the same grade level and with similar job description, experience and educational requirements.
Non-discrimination
UNDP has a zero-tolerance policy towards sexual exploitation and misconduct, sexual harassment, and abuse of authority. All selected candidates will, therefore, undergo rigorous reference and background checks, and will be expected to adhere to these standards and principles.
UNDP is an equal opportunity and inclusive employer that does not discriminate based on race, sex, gender identity, religion, nationality, ethnic origin, sexual orientation, disability, pregnancy, age, language, social origin or other status.