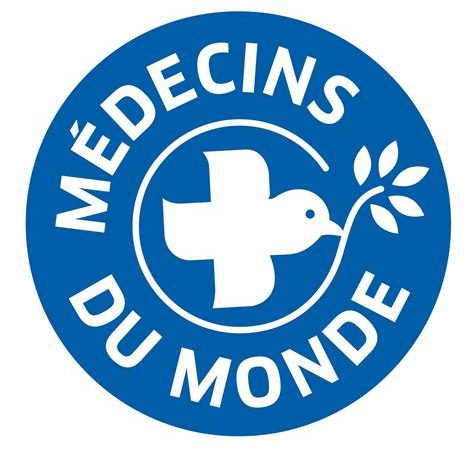 Medecins du Monde (MdM) is an international humanitarian organization whose mission is to provide medical care for the most vulnerable populations, the world over, including France. It seeks to stimulate voluntary commitment from doctors, other health care providers, and from those whose expertise in other fields is needed for its activities, to enlist all competent support required for the achievement of its projects, and to seek at all times to encourage close working relationships with populations in its care. MdM operating in Nigeria, Borno state since October 2016.
We are recruiting to fill the position below:
Job Title: MHPSS Counselor
Location: Maiduguri, Borno
Employment Type: Full-time
Job Details
Under the supervision of the Medical Supervisor the MHPSS counsellor provides psychosocial and/or psychological interventions in an individual or group format.
The MHPSS Counsellor will liaise with the mental health team (Medical Supervisor and MHPSS Counsellors) on the implementation of MHPSS interventions and activities, more specifically.
Job Responsibilities
Deliver one-on-one (Individual) and group counselling sessions to identified clients within MdM Clinics, and in line with MdM integrated approach
Develop psychosocial activities; community mobilization, awareness raising, and any other related activity requested by Medical Supervisor.
Support MHPSS TAin delivering training or workshops
Support in the creation of materials including publicity documents.
Engage with the community to deliver and promote MDM MHPSS project activities in the designated locations.
Assist in writing monthly, quarterly, annual reports, monitoring and evaluation activity and progress reports of project activities including monthly reporting to the MHPSS Supervisor.
Assist in the implementation of preventive MHPSS interventions at the community and PHC level.
Coordinate referrals.
Tasks Description
Provide MHPSS consultations within PHC setting:
Provide individual or group consultations to beneficiaries presenting in PHC or referred and in need of MH interventions
Assist in the identification of psycho-social needs and proposition needed interventions in collaboration with the mental health team and PHC staff
Weekly reporting activities and data collection
Coordinate with MHPSS supervisor on cases requiring higher level interventions
Provide psycho-social support for mental health beneficiaries:
Work directly with MHPSS Supervisor to develop individualized treatment plans for MH beneficiaries
In coordination with community mobilizers use participatory methods to adapt activities in accordance to the needs of the different target groups (children, women, etc).
Community mental health interventions:
Participate in defining effective and culturally appropriate approaches and interventions on the community level
Focus on information dissemination and collecting opinions to foster knowledge and self-care practices for communities in areas of intervention
Initiate and facilitate group interventions.
Analysis, detection and reduction of risk factors influencing the mental health status at community level:
In collaboration with the mental health team, explore and detect potential risk factors influencing mental health status of the target population
Coordinate with other actors concerned to reduce and/or eliminate potential risk factors.
Others:
Any other related MDM tasks as assigned by the MHPSS Supervisor or MHPSS Coordinator
Under the guidance of MHPSS Supervisor and MHPSS Coordinator support in the collection of information related to behaviors of the community to reinforce quality of MHPSS services
Collaborate and participate, in any field survey, data collection and/or needs assessment organized by MDM in relation to MHPSS
Participation in MDM internal meetings, trainings and individual meetings with the MHPSS Supervisor or MHPSS Coordinator
The activities may change based on the changing context
To inform immediately security focal point in the case of any security problem.
Note: This job description is not exhaustive and the staff member may be asked from time to time to perform duties over and above those described here. The staff member is also expected to maintain confidentiality of all beneficiaries and internal information at all times.
Eligibility Criteria
Essential:
Degree or HND in Psychology, Counselling, Social Works, Psychiatric Nursing, or related field from a recognized institution
1 – 2 years of professional experiences in relevant field (clinical psychology, educational psychology, Psychiatric Nursing, or other related field)
Strong communication and facilitation skills
Experience working in humanitarian sector is an asset – specifically in MHPSS programs
Good knowledge of counseling and community mobilization methods and tools
Good spoken and written English
Good spoken and written Hausa , with at least one other local language: Kanuri and Marghi, Shuwa, Fulani,
Willingness to work long hours and weekends when necessary
Good computer skills (Microsoft word, Power Point and Excel).
Proactive and ability to work with multicultural team would be highly appreciated
Be committed to MdM's values as an organization and motivated by its non-statutory, Not For Profit model.
Desirable:
Experience in supporting medical team and community based organizations
Experience working with survivors of trauma, including GBV
Working in emergency and development project
Exposure to research.
Good knowledge of Borno state.
Application Closing Date
10th November, 2022.
Method of Application
Interested and qualified candidates should send their CV and Cover Letter in a single attachment to: [email protected] using the Job Title as the subject of the email.