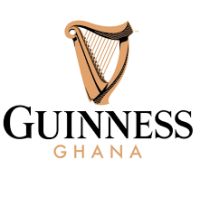 Company: Guinness
Location: Ghana
State: Ghana
Job type: Full-Time
Job category: Sales/Marketing Jobs in Ghana
Job Description
Diageo employees have the best of all worlds. Our hands-on, accelerated learning programmes are perfect for people who are curious and have an ability to learn.  If you want to gain the depth and breadth of an organisation to be set up for a career to be proud of, you're in the right place.
Look no further than our Future Leaders Programme. With opportunities across Africa, this two-year programme has an exciting workplace learning approach that means you will spend your days right at the heart of an enormous global organisation.
Who are we?
Diageo is one of the world's leading producers of premium drinks. We have an outstanding collection of over 200 brands, old and new, large and small, global and local – that are enjoyed in more than 180 countries around the world.
Celebrating our inclusive and diverse culture is core to our purpose which values everybody irrespective of background, disability, religion, gender identity, sexuality or ethnicity. We know that for our business to thrive, we depend on having diverse talent with a range of backgrounds, skills and capabilities in each of the 180 countries in which we operate and to reflect our broad consumer base. We view diversity as one of the key enablers that helps our business to grow and our values, purpose and standards set the conditions for us to respect the unique contribution each person brings.
Join our Future Leaders programme and support us in delivering our 'Society 2030: Spirit of Progress' agenda—a 10-year action plan to help create a more inclusive and sustainable world!
How does the programme work?
From Guinness, Smirnoff and Johnnie Walker to Baileys, Captain Morgan and Gordon's, Diageo has a stable of premium drinks brands enjoyed the world over. Our Marketing teams play a big role in ensuring our brands live and breathe their purpose and we remain at the heart of celebrations everywhere.
We want to create future "General Managers" for our brands: balancing strategic thinking for the future with real time business performance and understanding. Creating compelling and powerful stories to make our existing brands even stronger will be critical to the ongoing success of our brands – some of which are over 250 years old. But isn't just about our legacy products, you may also be part of the launch of a new one too. Working as part of a team, you'll use your creativity, vision and pioneering spirit to bring our brands to life.
On this two-year rotation programme, you'll get to experience two different roles and will be able to build your experience across multiple Marketing disciplines including media planning and execution, social media, innovation, budget management, business performance and drivers, shopper marketing and activation. Through working on iconic and innovative brands you will be inspired to excel and build the foundations of your Marketing and Commercial Capability. These foundations will help you to advance at an accelerated pace, where you'll ready to specialise in an area of Marketing within Diageo after the two-year programme.
At Diageo, we believe in fostering a culture of continuous learning where every day presents an opportunity for growth, development. Across the programme, you will have a combination of formal training, mentoring and hands on learning with the wider Africa Cohort. This will help you gain a strong foundation of leadership skills, a deep understanding of Diageo's operations and feel empowered by the end of your programme to follow various career paths within our organisation.
Who are we looking for?
On the qualification side, you'll need to have acquired or be expecting to obtain an academic degree and be graduating in 2024 or within the last 2 years.
You must be fluent in English and our graduate opportunities require you to be mobile and prepared to relocate geographically during the programme.
Character is everything. You'll need to be a curious, flexible, self-motivated team-player who loves to turn ideas into action and someone who shows integrity, respect for others and, above all, a passion for learning something new every day.
What Are The Rewards
We offer rewarding salaries along with an industry-leading benefits package. With everything you can learn here, and the long-term opportunities we have to offer, the Future Leaders Programme in Africa could just be the best decision you've ever made.
Application Details
We have several graduate opportunities across the business. For the best chance of being successful we recommend applying for one programme. Applications are on a rolling process, and we will close roles when we find our graduates for January 2024. Here's hoping it's you!
NB: Pymetrics is the first stage of the application process for all of our Future Leaders programmes at Diageo and after completion your result will be used for all applications that require it within a one-year period.
Please note that our assessment centers this year will be in November and December, so, you will hear from us closer to time. We appreciate your patience.
Method of Application
CLICK TO APPLY
Closing Date : 24th November, 2023