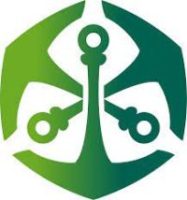 Company: Old Mutual
Location: Ghana
State: Jobs in Accra
Job type: Full-Time
Job category: Sales/Marketing Jobs in Ghana
Job Description
Old Mutual is a firm believer in the African opportunity and our diverse talent reflects this.
Job Description
This role is Individually accountable for Managing sales support processes to ensure profitability & to meet business targets.
Develop and implement effective sales strategies to maximize the distribution of insurance products through the Ecobank Ghana branch network.
Lead, train, and motivate the Bancassurance sales team to achieve their individual and team sales targets.
Build and maintain strong working relationships with key stakeholders at Ecobank Ghana, including branch managers, relationship managers, and other relevant personnel.
Ensure that the sales team is well-versed in Old Mutual's insurance products and services and provide regular training and updates to keep them informed of product changes and updates.
Regularly monitor and analyze sales performance, KPIs, and sales metrics, and take proactive measures to improve performance and address any issues.
Ensure that all sales activities adhere to industry regulations and compliance standards, providing guidance and support to the team in this regard.
Stay informed about market trends, competitor offerings, and customer preferences to identify opportunities for growth and adapt sales strategies accordingly.
Prepare and present sales reports, forecasts, and performance updates to Head of Bancassurance.
Foster excellent customer relationships by handling customer inquiries, addressing concerns, and providing outstanding service.
Requirements
Relevant degree in Insurance or Business
3 years or more experience in a similar role within the insurance industry with proven track record of exceptional performance.
Personal Effectiveness:
Collaborate effectively with others to achieve Area results.
Makes increased contributions by broadening individual Skills.
Accepts and Live the Company Values and Behaviours.
Method of Application
Closing Date : 17th November, 2023