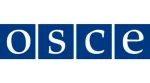 Closing date: Monday, 27 March 2023
Background
The vacancy is open only for persons with the citizenship of or permanent residence in the Republic of Serbia. Persons who are older than 30 years on the date of the deadline of the vacancy notice or who have already served six months of internship in the OSCE, irrespective of the duty station, are not eligible to apply.
The OSCE Mission to Serbia is looking to create a roster of interns in the Political, Communication and Reporting Section (PCRS) of the Office of the Head of Mission (OHoM).
The selected candidates will undertake an internship for the duration of three months, with the possibility of extension for another and final three months, subject to the requirements of service and satisfactory performance. It is encouraged to plan ahead, as there will be a roster system, with multiple candidates for each of the three units, which will allow candidates to articulate their preferred unit and start date, with the goal of internships commencing (flexibly) between spring and autumn 2023.
Please note that all internships with the OSCE are unpaid.
The internship should provide the incumbents a learning opportunity to see first-hand the work of an OSCE field operation and to contribute as a team member to its political, reporting and communications activities. The selected interns will have an opportunity to gain an overview of the work of the OSCE Mission to Serbia, focusing on political affairs, reporting and communications in a dynamic international organization. The interns will support the overall work of the PCRS, and each intern will be primarily assigned to one of the three units within the Section (Reporting, Political or Communications). Candidates interested in a specific unit or area of tasks should indicate their preferred assignment in the cover letter. As stated above, the assignment to one of the units will be based on the expressed interest by candidates and their strengths.
Tasks and Responsibilities
Under the overall guidance of the Chief of Policy and Co-ordination and supervision of the respective Head of Unit, the interns will carry out the following duties:
 Monitoring media updates on political developments in Serbia, drafting the Mission's news updates, press summaries and delivering the Mission's morning press briefing when required;
 Assisting in drafting/reviewing reports, talking points, backgrounders, correspondence;
 Preparing the Mission's communication material, including press releases, media advisories, social media posts and visuals, feature and photo stories, editing content for various platforms, with the aim of enhancing public awareness of the OSCE Mission's work and activities and increasing audience reach;
 Assisting in editing and/or translating news articles, publications and other materials for the attention of senior management;;
 Delivering fact-finding and checking, research and summary tasks to support the activities of the OHoM;
 Assisting in liaising with the Mission's field teams in Bujanovac and Novi Pazar and programmatic departments to ensure comprehensiveness and accuracy of the Mission's written products and adequate public coverage of their activities;
 Participating in the preparation of field visits and attending selected meetings, drafting minutes; drafting media lines, and liaising with press counterparts;
 Assisting in organizing the Mission's outreach activities;
 Performing other duties as required.
Necessary Qualifications
 Citizenship of or permanent residence in the Republic of Serbia;
 Applicants should be under the age of 30 on the date of the deadline of this vacancy;
 University degree in political studies, law, international relations, development studies, journalism, communication and humanities, or completion of at least two years of full-time studies in the aforementioned fields from an accredited institution in lieu;
 Fluency in English and Serbian, with excellent communication skills;
 Strong analytical, research and drafting skills;
 Ability to communicate clearly to various audiences and adapt language and style accordingly;
 Attention to detail; strong organization skills and ability to deliver tasks within agreed timelines;
 Ability to work independently, as well as in a wider team, in a dynamic environment, combining online and in-person work;
 Political sensitivity and awareness of the national and regional context;
 Computer literate with practical experience in Microsoft packages, and video conferencing software (Zoom);
 Ability and willingness to work with people of different nationalities, cultural and religious backgrounds and diverse political views while maintaining impartiality and objectivity;
 Demonstrated gender awareness and sensitivity, as well as the ability to integrate a gender perspective into tasks and activities.
Desired Qualifications
 Previous experience in an international organization or in diplomacy, journalism, academia, in governmental or civil society organizations, or in political organizations would be an asset;
 Previous experience with drafting and editing written and communication products would be an asset;
 Previous experience in the area of social media outreach, managing social media channels and using editing tools would be an asset.
Candidates are encouraged to familiarize themselves with the OSCE core values and competencies by studying the OSCE Competency Model available at: https://jobs.osce.org/resources/document/our-competency-model.
Remuneration Package
The incumbent will undertake an internship in the duration of three months, with the possibility of extension for another and final three months. The envisaged commencement date will be between May and September 2023 (Please indicate you preferred start date and internship duration in the cover letter as multiple candidates for each unit are expected to be added to the roster).
The OSCE is not in a position to pay any remuneration or cover expenses incurred by the intern. However, some compensation towards the cost of living will be offered to interns who do not have their residence in Belgrade and who do not receive financial support from an educational institution. In 2023, this compensation is set at EUR 14.30 per day (i.e. 10% of the Board and Lodging Allowance). In addition, the OSCE will cover the costs of any official travel undertaken during the internship.
The selected intern must provide evidence of health insurance coverage that is valid for Serbia, otherwise they shall be obliged to join the OSCE group health insurance for the period of their internship, in which case they shall pay the corresponding premium in full (EUR 40.35 per month). The OSCE shall bear the premium costs of group life and accident/disability insurance.
How to Apply
If you wish to apply for this internship opportunity, please use the OSCE's online application link found under https://jobs.osce.org, no later than 27 March 2023. Only online applications will be considered; applications received by email, post etc. will not be accepted. If interested in a specific unit(s), please indicate this in your cover letter. Please also indicate your availability including expected start date and preferred internship duration (three or six months).
Only short-listed candidates will be contacted. Candidates who have not been contacted by 28 April 2023 should consider there will be no follow up to their application.
The OSCE retains the discretion to re-advertise the vacancy, cancel the recruitment, or offer an internship with modified terms of reference or a different duration.
The OSCE is committed to achieving a better balance of women and men within the Organization.
Please be aware that the OSCE does not request payment at any stage of the application and review process.
Contact Tel. No: 011-3606 100, ext.: 4133, 4127, 4130, 4153 (Human Resources Office).
Participation in the internship programme does not constitute a commitment to future employment with the OSCE.
Additional Information
 Issued by: OSCE Mission to Serbia
 Requisition ID: SRM000019
 Contract Type: Intern
 Grade: No grade
 Job Type: Intern
 Number of posts: 6
 Location: SRM – OSCE Mission to Serbia, Belgrade
 Issue Date: Mar 8, 2023
 Closing Date: Mar 27, 2023
 Schedule: Full-time
 Job Field: Political Affairs