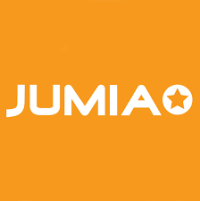 Company: Jumia
Location: Ghana
State: Ghana
Job type: 

Full-Time

Job category: Accounting Jobs in Ghana
Job Description
Jumia is the leading pan-Africa e-commerce platform. Founded in 2012, Jumia's mission is to improve the quality of everyday life in Africa by leveraging technology to deliver innovative, convenient and affordable online services to consumers, while helping businesses grow as they use our platform to reach and serve consumers.
Our platforms among others, comprises of:
Marketplace, where we integrate with our sellers and manage products;
Mall, which is our core e-com platform that enables customers to buy products;
Logistics service, which enables the shipment and delivery of packages from sellers to consumers, and our external clients;
Payment service, which facilitates transactions among participants active on our platform in our markets.
Through our online platforms, consumers can access a wide range of physical and digital goods and services, fashion, electronics, beauty products and also hotel and flight bookings or restaurant delivery.
With over 5,000 employees in more than 10 countries in Africa, Jumia is led by top talented leaders offering a great mix of local and international talents and is backed by very high-profile shareholders. Jumia is committed to creating a sustainable impact for Africa. Jumia offers unique opportunities in a vibrant and booming environment, creating new jobs and skills, and empowering a new generation.
The job we are offering: Key Account Manager
As a Key Account Manager at Jumia, you will be accountable for the most important of Jumia KPIs: growth and profitability. This position is currently one of the positions where Jumia Group is investing the most to grow the pool of talent. We expect the best performers to be the next wave of CCOs, MDs, Category Directors across the group.
You will focus on one or several categories, managing c-levels end-to-end relationship for our top brands and vendors. From the very essence of commercial, to operations or even co-organization of Jumia key commercial events, your scope will provide you will all levers to drive your categories toward the right direction.
This position justifies a high exposure to Managing Directors, CCO up to Jumia CEOs
Key Responsibilities
Building strong link with C-Levels and account managers of our top brands and vendors. You should justify of a flawless understanding of the entire ecosystem as well as a tremendous You will be the only one along with country managing director & CCO to represent Jumia in front of those key accounts
Driving the growth by ensuring we have the right products at the right prices ∙ Making sure your accounts are matching key operational KPIs (out of stock and time for having the products ready to ship)
Ensuring we anticipate sourcing through brand product roadmaps as well as we replenish fast enough missing strategic assortment
On-boarding 100% of your account's products available
Organizing key commercial events such as Black Friday, Jumia Anniversary, etc. ∙ Building business plan for your category(ies) to ensure we grow them in a structured way. Those BP will be presented to Jumia local CEO & CCO as well as Jumia Group CCO
A successful candidate will fulfil the following requirements:
Strong commercial skills
Good analytical skills
Great capacity to handle high stake negotiations
Structured and organized
Good with tools (excel & PPT, Salesforce.com would be a plus)
Resistant to stress
Strong inter-personal skills: Convince the people and your team that you are making the right decisions
Great ability to work in a fast paced and competitive environment
Flawless English communication
Overall, we expect a true leader.
Expected Background And Technical Skills
Experience over 4 years either in FMCG, tier 1 retail groups, top banking & consulting companies
Top Engineering, Business Schools & Universities (top 5 of your field for your country)
Proficiency in MS Office and google tools
Familiar with relationship management tools
We Offer:
A unique experience in an entrepreneurial, yet structured environment
A unique opportunity of having strong impact in building the African e-commerce sector
The opportunity to become part of a highly professional and dynamic team
An unparalleled personal and professional growth as our longer term objective is to train the next generation of leaders
Method of Application
CLICK TO APPLY
Closing Date : 10th November, 2023