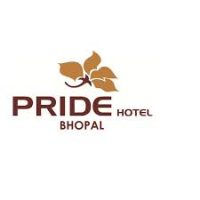 Company: Pretty Pride Hotel
Location: Ghana
State: Kumasi
Job type: 

Full-Time

Job category: Administrative/Secretarial Jobs in Ghana
Job Description
We are looking to hire a Front Office Supervisor who will be responsible for ensuring efficient front desk operations and delivering exceptional guest service.
Job Summary
• This role involves supervising the front desk staff, managing guest check-in and check-out processes, and resolving guest concerns to ensure a positive and memorable experience.
Responsibilities:
• Supervise and coordinate the activities of the front desk team, including guest service agents and concierge staff.
• Ensure smooth check-in and check-out procedures and assist with reservations.
• Provide excellent guest service, including addressing inquiries, resolving concerns, and offering assistance.
• Ensure that guest requests and special preferences are fulfilled to the best of your ability.
• Create and manage staff schedules to ensure appropriate coverage.
• Train, mentor, and provide guidance to front desk staff for professional growth.
• Monitor and manage room reservations, including arrivals, departures, and room assignments.
• Work closely with the reservations department to ensure accurate bookings.
• Oversee cash and credit card transactions at the front desk, ensuring accuracy and compliance with hotel policies.
• Prepare and balance daily revenue reports and account for any discrepancies.
• Greet and check in arriving guests, providing information about hotel amenities, policies, and local attractions.
• Expedite check-out procedures and settle guest accounts, ensuring accuracy in billing.
• Implement and enforce safety and security measures, including key control, guest confidentiality, and emergency procedures.
• Handle guest concerns and security incidents in a professional and efficient manner.
• Maintain a clean, organized, and well-presented front desk area.
• Ensure that all necessary supplies are readily available.
• Foster clear communication with other hotel departments, such as housekeeping, maintenance, and reservations.
• Participate in regular department meetings and provide relevant updates.
• Prepare and present daily reports on occupancy, revenue, and guest feedback to management.
• Contribute to departmental and management reports as needed.
Qualification Required & Experience
Requirements:
• First Degree or diploma in Hospitality and Communications (relevant education or certifications a plus).
• Previous experience in a front office or guest service role, with at least [3 years] in a supervisory capacity.
• Knowledge of hotel operations, reservation systems, and property management software.
• Strong leadership and team management skills.
• Excellent communication, problem-solving, and customer service skills.
• Attention to detail and the ability to handle multiple tasks efficiently.
Location: Kumasi
Method of Application
Send CVs to: [email protected]
Closing Date: 31 October, 2023