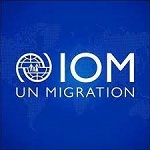 Context
Under the overall supervision of the Senior Emergency and Post-Crisis Specialist and the direct supervision of the EU Liaison and Policy Officer (Transition & Recovery), the incumbent will act as Junior Project Assistant to the Emergency and Post-Crisis (EPC) team.
Core Functions / Responsibilities
Support the Policy Officer in reviewing project reports, proposals and modification requests in the field of transition & recovery from IOM field missions to the EU Service for Foreign Policy Instruments (FPI) to help ensure donor compliance;
Support the EPC Team in troubleshooting of under development, acting, and closing FPI administered projects, including through technical liaison with FPI Desks;
Assist in providing support to IOM field missions, specifically with information on EU rules and regulations pertaining to the preparation and submission of proposals, modifications and reports for FPI projects;
Support the administration of FPI projects to ensure contracts, modification requests and reports are filed appropriately; manage the FPI projects database and ensuring all information therein is kept up to date;
Assist in the design and development of information and communication products for internal and external use and dissemination, in the thematic area of emergency and post crisis in coordination with other relevant RO units;
Support the EPC team in the development and delivery of trainings and webinars for Mission and external counterparts in the thematic area;
Assist in resource mobilization by regularly reviewing relevant websites for new funding opportunities, relevant press releases and communications, as well as events that are of interest to IOM in the field of transition and recovery;
Assist in the liaison with EC staff as well as IOM missions by attending EC / IOM events, drafting messages / summary of relevant EC / IOM documentation, and drafting of communication with EC / IOM counterparts;
Attend unit meetings, external partner meetings, and/or thematic seminars and conferences and take notes when required;
Assist in the organization of meetings and events;
Assist in relevant tasks in the fields of emergency and post-crisis;
Perform any other duties as may be assigned.
Required Qualifications and Experience
Education
Bachelor's degree in Political or Social Sciences, Law and/or International Relations or a related field from an accredited academic institution, a Master's degree would be a distinct advantage.
Experience
Experience in an international environment dealing with migration and/or the thematic areas of early recovery and stabilization, peacebuilding, and conflict, durable solutions, etc.;
First professional experience in the field of EU liaison, preferably in the field of emergency & post-crisis or EEAS/FPI would be a distinct advantage;
Knowledge about EU institutions, EU decision-making and finance mechanisms;
Good level of computer literacy;
Languages
Fluency in English is required. Knowledge of French is desirable.
Other
Any offer made to the candidate in relation to this vacancy notice is subject to funding confirmation.
Appointment will be subject to certification that the candidate is medically fit for appointment and verification of residency, visa and authorizations by the concerned Government, where applicable. As part of the mandatory medical entry on duty clearance, candidates will be requested to provide evidence of vaccination against COVID-19.
This post is subject to local recruitment. Only persons holding a valid residence and work permit for Belgium will be eligible for consideration.
How to apply
Interested candidates are invited to submit their applications to [email protected] by 9 December 2022 23:59h (CET – Brussels time), referring to this advertisement in the subject line (CFCV 2022-51) and including:
CV
Cover letter c
Questionnaire on Mandatory Requirements (page 4)
In order for an application to be considered valid, IOM only accepts applications duly completed.
Only shortlisted candidates will be contacted.