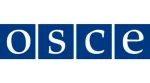 Closing date: Wednesday, 15 March 2023
Background:
The Office for Democratic Institutions and Human Rights (ODIHR) is the principal institution of the OSCE responsible for the human dimension. ODIHR is active throughout the OSCE area in the fields of election observation, democratic development, human rights, tolerance and non-discrimination, and the rule of law. The ODIHR Democratic Governance and Gender Unit (DGGU) is tasked with assisting participating States to improve laws, institutions and democratic processes, with a focus on strengthening parliamentary integrity and ensuring a pluralist political party system, including transparency of political finance and political parties, and combating political corruption.
ODIHR assists participating States in regulating political integrity in line with OSCE commitments, and in increasing the capacity of parliaments and other democratic institutions to carry out their legislative, representative and oversight functions. Over the past years, ODIHR has supported parliaments in the OSCE region in developing reform strategies, outreach, and legislative procedures in this regard.
OSCE commitments on youth and security draw on the 1975 Helsinki Final Act, which foresees the participation of young people across all three dimensions of security in the OSCE region. Additionally, OSCE participating States have acknowledged in the 2014 Basel Ministerial Council Declaration that "youth and children require particular attention and that their needs, concerns and interests should be addressed in a comprehensive manner". They have also recognized that "youth are an important part of society" and "the role that [youth] can play in supporting participating States in the implementation of commitments in all three dimensions" in the 2018 Milan Ministerial Council Declaration. A comprehensive overview of the OSCE's normative basis in the field of youth and education is provided by the "Compilation of OSCE Commitments on Youth and Security and Education.
Additionally, ODIHR is tasked to ensure that all its programmes and activities are mainstreaming a gender perspective into all areas of work.
Tasks and Responsibilities:
Under the overall supervision of the Chief of Democratic Governance and Gender Unit, Democratization Department, the consultant will be:
 Contributing to the development and revision of new tools and knowledge products (incl. guides, handbooks, manuals, factsheets) in one of the above listed areas (strengthening parliamentary integrity, transparency of political finance and political parties, combating political corruption, youth policies, laws on youth, and/or youth participation in political and public life). This assignment might include the conceptualization of research, revision of the knowledge tools and planning of programmatic interventions;
 Conceptualizing, developing and delivering online, offline or in hybrid format, capacity development programmes (incl. trainings, academies, workshops, coaching, mentoring study visits), targeting one or multiple target groups, like MPs, political parties' representatives, civil servants, NGOs, youth-led/youth-serving organizations, e.g. National Youth Councils, Youth Advisory bodies, or similar organizations;
 Contributing to institutional processes in the OSCE participating States, by conducting assessments of public integrity, political finance and corruption prevention mechanisms; and by supporting the development of strategies, action plans, roadmaps, or other forms of policies related to parliamentary ethics, regulation of political parties and their finances, including regulation of lobbying and conflict of interest;
 Contributing with knowledge, expertise and tools to diverse programmes/activities which demand expert level support related to public integrity, democratic governance, political finance, corruption prevention, inclusion and political participation, law and policy making, and overall developments related to rule of law and democratic institutions.
 Contributing to institutional processes in the OSCE participating States, by conducting youth assessments/audits and supporting the development of strategies, action plans, roadmaps, or other forms of policies;
Necessary Qualifications:
 Second-level university degree preferably in social sciences (international relations, gender studies, political science, social sciences, law or other disciplines related to human rights) or equivalent working experience in the areas of the consultancy;
 At least eight years of progressively responsible experience at national and international levels related to governance, public integrity, transparency of political parties, youth and women political participation;
 Demonstrated experience in research, capacity building or organizational change design and implementation;
 Excellent knowledge of international standards and practice relevant to public integrity, open government, parliamentary ethics, transparency of political party financing, corruption prevention;
 Demonstrated experience in youth-related and youth-targeted research/knowledge products development, capacity-building or organizational change design and implementation;
 Demonstrated experience in implementation of activities with OSCE field offices in the area of youth political rights;
 Excellent knowledge of OSCE, UN, Council of Europe, and EU human rights standards, and of other international mechanisms promoting youth participation, e.g. CoE Advisory Council on Youth, Commonwealth Secretariat, and/or similar approaches;
 Computer literate with practical experience with Microsoft applications, including confident use of online meeting platforms;
 Excellent written and oral communication skills in English. Knowledge of Russian is mandatory;
 Excellent presentation and analytical skills;
 Demonstrated gender and diversity awareness and sensitivity, and an excellent ability to integrate a gender and diversity perspective into tasks and activities;
 Ability to work flexibly, alone or within a team and to establish and maintain effective working relationships with people of different national, cultural and other backgrounds.
Location:
The incumbent will work in person at ODIHR premises in Warsaw.
Remuneration Package:
Remuneration will be based on the selected consultant's/expert's qualifications, experience, the tasks and deliverables for this position and in accordance with the OSCE established rates.
If you wish to apply for this position, please use the OSCE's online application link found under https://vacancies.osce.org/.
The OSCE retains the discretion to re-advertise/re-post the vacancy, to cancel the recruitment or to offer an appointment with a modified job description or for a different duration.
Only those candidates who are selected to participate in the subsequent stages of recruitment will be contacted.
The OSCE is committed to diversity and inclusion within its workforce, and encourages qualified female and male candidates from all religious, ethnic and social backgrounds to apply to become a part of the Organization.
Candidates should be aware that OSCE officials shall conduct themselves at all times in a manner befitting the status of an international civil servant. This includes avoiding any action which may adversely reflect on the integrity, independence and impartiality of their position and function as officials of the OSCE. The OSCE is committed to applying the highest ethical standards in carrying out its mandate. For more information on the values set out in OSCE Competency Model, please see https://jobs.osce.org/resources/document/our-competency-model.
Please be aware that the OSCE does not request payment at any stage of the application and review process.
Additional Information
 Issued by: Office for Democratic Institutions and Human Rights
 Requisition ID: ODI000035
 Contract Type: Special Service Agreement (SSA) / Consultant
 Grade: No grade
 Job Type: Consultant
 Number of posts: 1
 Location: ODI – Office for Democratic Institutions and Human Rights (ODIHR), Warsaw
 Issue Date: Mar 8, 2023
 Closing Date: Mar 15, 2023
 Job Field: Democratization
 Target Start Date: APR 01, 2023