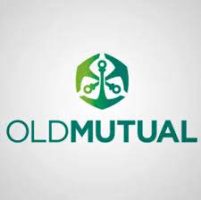 Company: Old Mutual
Location: Ghana
State: Jobs in Accra
Job type: 

Full-Time

Job category: International Jobs in Ghana
Job Description
The Innovation Lead will play a pivotal role in leading the innovative transformation for Old Mutual Ghana, by identifying and applying the changes required to the processes, capabilities, and culture to achieve its successful transformation. The successful candidate will support the Partnership & Innovation executive to lead a clearly defined and compelling strategies for Old Mutual Ghana
Strategy Implementation
Work with the Innovation team in identifying and validating internal & external market opportunities in the tech ecosystem for innovation, partnerships and co-creation in alignment with business strategic needs.
Investigates and prioritise key strategic focus areas. Supports strategy implementation in the businesses.
Innovation Program
Lead and manage the Old Mutual Innovation hub and its monthly and yearly calendar.
Engage with the external ecosystem and industry peers to promote the disruptive innovation and gain insights on latest trends and solutions.
Conduct innovation showcases and design thinking workshops with other innovation teams to uncover new opportunities and demonstrate available solutions.
Responsible for end-to-end management of the business' innovation budget.
Venture Building & Scaling
In consultation with the Innovation Advisory Board – lead identification and validation of opportunity and white spaces.
Lead the new venture development through a stage gated process: ideation, proof of concepts, Minimum Viable Propositions, piloting and testing with customers.
Develop compelling business cases for validated ideas/concepts for further funding for scale.
Manage a portfolio of ideas/concepts at various stage of the innovation funnel.
Partnerships Management and Commercialization
Implement and manage strategic relationships with ecosystem partners.
Own and drive the end-to-end commercialization of key partnerships revenue lines as a result of Joint venture arrangements and revenue share models entered into by the new ventures.
Implement strategic relationships with key partners across the industry verticals such as Banking institutions, Insurance companies and Investment companies to drive growth, foster innovation and strengthen the business' competitive position.
Deliver partnerships concept shaping, use case definitions and solution design for the new ventures.
Own relationships with Fintech, VC's, Accelerators, Incubators, and Corporate Accelerator programs.
Key Outputs
Defined Innovation and new ventures strategy, aligned to country strategy.
Delivery against performance measures defined and agreed with the Head of Partnerships
Successful roadmap delivery and oversight
Key outputs, successes and failures shared with management.
Ensures budget approval.
Compelling business cases for successful concepts
Minimum Qualifications/Experience (Required For The Job)
3-5 years' experience in IT, technology, business, marketing, or finance-related fields. Experience leading a start-up and/or corporate venture or accelerator program.
Adaptive thinking and a strong, critical mindset.
Strong business acumen and presentation skills.
Highly proficient at agile project planning, budgeting, and oversight.
A solid understanding of innovation and innovation process and how it should be applied in business.
Excellent interpersonal, leadership, and communication skills
Method of Application
CLICK TO APPLY
Closing Date : 3rd November, 2023