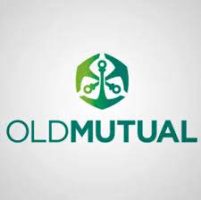 Company: Old Mutual
Location: Ghana
State: Ghana
Job type: 

Full-Time

Job category: IT/Telecom Jobs in Ghana
Job Description
The Digital and Data Manager will play a pivotal role in leading the digital transformation for Old Mutual Ghana, by identifying and applying the changes required to the processes, capabilities, and culture to achieve its successful digital transformation. The successful candidate will support the Digital & Data executive to lead a clearly defined and compelling digital, data and analytics strategy for Old Mutual Ghana
Develop and maintain a comprehensive digital & data strategy that aligns with organizational goals.
Develop and implement plans to improve the digital end-to-end customer experience
Improve customer experience by driving digital engagement, sales and servicing. Explore and implement Digital Business Models.
Work in conjunction with Platforms and features teams to deliver solutions as per agreed stage-gates.
Provide leadership and oversight on the digital product backlog received from the in-country teams.
Oversee data collection, storage, and governance practices to ensure data quality, security, and compliance with data privacy regulations.
Develop and implement strategies to elevate customer experiences across all digital touchpoints, ensuring consistency and personalization.
Establish feedback loops to capture customer insights and drive continuous improvements in digital experiences.
Devising and implementing efficient and secure procedures for data management and analysis with attention to all technical aspects.
Collaborate with IT and operations teams to design, implement, and monitor automation solutions.
Lead the development and execution of digital innovation strategies, keeping the organization at the forefront of emerging technologies and trends.
Collaborate with cross-functional teams to conceptualize and implement innovative digital solutions that enhance customer experiences and drive competitive advantage.
Continuously assess and recommend digital tools, platforms, and partnerships to improve operational efficiency and customer engagement.
Creating and enforcing policies for effective data management.
Ensure use of data for analytics to drive value
Prepare relevant reports on digital product performance data management and analytics in the market.
Education & Skills
Bachelor's degree in marketing, Business, or related field (master's degree preferred).
Proven experience (5+ years) in digital customer experience and data analytics, with a track record of successful digital campaign management.
Previous experience in team management and leadership roles.
Experience working with project managements.
Knowledge of Agile methodology
Knowledge of programming languages (e.g., Python, R) and data manipulation tools is a plus.
Experience with BI and other digital tools will be an advantage.
The person should have the following competencies
Innovation
Leadership
Execution
Relationship Management
Project Management Disciplines
Agile tools
Digitally Savvy
Data Analytics
Advanced Microsoft Excel skills
Good knowledge in Power Point
Skills
Data Analysis, Data Analytics, Data Science, Digital Marketing, Digital Transformation, End-to-End Testing, Leadership, Python (Programming Language), R-Studio
Education
Bachelor of Science (BS)
Method of Application
CLICK TO APPLY
Closing Date : 15th November, 2023