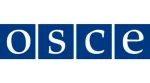 Closing date: Thursday, 23 March 2023
Background:
The OSCE Mission to Bosnia and Herzegovina (the Mission) continues to play a vital role in strengthening the country's ability to foster a sustainable and stable security environment, to strengthen Bosnia and Herzegovina's governance, and to encourage its consolidation as a democratic society. The Mission supports political and education reform and works to promote and protect human rights of all citizens of BiH.
Should you be selected for the position, you will manage tasks that are associated with the daily operation of the Shared Service Desk, the continual development of the Service Desk support function, and troubleshooting issues.
Tasks and Responsibilities:
The successful candidate will be tasked with the following duties: 1. Technical Co-ordination – Acting as focal point for all ICT requests for assistance; – Identifying and categorizing the problems, distributing the tasks to other Help Desk-Assistants/Technicians; – Maintaining and improving business processes used within the Shared Service Desk; – Exploring or developing and continuously refining various support tools, including documentation; – Establishing a system to collect, categorize, and track questions and problems; – Registering and assigning incidents in the system; – Monitoring the status and progress towards resolution of all open and assigned incidents, including the configuration items (hardware, software, peripherals) affected; – Resolving and recovering assigned incidents; – Confirming and closing resolution of incidents; – Routing requests to support groups when incidents are not closed; – Providing initial support and classification of incidents; – Detecting possible problems, escalating the process if necessary and notifying supervisor; – Tracking issues until they are resolved; – Ensuring that service disruptions are properly identified, reported, prioritized, escalated, resolved efficiently and documented; – Detecting potential trends, making various reports, discussing with supervisor and co-ordinating where incident or problem escalation is felt necessary;
2. Technical Support – Querying and expanding existing knowledge base; – Investigating and diagnosing incidents (including resolution where possible); – Handling service requests; – Keeping affected users informed about progress; – Preparing video conferencing system and equipment when requested;
3. Hardware and Software Installation, Configuration and Upgrades – Developing installation plan; – Installing, configuring and testing hardware and peripherals; – Installing, configuring, and testing new operating systems, standard and non-standard application software and software upgrades and updates; – Performing quality checks on outcomes of work performed; – Documenting system installation, configuration procedures, and current configuration; – Contributing to the new system implementation in the production environment; – Providing application support to facilitate effective utilization of the system; – Contributing to the acceptance process for new releases into production; – Supporting processes facilitating the readiness of the production environment; – Performing Video Conferencing system software maintenance, updates and upgrades if required; – Briefing and training Mission staff on IT matters, – Driving official vehicles in the performance of duties;
4. Performing other related work as assigned.
For more detailed information on the structure and work of the OSCE Mission to Bosnia and Herzegovina, please see: https://www.osce.org/mission-to-bosnia-and-herzegovina.
Necessary Qualifications:
 Completed secondary education, supplemented by formal studies in computer science with a diploma;
 A minimum of four years of experience in IT helpdesk function in large institutions or companies, preferably in an international environment;
 Ability to provide technical training;
 Excellent knowledge of PC hardware and peripheral and Microsoft network client operating systems and Microsoft Active Directory clients;
 Excellent knowledge of Microsoft Office applications, Corel draw packages, Adobe Photoshop, Adobe acrobat and Adobe connect package, extensive knowledge of communication systems;
 Excellent written and oral communication skills in English and in the local languages;
 Holding a valid driving license.
Remuneration Package:
Monthly remuneration, subject to social security deductions is 2,298.08 BAM/month. Social benefits will include participation in the Cigna health insurance scheme and the OSCE Provident Fund.
Appointments are normally made at step 1 of the applicable OSCE salary scale. At the discretion of the appointing authority a higher step may be approved up to a maximum of step 3 subject to specific conditions.
This position is open to citizens and permanent residents of Bosnia and Herzegovina only.
If you wish to apply for this position, please use the OSCE's online application link found under https://jobs.osce.org/vacancies.
Please note that offline applications submitted via email, fax, or mail will not be considered.
Only those candidates who are selected to participate in the subsequent stages of recruitment will be contacted.
The OSCE retains the discretion to re-advertise/re-post the vacancy, to cancel the recruitment, to offer an appointment at a lower grade or to offer an appointment with a modified job description or for a different duration.
The OSCE is committed to diversity and inclusion within its workforce, and encourages qualified female and male candidates from all religious, ethnic and social backgrounds to apply to become a part of the Organization.
Candidates should be aware that OSCE officials shall conduct themselves at all times in a manner befitting the status of an international civil servant. This includes avoiding any action which may adversely reflect on the integrity, independence and impartiality of their position and function as officials of the OSCE. The OSCE is committed to applying the highest ethical standards in carrying out its mandate. For more information on the values set out in OSCE Competency Model, please see https://jobs.osce.org/resources/document/our-competency-model.
Please be aware that the OSCE does not request payment at any stage of the application and review process.
Additional Information
 Issued by: OSCE Mission to Bosnia and Herzegovina
 Requisition ID: BAH000003
 Contract Type: Local Contracted
 Grade: G5
 Job Level: General Services
 Job Type: Contracted
 Number of posts: 1
 Location: BAH – OSCE Mission to Bosnia and Herzegovina, Sarajevo
 Issue Date: Feb 8, 2023
 Closing Date: Mar 23, 2023
 Employee Status: Fixed Term
 Schedule: Full-time
 Education Level: High School Diploma / (GED)
 Job Field: Information Technology and Information Management
 Target Start Date: May 15, 2023