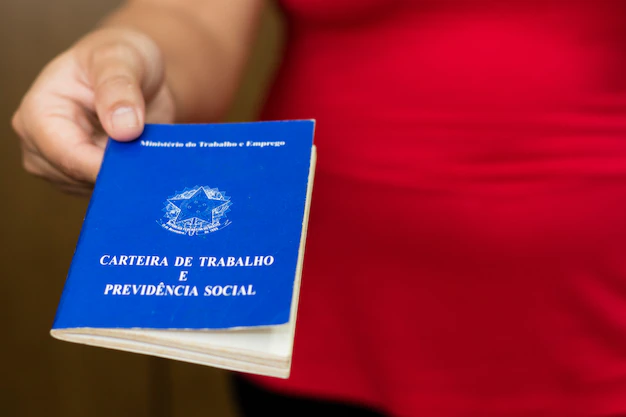 If you're a Nigerian resident or citizen and desire to travel to Canada for study purposes, business, tourism, or to visit your loved ones. In that case, you must submit your passport to get a Canadian visa. However, many individuals find this process overwhelming, so we are here to guide you on submitting your passport for a Canada visa in Nigeria.
Also, we'll explain all the processes involved in submitting your passport and all the requirements needed to avoid a rejection email. So, if you're getting ready to travel to Canada from Nigeria, hop in here and check out all the tips you need to get it done.
Get The Required Documents Ready
When submitting your passport for a Canada visa in Nigeria, the first thing that should come to mind is getting the required documents ready.
However, many times, some individuals find it hard because they do not know the exact documents needed or the exact procedure to follow. It will become a lot easier if you can track everything discussed below:
Passport
First, you need to get an original passport valid for not less than six months before the date you plan on traveling to Canada. Note that it's supposed to have at least two blank visa pages.
Application Form
Make sure that you fill and sign an application form with accurate information about you online or at the immigration office. If it's online, make sure you print it out.
Photographs
Get ready your two recent passport photographs size (35mm x 45mm) with a white background.
Proof of Payment and Supporting Documents
Here, you need to pay for the application fees, and it needs to be done with a credit card online. Also, you must provide evidence of your reason for the trip, such as a letter of invitation from a Canadian resident or business, your travel itinerary, or a letter from your employer, if any.
Biometrics and Additional Documents
The immigration officials may want you to come for biometric capturing with the following, fingerprints and a photograph.
The embassy may also need you to submit additional documents, including a police clearance certificate and medical examination result. Your medical result serves as proof that you're healthy, and a police certificate to be sure of your criminal record.
Steps to Book an Appointment for Submitting Passport for Canada Visa in Nigeria
When submitting your passport for a Canada visa from Nigeria, you will need to book an appointment, and here is how to go about it:
Look at the right-hand corner and tap the "Schedule an Appointment" button.
Select where you want to submit your passport from the drop-down menu.
Choose your visa category. Please, ensure you click on the right one. For example, if you're applying for a visitor visa, do not click on a work permit or study visa.
Select the visa category you are applying for (e.g., study permit, work permit, visitor visa, etc.).
Decide on the exact date the appointment is supposed to take place and click on it
Type in your personal information in the space provided for it
Pay the CVAC service fee online using a credit card or debit card.
Please, print out the appointment confirmation letter and bring it with you on the day of your appointment.
Remember to come along with your supporting documents on the day of the appointment.
How to Track the Progress of Your Application for passport submission for a Canada Visa in Nigeria
After submission of your application for a Canada visa from Nigeria and you decide to track the progress, follow the following procedure:
Click on the "Track Your Application" button located on the homepage.
Type in your unique code and your date of birth in the space provided
Tap on  "Submit" to view the status of your application.
If your application has been processed, you will be notified whether it has been approved or rejected or if they need additional documents, it will be stated there.
You can contact the CVAC directly to know the status of your submitted application or always check your email for an update on your application status.
Ensure to apply early enough because it takes time based on the volume of applications and the type of visa you're applying for.
What to Do if There Are Delays in Processing Your Passport for Canada Visa in Nigeria
If there is a delay in processing your passport for a Canada visa in Nigeria, check below on what you should do:
Contact the Canadian visa office
Check the processing time
Provide additional documents if they demand for it
Demand for an Expedited processing
Seek assistance from a lawyer or immigration officials
How to Collect Your Canadian Visa In Nigeria
If you're still confused about how to collect your Canada visa in Nigeria, take a look at the following:
Check your email
Visit the application office
Ensure to go with all your documents
Make the necessary payment
Collect your visa
Start your travel plans in line with the date on your visa
What to Do If There Are Issues With Your Canadian Visa in Nigeria
If you're experiencing some issues with your Canada visa in Nigeria, here is what you should do:
Reach out to Canadian embassy
in Nigeria either by visiting their office or emailing them
Check your application status online
Talk with immigration consult, attorney or a lawyer
Don't forget to get all the additional documents ready and summit to them
Follow up with the Canadian visa office
After you've done everything stated above, exercise patience when handling challenges that come with visa application because it might take a little time.
Frequently Asked Questions
How Long Will It Take for My Canada Visa to Be Stamped in Nigeria?
There is no specific duration for a Canada visa to be stamped in Nigeria. This depends on the visa type and volume of work at the immigration office where you submitted your visa application.
Where Do I Submit My Passport for Canada Visa in Nigeria?
If you want to submit your passport for a Canada visa in Nigeria, you should visit the CVAC office in Lagos State or the one in Abuja.
To make it easier for you, the Lagos office is at Manor Hall, Plot 110, Admiral Ayinla Way, Opposite Treasure Garden Estate, 3rd Roundabout, Lekki Phase I – Lagos.
Also, if you're in Abuja, their office is at Silverbird Entertainment Centre, Plot 1161, Memorial Drive, 2nd Floor, Central Business District, Abuja.
Do I Need to Provide Biometrics When Submitting My Passport for a Canada Visa In Nigeria?
Yes, you are instructed to provide your biometrics, when applying for Canada visa in Nigeria at the CVAC and they include fingerprints and a digital photo.
READ ALSO- Nanny Visa to Canada From India
Wrapping Up
Finally, if you're still confused on how to submit your passport for Canada visa in Nigeria, this post has all the information that will make your visa application journey easy. All you have to do is, follow through the content diligently and always visit this website for answers to all your visa questions.