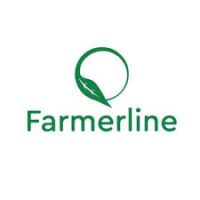 Company: Farmerline Limited
Location: Ghana
State: Jobs in Accra
Job type: Full-Time
Job category: Accounting Jobs in Ghana
Job Description
Farmerline is dedicated to reimagining how the world thinks about and invests in the livelihoods of small-scale farmers. Our mission is to create lasting profits for farmers everywhere. We approach challenges with bold and systemic thinking while maintaining a lean and nimble operation.
Farmerline was founded in 2013, has been a fast growing Agtech company in Africa. The company has raised over $20 million since incorporation. Farmerline's digital marketplace combines logistics, field agents, farm resources and agribusiness partnerships to support African farmers. We have reached 1.7M farmers by deploying our tools and services through 3,000+ strategic partners across 48 countries.
Impact assessments show that averagely we increase yield by 2X and $306 increase in net income. Our technology platform Mergdata is licensed or white labelled to development partners, global food traders and governments who use its customisable tools to improve the lives of farmers around the world
We foster a learning organization where you will have the opportunity to apply your ideas and creativity to solve problems on a daily basis. If you are drawn to a dynamic, collaborative culture, set high standards, and tackle challenges with determination and to make a positive impact on millions of lives, Farmerline is the perfect environment for you to thrive.
Method of Application
CLICK TO APPLY
Closing Date : 27th November, 2023