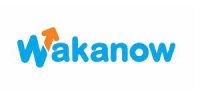 Company: Wakanow
Location: Ghana
State: Jobs in Accra
Job type: Full-Time
Job category: Customer Service Jobs in Ghana
Job Description
The Customer Service Agent is a seasoned professional responsible for delivering top-tier customer service and providing expert support in bookings amendments and airline scheduled changes. This role plays a crucial part in ensuring customer satisfaction and resolving complex issues related to travel reservations.
Job Description
Customer Support: Provide exceptional and expert-level customer service support, addressing inquiries, concerns, and issues with a high degree of professionalism and expertise.
Bookings Amendments: Proficiently handle bookings amendments, modifications, and changes, ensuring accuracy and compliance with airline policies and procedures.
Airline Scheduled Changes: Expertly manage and navigate airline scheduled changes, proactively notifying customers, and offering suitable alternatives when necessary.
Issue Resolution: Resolve complex customer issues related to bookings, amendments, and scheduled changes, ensuring swift and effective problem resolution.
Tier 2 Support: Serve as a Tier 2 support resource, assisting Tier 1 agents with escalated customer inquiries and providing guidance and solutions.
Quality Assurance: Maintain high standards of service quality, adhering to company policies and ensuring that all interactions meet or exceed customer expectations.
Product Knowledge: Stay updated on the latest travel products, services, and industry trends to provide customers with accurate and relevant information.
Documentation: Maintain comprehensive records of customer interactions, actions taken, and resolutions achieved in the companys customer support systems.
Cross-Functional Collaboration: Collaborate with other departments, including reservations, ticketing, and operations, to facilitate seamless customer experiences.
Requirements
Bachelors degree in a related field is preferred.
2-3 years of experience in customer service support within the travel industry, with a focus on bookings amendments and airline scheduled changes.
Proven experience as a Ticketing and Reservation Agent with proficiency in GDS Amadeus, Sabre, and Galileo.
Strong expertise in navigating airline reservation systems and processes.
Excellent problem-solving and communication skills.
Ability to work under pressure and handle complex customer issues with composure.
Proven track record of delivering exceptional customer service.
Detail-oriented and highly organized.
Knowledge of local and international travel regulations and requirements.
Method of Application
CLICK TO APPLY
Closing Date : 27th November, 2023