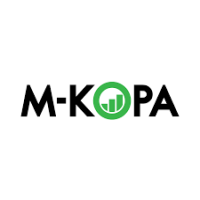 Job Description
Job Summary
We are looking for a highly motivated and data-driven individual to join our team as a Retention Growth Campaign Manager at M-KOPA.
As the Retention Growth Campaign Manager, you will play a crucial role in developing and executing growth campaigns that focus on maximizing customer retention and optimizing customer journeys. You will work closely with cross-functional teams to drive impactful campaigns that enhance our customer experience and loyalty.
Responsibilities:
Develop and Execute Growth Campaigns:
Create and manage weekly growth campaigns with a primary focus on improving customer retention.
Identify key customer segments and tailor the campaigns to suit them
Utilize various marketing channels, including SMS, in-app notifications, and social media to execute campaigns.
Conduct A/B Testing:
Plan and conduct A/B tests to optimize campaign performance and identify areas for improvement.
Analyze and interpret test results to make data-driven decisions and iterate on campaign strategies.
Track and Analyze Campaign Results:
Define the core campaign metrics needed to achieve retention growth objectives and KPIs
Monitor and measure the effectiveness of growth campaigns against those metrics
Prepare and present campaign performance reports to stakeholders, providing actionable insights.
Optimize Customer Journeys:
Utilize customer data and insights to identify pain points and opportunities in the customer journey to improve customer retention
Propose and implement improvements to existing customer journeys to improve retention rates.
Collaborate with Cross-functional Teams:
Work closely with the marketing, product, commercial, customer care, and data analytics teams to align campaign strategies with broader business objectives.
Leverage customer feedback and data to improve overall customer retention
Required profile for job ad : Growth Campaign Manager – Retention
You Might be A Good Fit if:
You are passionate about our mission of making everyday essentials accessible to everyone.
You have a bachelor's degree or equivalent, 3-7 years of related experience or training, or an equivalent combination of education and experience.
You have proven experience in developing and executing growth campaigns.
Experience in B2C companies is a plus!
You are proficient in A/B testing methodologies and campaign optimization techniques.
You have familiarity with marketing automation platforms and customer segmentation strategies.
You are extremely results-focused and are a self-starter, with excellent decision-making and problem-solving skills.
You love fast-moving environments with a sense of urgency to get the job done.
A proactive and creative mindset to explore new approaches to enhance customer retention.
Job criteria for job ad : Growth Campaign Manager – Retention
| | |
| --- | --- |
| Job category : | |
| Industries : | Banking, insurance, finance |
| Employment type : | Permanent contract – Fixed-term contract |
| Region : | Ashanti – Brong Ahafo – Central – Eastern – Greater Accra – Northern – Upper East – Upper West – Volta – Western – International |
| Experience level : | |
| Educational level : | |
| Key Skills : | |
| Number of Position(s) : | 1 |