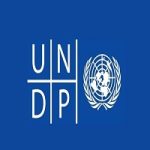 Closing date: Tuesday, 27 June 2023
Job Identification : 11424
Locations : Chisinau, Moldova
Posting Date : 06/13/2023, 08:01 AM
Apply Before : 06/28/2023, 03:59 AM
Degree Level : Secondary School Leaving Certificate
Job Schedule : Full time
Agency : UNDP
Grade : NB3
Vacancy Type : National Personnel Service Agreement
Practice Area : Governance
Bureau : Regional Bureau for Europe and the CIS
Contract Duration : 6 months
Education & Work Experience : Bachelor's Degree – 4 year(s) experience OR High School certificate- 7 year(s) experience
Required Languages : English and Romanian
Desired Languages : Russian, Romani, Gagauzian, Bulgarian and Ukrainian
Vacancy Timeline
2 Weeks
Mobility required/no mobility
no mobility required
Job Category : Administration/Operations/Support
Job Description
Background
Diversity, Equity and Inclusion are core principles at UNDP: we value diversity as an expression of the multiplicity of nations and cultures where we operate, we foster inclusion as a way of ensuring all personnel are empowered to contribute to our mission, and we ensure equity and fairness in all our actions. Taking a 'leave no one behind' approach to our diversity efforts means increasing representation of underserved populations. People who identify as belonging to marginalized or excluded populations are strongly encouraged to apply. Learn more about working at UNDP including our values and inspiring stories.
UNDP does not tolerate sexual exploitation and abuse, any kind of harassment, including sexual harassment, and discrimination. All selected candidates will, therefore, undergo rigorous reference and background checks.
Project Description
Starting with October 2021, Moldova is facing a significant increase of gas prices as a consequence both of very tight global energy markets and a recently amended contract with Gazprom Moldova gas supplier. During the winter season 2021-2022, Moldova purchased its gas at prices about three or four times higher than in previous years which represented about $770/1000 cubic meters in October, $450/1000 cubic meters in November and December and $650/1000 cubic meters in January 2022. The prices are highly dependent of international gas market fluctuations which puts Moldovan Government in the situation to quickly react in case of unforeseen excessive price increases. This has put significant pressures on Moldova's public finances and on the ability of the most vulnerable citizens to afford gas throughout the winter. The situation is becoming more complex as the Gazprom applies a rigid approach in terms of contractual deadlines for payments of advances, which has not been the case ever before.
In response to this energy crisis, the Government of Moldova introduced a State of Emergency on October 22, 2021 and January 20, 2022 and has prepared an urgent response to strengthen the social protection system's ability to respond to increased energy tariffs. The Moldovan Government response is to ensure compensations measures for heating of all population in the proportion of 67% (from tariff increase) in December 2021 to 80% in January 2022.
Given the increase of gas tariffs will lead to subsequent increases of the electricity prices, the entire national economy and population will be affected. In this circumstances, Moldovan Government is looking to diversifying gas and electricity supply, to strengthen its energy security and enabling a transparent, fully open and well-functioning energy market.
For a country in which nearly two thirds of the population lived on less than $10/day before the pandemic began, where the expenditure on food and energy absorbs the vast majority of vulnerable household incomes, and where the vulnerable households generate the lion's share of its electricity from gas, the current energy price increase has already shown significant implications. Energy poverty is to deepen, particularly for the poor households that are having to face a three to four- fold increase in energy prices (for gas and electricity) during the 2021-2022 heating season and beyond.
Combined with the country's aggravated context by the COVID-19 pandemic (5th COVID19 wave as the Omicron variant outbreaks) and on-going macroeconomic social distress, the energy shocks also pose major risks to the Government's reform program, which seeks to strengthen Moldova's alignment with European and global good governance practices and is central to Moldova's hopes for achieving the SDGs. The current geopolitical situation brings additional urgency to pursue these actions.
The acute gas supply crisis in Moldova has also been subject of discussions within the Moldova-EU Association Council meeting on October 28, 2021. The EU and Moldova stressed the importance of resilience against any potential efforts by third parties to use energy as a geopolitical lever. The Association Council recalled the importance of continued energy market reform to strengthen competition and transparency in this sector. The EU has urged Moldova to ensure that the energy sector reform demonstrates full respect of the Energy Community acquis and is in line with the EU Third Energy Package. The EU side confirmed its support to the objective of Moldova to synchronize its electricity network with the Continental European Network (CEN), an important step towards the integration into the EU energy system and market.
Under these circumstances the Government of Moldova will be assisted to tackle the current energy crisis and energy poverty, and addressing prioritized systemic elements in the energy sector to cope with potential future energy crisis. In partnership with EU, UNDP Moldova will therefore, support the Government of Moldova:
 To tackle the current energy crisis and energy poverty, and addressing prioritized systemic elements in the energy sector to cope with potential future energy crisis.
 To support the Government of Moldova in building its capacities towards strengthening the national energy security, as well as in improving the legal and regulatory framework and operationalizing specific rapid large-scale interventions to tackle energy poverty and support most vulnerable and affected groups of population and businesses.
The Programme duration is envisaged between 2022- 2023 with support from Foreign Policy Instrument (herewith FPI) of EU.
Duties and Responsibilities
The Finance Coordinator will ensure, in line with the Project scope, the provision of the following development services and products pertaining to an effective administrative and financial management, as well as procurement:
 Ensure compliance with all corporate rules of UNDP in the field of financial planning, reporting, and auditing.
 Monitor budget expenditures and maintain a proper record of approved project budgets and their revisions.
 Produce relevant operational and financial reports according to UNDP rules and procedures.
 Respond to queries from the UNDP and SDC with respect to financial aspects of the programme, liaise with UNDP-appointed and external auditors wherever required.
 Prepare requests for advance of funds and/or direct payments, as well as proposals for budget revisions.
 Prepare recurring reports as scheduled and other reports as required for budget preparations and audit.
 Perform necessary checks of the financial reports submitted by sub-contracted project implementers.
 Advise and assist international and national consultants on all aspects of allowances, travel claims and other financial matters and calculate payments due for claims and services.
 Provide advice to the team on project financial issues.
 Undertake other financial tasks on an ad hoc basis.
 Assume overall responsibility for the coordination of project administrative matters.
 Contribute to project implementation and ensure conformity to expected results and work plans.
 Monitor compliance with both UNDP and Donor standards and ensure the corresponding quality control.
 Provide advice to the project team on administrative issues and financial issues.
 Maintain records on all project personnel and consultants, including their respective status (e.g. contracts, ToRs and reports, etc.) in accordance with accepted policies and procedures.
 Ensure compliance with corporate human resources policies and strategies under UNDP HR procedures.
 Undertake other administrative tasks on an ad hoc basis.
Institutional Arrangement
Under the guidance and direct supervision of the Project Manager, the Finance Coordinator shall contribute to an effective and efficient implementation of the project activities via administrative and financial management.
The Finance Coordinator will apply and promote the principles of results-based management (RBM), as well as a client-oriented approach consistent with UNDP rules and regulations.
The Finance Coordinator will work in close collaboration with the Project team as well as the team in the Country Office (CO) for effective achievement of results, anticipating and contributing to resolving complex project-related issues and information delivery.
The incumbent is expected to exercise full compliance with UNDP programming, financial, procurement and administrative rules, regulations, policies, and strategies, as well as implementation of the effective internal control systems.
Competencies
Core competencies:
 Achieve Results: LEVEL 2: Scale up solutions and simplifies processes, balances speed and accuracy in doing work.
 Think Innovatively: LEVEL 2: Offer new ideas/open to new approaches, demonstrate systemic/integrated thinking.
 Learn Continuously: LEVEL 2: Go outside comfort zone, learn from others and support their learning.
 Adapt with Agility: LEVEL 2: Adapt processes/approaches to new situations, involve others in change process.
 Act with Determination: LEVEL 2: Able to persevere and deal with multiple sources of pressure simultaneously.
 Engage and Partner: LEVEL 2: Is facilitator/integrator, bring people together, build/maintain coalitions/partnerships.
 Enable Diversity and Inclusion: LEVEL 2: Facilitate conversations to bridge differences, considers in decision making.
People Management: UNDP People Management Competencies can be found in the dedicated site.
Cross Functional and Technical competencies:
 Business management-Digital awareness and literacy

 Ability and inclination to rapidly adopt new technologies, either through skillfully grasping their usage or through understanding their impact and empowering others to use them as needed.

 Business management-Working with evidence and data

 Ability to inspect, cleanse, transform and model data with the goal of discovering useful information, informing conclusions, and supporting decision-making.

 Business management-Monitoring

 Ability to provide managers and key stakeholders with regular feedback on the consistency or discrepancy between planned and actual activities and programme performance and results.

 Finance -Budget management

 Ability to support budgetary aspects of work planning process, drawing and management of team budget.

 Finance -Financial planning and budgeting

 Ability to create and manage processes to achieve UNDP's long and short-term financial goals through planning, budgeting, forecasting, analyzing and reporting.

 Finance-Financial reporting and analysis

 Understands changes in regulatory, legal, and ethical frameworks and standards for financial reporting in the public sector. Ability to extract, evaluate financial data, derive relevant findings, and present them in a meaningful and coherent manner to facilitate effective decision making and performance monitoring.
 Understands the benefits of integrated reporting, including non-financial resources such as human, social, and intellectual capital, and environmental and governance performance

 Administration & Operations-Assets management

 Knowledge of policy & procedures on PP&E; ability to prepare financial statements on PP&E; maintain Asset Management Module in Quantum, Asset Dashboard; develop supporting tools for assets certification and further enhancements for AM module; design and run training programs, etc. on assets management and assets recording; run AP-AM interface; perform AP-AM-GL reconciliation; perform analytical review of AM reports and asset information to ensure completeness and accuracy of asset information.
Required Skills and Experience
Education:
 Fully Qualified Accountant, from an internationally accredited institute of accountancy or Full Completion of the UNDP Finance Training and Certification Programme (FTCP).
 Candidates with no professional accountancy qualifications, but with Bachelor's degree (major in finance/accounting) must complete UNDP Finance Training and Certification Programme (FTCP), if recruited.
 Candidate with no professional accountancy qualifications but with Secondary Education or Bachelor's degree and with relevant experience must successfully undertake UNDP Accountancy and Finance Test (AFT) before shortlisting and must complete the UNDP Finance Training and Certification Programme (FTCP), if recruited.
Experience:
 Minimum 7 years (with Secondary education) or 4 years (with Bachelor's degree ) of relevant experience in administrative, accounting/finance, or other substantive area is required.
Languages:
 Fluency in English and Romanian is required.
 Knowledge of one or more minority languages relevant for Moldova, including Russian, Romani, Gagauzian, Bulgarian, Ukrainian and sign language, is an asset.
Desired skills:
 Proven experience in a similar position in UN Agencies will be an asset.
 Experience in development assistance or related work for a development organization, consulting company, or NGO is an asset.
 Experience in the usage of computers and office software packages (MS Word, Excel, etc), advance knowledge of spreadsheet and database packages, experience in handling of web-based management systems will be an asset.
The following documents shall be required from the applicants:
 Personal CV or P11, indicating all past positions held and their main underlying functions, their durations (month/year), the qualifications, as well as the contact details (email and telephone number) of the Candidate, and at least three (3) the most recent professional references of previous supervisors. References may also include peers.
 A cover letter (maximum length: 1 page) indicating why the candidate considers him-/herself to be suitable for the position.
 Managers may ask (ad hoc) for any other materials relevant to pre-assessing the relevance of their experience, such as reports, presentations, publications, campaigns or other materials.
Disclaimer
Applicant information about UNDP rosters
Note: UNDP reserves the right to select one or more candidates from this vacancy announcement. We may also retain applications and consider candidates applying to this post for other similar positions with UNDP at the same grade level and with similar job description, experience and educational requirements.
Non-discrimination
UNDP has a zero-tolerance policy towards sexual exploitation and misconduct, sexual harassment, and abuse of authority. All selected candidates will, therefore, undergo rigorous reference and background checks, and will be expected to adhere to these standards and principles.
UNDP is an equal opportunity and inclusive employer that does not discriminate based on race, sex, gender identity, religion, nationality, ethnic origin, sexual orientation, disability, pregnancy, age, language, social origin or other status.