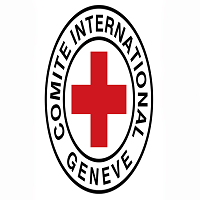 Please note that the ICRC is not a UN-system organization.
The International Committee of the Red Cross (ICRC) is an impartial, neutral and independent organization whose exclusively humanitarian mission is to protect the lives and dignity of victims of armed conflict and other situations of violence and to provide them with assistance.
The ICRC is mandated to work in countries affected by armed conflict or other situations of violence. The ICRC is present in over 80 countries and has some 19,000-field staff.
In 2014, the ICRC expanded its presence to Ukraine. There are more than 600 ICRC staff working in Kyiv, Dnipro, Poltava, Vinnytsia, Lviv, Donetsk, Luhansk, and Odesa.
The ICRC is looking for an enthusiastic and motivated person to fill the position of Field Officer for the Missing/Restoring Family Links (RFL) Unit in its sub-delegation in Donetsk.
Purpose:
The Restoring Family Links Field Officer supports the implementation and monitoring of ICRC restoring family links (RFL) activities.
Functional Responsibilities:
 Develops and maintains contacts with the families of missing and/or other enquirers: Understands their situation, needs and requests.
 Has an in-depth knowledge of the missing caseload, analyzes cased and proposes follow ups (cross departmental/integrated approach).
 Follows up RFL caseload, in particular opening and follow-up of tracing cases, transportation request and RCMs.
 In coordination with the Data Administrator Operator, provides regular update/analysis of the lists of Missing to his hierarchy.
 In case of public events, supports in preparations of all public events related to the Missing in close cooperation with the Communication Department.
 Ensures proper filing of the cases within the Protection department.
 Crosschecks the relevant individual information during the preparation of lists and interventions.
 In charge of media monitoring for missing related cases.
 Participates in field trips.
 Actively supports the other protection units if/when required
The tasks and responsibilities defined above are not exhaustive and can evolve depending on organizational needs.
POSITION REQUIREMENTS:
Education and professional qualifications
 University degree or relevant professional experience.
 Excellent command of English.
 Computer literacy.
 3 to 5 years in the field of social, political or economic sciences or similar.
 1
 2 years' experience with the ICRC or another humanitarian agency an asset.
Personal Competencies
 Genuine interest to work in humanitarian aid field.
 Very good analytical skills.
 Ability to demonstrate flexibility and take initiative.
 Ability to work under minor supervision.
 Strong sense of responsibility.
 Reliability and proactivity are a must.
 Strong interpersonal skills and customer service attitude.
 Strong sense of autonomy and responsibility.
 Good team player.
We offer a rewarding and enriching work in a humanitarian and international environment, and also:
 Initial training and on-boarding organized
 Opportunity to work and grow in an international working environment in humanitarian sector
 Good working condition and competitive salary with benefits
Social package and other benefits:
 Annual paid 20 working days' vacation
 Medical insurance for employees and family
 ICRC Institutional training
 Individual development covered by ICRC
 Foreign language courses
How to apply:
Please submit your CV in English, along with your motivation letter and salary expectations to the attention of the Human Resources Department.
Application deadline: 17 -05-2023
Only candidates meeting the above-mentioned criteria will be considered and contacted for tests and/or interviews. No inquiries by phone, please.
ICRC is Equal Opportunity Employer giving the highest priority to staff safety and security.