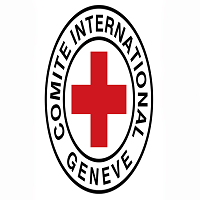 Please note that the ICRC is not a UN-system organization.
The International Committee of the Red Cross (ICRC) is an impartial, neutral and independent organization whose exclusively humanitarian mission is to protect the lives and dignity of victims of armed conflict and other situations of violence and to provide them with assistance.
The ICRC is mandated to work in countries affected by armed conflict or other situations of violence. The ICRC is present in over 80 countries and has some 19,000-field staff.
In 2014, the ICRC expanded its presence to Ukraine. There are more than 600 ICRC staff working in Kyiv, Dnipro, Poltava, Vinnytsia, Lviv, Donetsk, Luhansk, and Odesa.
The ICRC is looking for an enthusiastic and motivated person to fill the position of Community Contact Center Deputy Supervisor for Protection in Kyiv.
Purpose:
The ICRC uses the Community Contact Center (CCC), a call-based platform, as its main channel of managing feedback from communities affected by armed conflict.
The CCC Deputy Supervisor (Protection) is expected to support the CCC in the improvement of its current practices by developing and implementing internal mechanisms to ensure that feedback from communities is addressed adequately and in a timely manner.
He/she will serve as the point in managing feedback related to communities' concerns about the impact of the conflict on civilians and their properties, as well as the treatment and conditions of the wounded and sick, healthcare workers, and detainees including prisoners of war. As such, he/she is expected to enhance information flow between the Protection department and the CCC team to ensure that CCC operators are well-informed, updated and well-equipped with the tools to be able to handle calls and all sort of relevant requests.
To do this, he/she must be able to fully understand the work of ICRC's Protection department and to establish and maintain good relations with the department's focal point to be updated regularly about their activities and similarly to transmit feedback/concerns shared by callers through the CCC. He/she also works closely with the protection department to co-produce the deliverables required (i.e. workflows, standard operating procedures, training support to operators, etc.) and to assist in reducing the caseload of Protection concerns.
Functional general responsibilities:
 Collaborates with program focal points within the Protection team both at the delegation and field office levels to manage the relevant feedback meaningfully and systematically by researching required information, developing workflows and standard operating procedures, drafting speaking points, updating guidelines, and ensuring that all approved process flows are followed.
 Seeks the support of the Protection team focal points in addressing issues that require in-depth follow up and in resolving difficult or sensitive cases, and in ensuring that the necessary programmatic changes are implemented based on feedback received.
 Ensures that the CCC team is at all times up-to-date in relation to Protection programs by designing practical tools and by maintaining a systematic collection and storage of necessary information that enable CCC staff to operate fully and be responsive to all related inquiries
 Contributes to organizing and delivering capacity-building activities for CCC team such as meetings and orientation sessions on topics related to Protection, as well as field visits to sub-delegations
 Provides technical support to CCC operators through the mastery of data management tools used by the ICRC paying particular attention to ICRC's data protection policy/approaches
 Leads the analysis of Protection-related data extracted from the CCC and ensures that good practices and lessons learned are documented and shared with the relevant departments
 Assists the CCC Supervisor in managing the team of CCC Operators
Required Qualifications and Skills:
 Ukrainian citizenship.
 University degree relevant to the subject matter (e.g. management, law, humanitarian action, anthropology, gender studies, international relations & political science, etc.).
 Very good command of English.
 Proficiency in Microsoft tools including Word, Excel and the like
 Up to 6 years or more of overall professional experience, including experience in a similar field of activity such as protection, communication, hotlines, data or project management
 Ideally has experience in the management of protection cases and relevant case management tools.
 Available for visits to ICRC field offices as necessary
Social package and other benefits:
 Official employment according to Ukrainian labour law.
 Annual paid 20 working days' vacation.
 Medical insurance for employees and family.
 ICRC Institutional training.
 Individual development covered by ICRC.
 foreign language courses.
 Convenient office location in the city centre.
Starting date: ASAP
How to apply:
Please submit your CV, along with your motivation letter in English and salary expectations to the attention of the Human Resources Department.
Application deadline: 10/05/2023
Only candidates meeting the above-mentioned criteria will be considered and contacted for tests and/or interviews. No inquiries by phone, please.
ICRC is Equal Opportunity Employer giving the highest priority to staff safety and security.