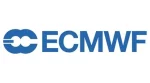 Closing date: Monday, 10 April 2023
About ECMWF
ECMWF is the European Centre for Medium-Range Weather Forecasts. It is an intergovernmental organisation created in 1975 by a group of European nations and is today supported by 34 Member and Co-operating States, mostly in Europe. The Centre's mission is to serve and support its Member and Co-operating States and the wider community by developing and providing world-leading global numerical weather prediction. ECMWF functions as a 24/7 research and operational centre with a focus on medium and long-range predictions and holds one of the largest meteorological archives in the world. The success of its activities relies primarily on the talent of its scientists, strong partnerships with its Member and Co-operating States and the international community, some of the most powerful supercomputers in the world, and the use of innovative technologies such as machine learning across its operations.
Over the years, ECMWF has also developed a strong partnership with the European Union, and for the past seven years has been an entrusted entity for the implementation and operation of the Climate Change and the Atmosphere Monitoring Services of the EU's Copernicus component of its Space Programme, as well as a contributor to the Copernicus Emergency Management Service. The collaboration does not stop there and includes other areas of work, including High Performance Computing and the development of digital tools that enable ECMWF to extend its provision of data and products covering weather, climate, air quality, fire and flood prediction and monitoring.
ECMWF will be a major partner in the implementation of the Destination Earth (DestinE) initiative, together with ESA and EUMETSAT as partners. The objective of the European Commission DestinE initiative is to deploy several highly accurate thematic digital replicas of the Earth, called Digital Twins, to monitor and predict natural and human activities as well as their interactions, to develop and test scenarios that would enable more sustainable developments and support corresponding European policies for the Green Deal.
ECMWF has recently become a multi-site organisation, with its headquarters based since its creation in Reading, UK, its new data centre in Bologna, Italy, and new offices in Bonn, Germany.
It has also recently adopted a hybrid organisation model which allows its staff to mix both office working and teleworking. This generous and flexible model provides our staff with considerable flexibility to spend time outside or away from their duty station and decide how they wish to manage their professional working time at ECMWF. ECMWF is an organisation that values the whole being and both understands and values the need for flexibility in the way its staff work.
For additional details, see www.ecmwf.int.
Summary of the role
Reporting to the Head of Property Services and part of a small integrated team based at ECMWF's headquarters in Reading, the Facilities Officer will be responsible for supporting the Head of Section in the delivery of property management services. This is a hands-on role which involves the day-to-day running of the Centre's Health and Safety Management System, the manned security guarding contract and security systems, business continuity planning, building maintenance and other supporting duties as detailed in the next section.
The Facilities Officer also supports the activities undertaken by other team members in the Property Section when required, for example assisting with overseeing the catering and cleaning contracts in the UK, and the Facilities contract at the Centre's Data Centre in Italy.
The Facilities Officer will also assist with planning for and implementing the FM services at the Centre's eventual new Headquarters the UK, and new facility in Germany.
Main duties and key responsibilities
Health and Safety Management
 Manage the Centre's corporate H&S management systems in line with Managing for Health and Safety (HSE-HSG65), including updating health and safety records
 Coordinating the annual review of the Centre's Health and Safety Policy
 Induction of new starters on workplace and health & safety issues
 Organise annual Fire Risk Assessment and implement any control measures
 Assist with maintaining compliance of fire regulations, including system training, monitoring and maintenance
 Organise annual fire drills and refresher training for staff and security personnel
 Organise Fire Warden and First Aider courses and keeping training records up-to-date for all staff to ensure compliance with regulations
 Ensure the First Aid kits are kept in date and complete in line with regulations
 Maintain accurate and up-to-date health and safety signage
 Approve contractors' risk and method statements (RAMS)
 Undertake risk assessments for other activities and events, including display screen risk assessments
Security management
 Focal point for the day-to-day aspects of manned security guarding services
 Manage the security access system PC, update records and issue security passes
Building Maintenance
 Raise internal works requests and external procurement orders for planned and reactive building maintenance requirements
 Liaise with host states regarding their obligations concerning planned and reactive building and grounds maintenance requirements and minor new works requests
 Assist with the coordination of works by third party and directly employed contractors
 Assist third parties with undertaking insurance inspections and building valuations
Other duties
 Provide support for the Head of Section with planning for the Centre's new facilities in Germany and the UK
 Assist with the annual review of the Centre's Business Continuity Plan
 Provide support for the Office Manager and Facilities Management Officer
 Assist with management of outsourced catering and cleaning contracts.
 Respond to ad-hoc Property Section requests issued via emails or Service desk
 Assistance with hospitality and event planning and conference services requests
 Coordinate starter and leaver forms relevant for the Property Section
 Order and restock beverage supplies and maintain inventory
 Order stationery and office supplies and maintain inventory
What we are looking for
 Excellent interpersonal and communication skills
 Dedication and enthusiasm to work in a team
 Good analytical and problem-solving skills, with a proactive approach
 Attention to detail
 Self-motivated, and able to work with minimal supervision
 Ability to work efficiently and complete diverse tasks in a timely manner
Education
 Higher standard of education (EFQ Level 4)
 NEBOSH General H&S certificate or working towards this
Experience
 Strong facilities / property management background, allied to the duties and responsibilities stated previously
 A minimum of 3 years' experience of managing health and safety in the workplace
 Experience of using Enterprise Resource Planning (ERP) systems
 Experience of working in an international environment (desirable)
Knowledge and skills
 Good working knowledge of Microsoft Word, Excel, Outlook and Teams
 Working knowledge of UK and EU health and safety workplace regulations
 Candidates must be able to work effectively in English and interviews will be conducted in English
 A good knowledge of one of the Centre's other working languages (French or German) will be considered a strong asset
Other information
Grade remuneration The successful candidate will be recruited at the B4 grade, according to the scales of the Co-ordinated Organisations and the annual basic salary will be GBP 49,194.36 net of tax. ECMWF also offers a generous benefits package, including a flexible teleworking policy. The position is assigned to the employment category STF-PL as defined in the ECMWF Staff Regulations. Full details of salary scales and allowances available on the ECMWF website at www.ecmwf.int/en/about/jobs, including the ECMWF Staff Regulations and the terms and conditions of employment.
Starting date: As soon as possible
Length of contract: 4 years
Location: This position will be located at Reading, UK
Successful applicants and members of their family forming part of their households will be exempt from immigration restrictions.
Interviews by videoconference (via Teams ) are expected to take place during April/May 2023.
Who can apply
Applicants are invited to complete the online application form by clicking on the apply button.
At ECMWF, we consider an inclusive environment as key for our success. We are dedicated to ensuring a workplace that embraces diversity and provides equal opportunities for all, without distinction as to race, gender, age, marital status, social status, disability, sexual orientation, religion, personality, ethnicity and culture. We value the benefits derived from a diverse workforce and are committed to having staff that reflect the diversity of the countries that are part of our community, in an environment that nurtures equality and inclusion.
Applications are invited from nationals from ECMWF Member States and Co‑operating States, listed below: Austria, Belgium, Bulgaria, Croatia, Czech Republic, Denmark, Estonia, Finland, France, Georgia, Germany, Greece, Hungary, Iceland, Ireland, Israel, Italy, Latvia, Lithuania, Luxembourg, Montenegro, Morocco, the Netherlands, Norway, North Macedonia, Portugal, Romania, Serbia, Slovakia, Slovenia, Spain, Sweden, Switzerland, Turkey and the United Kingdom.
​​​​​​​In these exceptional times, we also welcome applications from Ukrainian nationals for this vacancy.