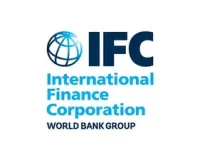 Closing date: Saturday, 10 June 2023
E T Consultant
Job #: req22858
Organization: IFC
Sector: Investment
Grade: EC1
Term Duration: 1 year 0 months
Recruitment Type: Local Recruitment
Location: Vienna,Austria
Required Language(s): English
Preferred Language(s): Closing Date: 6/11/2023 (MM/DD/YYYY) at 11:59pm UTC
Description
IFC—a member of the World Bank Group—is the largest global development institution focused on the private sector in emerging markets. We work in more than 100 countries, using our capital, expertise, and influence to create markets and opportunities in developing countries. In fiscal year 2022, IFC committed a record $32.8 billion to private companies and financial institutions in developing countries, leveraging the power of the private sector to end extreme poverty and boost shared prosperity as economies grapple with the impacts of global compounding crises. For more information, visit www.ifc.org.
MAS Europe cover investments in different manufacturing, agribusiness and services (including health, education, tourism, retail and property) sectors in the emerging European countries, which can account for as much as 80% of overall economic activity in these countries and play a critical role in providing goods and services to consumers, addressing core needs, creating jobs, contributing to government revenue and stimulating economic growth.
MAS Europe team is seeking to recruit a ET Consultant – Portfolio Analyst to support investment staff in the supervision and management of IFC's investment portfolio and business processing with focus on the Europe portfolio. This position is for 1 year to be based in Vienna, Austria and the incumbent will be an integral member of a team of Investment Officers (IOs) working under the oversight of the Portfolio Manager.
Duties and Responsibilities:
 Provide analytical support to Portfolio Manager (PM) in evaluating risk and recommending active portfolio management actions. Analyze trends and discuss quarterly changes in portfolio profitability metrics and returns (Cash Income, Controllable Cash Income, RAROC, IRR etc.), risk ratings and portfolio quality;
 Lead all aspects of portfolio compliance activities including timely completion of risk ratings, quarterly monitoring and other supervision reports, loss reserves and valuation exercises, and ensure consistently high level of performance in portfolio compliance scorecard;
 Track progress with equity sales plan, dividends received, capital gains and portfolio returns;
 Monitor the collection of income and fees from loan portfolio clients. Inform PM and Investment Officers (IOs) of arrears. Follow up with IOs on outstanding payments and analyze impact to NPLs and profitability;
 Prepare quarterly portfolio reports, review such reports for accuracy and consistency in reporting. Analyze and interpret portfolio reports to prepare summary of portfolio performance for discussion at quarterly portfolio meetings;
 Support quarterly portfolio meetings by scheduling meetings, compiling materials, identifying areas of risk and concern, and benchmarking performance for the division;
 Assist in development impact evaluation, environmental management and insurance tracking, which entails following up with the relevant units for delinquent reviews, sending reminders to IOs on expiring reports, and coordinating with IOs for actions that need to be taken to address deficiencies;
 Address ad-hoc information requests from regional and senior management teams, and coordinate portfolio evaluation and impact exercises like stress tests related to external shocks and developments;
 Maintain the MAS Europe pipelines for internal division and corporate level reporting purposes;
 Other tasks and activities related to portfolio management, business development and Upstream that may be assigned from time to time.
Selection Criteria
 Bachelor's degree in business, finance, accounting or equivalent field is required with a minimum of 3 years relevant work experience.
 Excellent knowledge of Word, Excel, PowerPoint and aptitude to learn new systems and databases is a must.
 Strong report building skills with the ability to convert raw data into business insights.
 Strong numerical, analytical and conceptual skills encompassing finance and the associated areas of investment and portfolio management.
 Excellent written, verbal communication and presentation skills plus fluency in English is a must. Ability to speak a second language is a plus.
 Ability to think independently, analyze problems and identify appropriate solutions is a must.
 Excellent organizational, administrative and time management skills with proven ability to work efficiently in parallel on multiple fronts under time constraints.
 Strong interpersonal skills and the ability to work with stakeholders at all levels (inside and outside IFC) with demonstrated teamwork and client service orientation is a must.
 Knowledge of the Europe region and regional business practices is a plus.
 Knowledge of IFC's portfolio procedures and processes, or strong previous relevant experience is a plus.
World Bank Group Core Competencies
We are proud to be an equal opportunity and inclusive employer with a dedicated and committed workforce, and do not discriminate based on gender, gender identity, religion, race, ethnicity, sexual orientation, or disability.
Learn more about working at the World Bank and IFC, including our values and inspiring stories.
Note: The selected candidate will be offered a one-year appointment, renewable for an additional one year, at the discretion of the World Bank Group, and subject to a lifetime maximum ET Appointment of two years. If an ET appointment ends before a full year, it is considered as a full year toward the lifetime maximum. Former and current ET staff who have completed all or any portion of their second-year ET appointment are not eligible for future ET appointments.