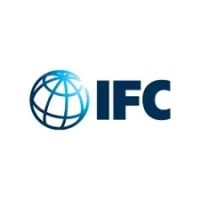 Closing date: Thursday, 1 June 2023
E T Consultant
Job #: req22852
Organization: IFC
Sector: Financial Sector
Grade: EC2
Term Duration: 1 year 0 months
Recruitment Type: Local Recruitment
Location: Karachi,Pakistan
Required Language(s): English, Urdu
Preferred Language(s): Closing Date: 6/2/2023 (MM/DD/YYYY) at 11:59pm UTC
Description
IFC—a member of the World Bank Group—is the largest global development institution focused on the private sector in emerging markets. We work in more than 100 countries, using our capital, expertise, and influence to create markets and opportunities in developing countries. In fiscal year 2022, IFC committed a record $32.8 billion to private companies and financial institutions in developing countries, leveraging the power of the private sector to end extreme poverty and boost shared prosperity as economies grapple with the impacts of global compounding crises. For more information, visit www.ifc.org .
The Trade and Supply Chain Department is one of the industry groups at IFC, with both investment and advisory services delivered to IFC's clients through IFC's global network. IFC's priorities in Trade are: (i) grow investment and advisory solutions in all regions it operates in, while achieving strong profitability and development impact (ii) build new and nurture existing client relationships to make IFC the preferred partner for key clients (iii) manage portfolio of assets for strong profitability and impact; (iv) support local companies, while improving transparency and corporate governance; (v) catalyze foreign investment, including mobilizing B loans, parallel loans, and other forms of capital mobilization; (vi) introduce and develop new financial solutions, products and platforms; (vii) build long-term partnerships with strong regional players; (viii) develop client, sector and country-level solutions through interventions that can be scaled and replicated; and (ix) be a thought leader and innovator of products and client solutions globally.
Global trade is an engine of growth that creates jobs, reduces poverty, and increases economic opportunities. It is a key driver of integration and opportunities for local enterprises in emerging markets and developing countries. Financing trade is fundamental to the movement of goods at all stages of the supply chain and can have a strong development impact in developing countries. IFC's trade finance programs offer guarantees, risk-sharing facilities, loans, and other structured products to support trade in emerging markets. Through these various products, IFC has supported more than 400 financial institutions and thousands of underlying companies in more than 100 countries across all regions of the globe. To date, IFC's Trade and Supply Chain Finance has supported over $200 billion in global trade, all of which is directly linked to the movement of specific goods across emerging market borders.
IFC is seeking an Extended Term Consultant (ETC) to cover IFC trade activities globally with a focus on Pakistan based in Karachi. The ETC will be responsible for executing deals under GTFP by connecting local banks with global trade finance markets. The ETC will report to the Regional Lead, Trade and Supply Chain Finance and will be a member of the Global Trade team which has its staff based in Washington DC and across IFC regions. For onboarding, the ETC will spend the first three months in Cairo for training.
Duties and Accountabilities:
The ETC is expected to:
 Take a lead role in monitoring the Issuing Banks exposures/limits to ensure that committed transactions are consistent with all corporate guidelines, including the trade operational guidelines.
 Establish and maintain effective relationships with senior level clients and representatives of financial institutions (especially correspondent banks) and stay abreast of market development to manage risks taken in the portfolio.
 Apply a thorough knowledge of trade finance, financial markets, emerging markets, and mobilization as well as sector and country risks and how to manage those risks.
 Work closely with the Regional Lead to identify trade transactions opportunities and develop new trade finance projects in the country.
 Contribute to business development, regional coordination, and processing of all aspects of trade finance projects from origination, due diligence, structuring, negotiations, approval process, documentation execution, and management of portfolio by collaborating with FIG regional colleagues.
 Contribute to trade appraisals by analyzing the potential banks' trade finance operations, trade finance track record, risk control framework, trade booking systems, processes and procedures, skill sets of trade processing staff, and identify any advisory needs.
 Execute daily trade finance transactions with GTFP Issuing Banks in the country by connecting GTFP Confirming Banks globally. Work closely with Trade Operations Team in Istanbul and ensure to book transactions as committed with GTFP Issuing Banks and Confirming Banks.
Selection Criteria
 Minimum 4-8 years of experience in trade finance with a local/international commercial bank or international organization.
 Advanced degree or equivalent professional qualification in Business Administration, Finance, Economics or the related field is required.
 Excellent knowledge of commercial banking products and services, experience in correspondent banking relationships and international trade and good knowledge of the relevant products.
 Strong financial and credit skills along with analytical ability.
 Strong teamwork, organizational, negotiation, and marketing skills.
 Strong interpersonal skills, ability to interact effectively with clients and colleagues from various cultural backgrounds; and
 Ability to interact directly and independently with management of potential clients.
World Bank Group Core Competencies
We are proud to be an equal opportunity and inclusive employer with a dedicated and committed workforce, and do not discriminate based on gender, gender identity, religion, race, ethnicity, sexual orientation, or disability.
Learn more about working at the World Bank and IFC, including our values and inspiring stories.
Note: The selected candidate will be offered a one-year appointment, renewable for an additional one year, at the discretion of the World Bank Group, and subject to a lifetime maximum ET Appointment of two years. If an ET appointment ends before a full year, it is considered as a full year toward the lifetime maximum. Former and current ET staff who have completed all or any portion of their second-year ET appointment are not eligible for future ET appointments.