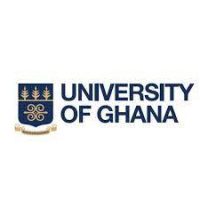 Company: University of Ghana
Location: Ghana
State: Jobs in Accra
Job type: 

Full-Time

Job category: Administrative/Secretarial Jobs in Ghana
Job Description
The University of Ghana hereby, invites applications from suitably qualified persons for the position of Director, Sports Directorate, to take effect from 1st August 2024.
POSITION: Director, Sports Directorate
REPORTING TO: The Registrar, University of Ghana
JOB ROLE
The successful applicant will have oversight responsibility of the following:
• Ensure the development of sports and related activities.
• The organisation of sporting events.
• Liaise with external sports organisations.
• Oversee the management of the Sports Directorate.
• Advise the Academic Board on matters relating to the award of academic credit for students' participation in sports.
• Organise sports clinics for members of the University.
• Represent the University on external sporting bodies.
• Prepare University teams for sporting events.
• The discharge of any other assignments that the Registrar may deem necessary.
SKILLS AND ABILITIES
• Administrative and supervisory skills
• Strategic leadership
• Communication and interpersonal skills
• High proactive attitude and a good team player
• Good analytical skills
• Innovative, resourceful and reliable
• Experience in event planning and management
• Experience in facility and budget management
Qualification Required & Experience
The successful candidate must:
• Have a post graduate qualification in relevant areas of Sports Management/Administration, Education or other relevant field disciplines.
• Have at least 10 years of relevant post-qualification work experience.
• Have considerable strategic, interpersonal, managerial and collegial skills and should be able to function within the higher education sector.
• Have high-level analytical skills, business sense as well as a deep understanding and appreciation of the strategic and operational issues and challenges in top-level management and administration.
• Be conversant with and have experience in sports development and sport for development.
• Be performance-driven and must be keen to achieve results.
TENURE
The person appointed Director, Sports Directorate shall hold office for a period of four years on terms and conditions recommended by the Appointments Board and is eligible for re-appointment for a further term of up to four years.
Location: Accra
Method Of Application
Applicants are required to submit the complete application pack addressed to the Registrar, University of Ghana, through
[email protected] (Electronic copy only). Hard copy applications will not be accepted.
The application pack should be submitted as a single PDF file and should contain the following:
• Completed application form for Senior Level Administrative Positions (UAB Form 1C) to be downloaded from the University's website at www.ug.edu.gh/hrodd/.
• An up-to-date Curriculum Vitae and copies of relevant academic and/or professional certificates.
• A statement of about 2,500 words (not more than five pages) indicating how one intends to use the period in office to address relevant issues that will ensure that the University achieves its mission and vision.
• The UG strategic plan can be downloaded at: http://www.ug.edu.gh/pad/publication/ug-strategic-plan.
• Further information about the University of Ghana may be found on the university website at www.ug.edu.gh.
Closing Date: 17 November, 2023