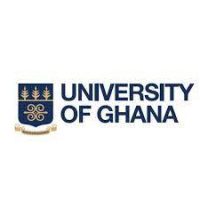 Company: University of Ghana
Location: Ghana
State: Jobs in Accra
Job type: 

Full-Time

Job category: Administrative/Secretarial Jobs in Ghana
Job Description
The University of Ghana hereby, invites applications from suitably qualified persons for appointment as
POSITION: Assistant Librarian-Research Data Management
JOB ROLE
• The job role of the Assistant Librarian – Research Data Management requires operational support for the achievement of the objectives and strategic plan of the University of Ghana Library System (UGLS).
This includes:
• Advising on research data management plans and providing research support activities to academic departments.
• Leading in the implementation of a research data service based on the needs of the university community.
• Leading in the development of policies and procedures for the management of research data.
• Advocating for open science, good practices, management and sharing of datasets.
• Promoting research data services to the university community.
• Providing reports with written information and numerical data.
• Use of relevant software/tools to engage students and faculty to improve research.
• Contribution to the profession through research and publishing.
• Contribution to the profession through extension activities.
• Performing the role of a subject librarian.
Qualification Required & Experience
The applicant must:
• possess a good first degree plus a research master's degree of at least a Master of Philosophy (MPhil) degree or equivalent in Librarianship, Information Studies, or related discipline, with a minimum of two (2) years relevant post-second-degree qualification work experience.
• The applicants must show evidence of chartered membership of any library professional association with not less than two years of membership.
Required knowledge, ability, and skills include:
• Proven experience in research data management and analysis
• Proficiency in data analysis tools and languages (eg python, R, SQL)
• Strong knowledge of data visualisation tools (eg Tableau, Power BI)
• Understanding of data privacy regulations and ethical considerations in data handling.
• Excellent communication and collaboration skills.
• Knowledge of MS Office Suite and other relevant software
• Detail-oriented with a strong analytical mindset.
• Ability to work independently and manage multiple projects.
• Knowledge of the research process and ability to conduct research.
• Ability to uphold and maintain the professional ethics of librarianship.
Location: Accra
Method Of Application 
Applicants are required to submit the complete application pack addressed to the Registrar, University of Ghana, through
[email protected] (Electronic copy). Hard-copy applications will not be accepted.
The application pack should be submitted as a single PDF file and should contain the following:
1. Completed application form for Senior Administrative and Professional employees (UAB Form 1B) to be downloaded from the University's website at: www.ug.edu.gh/hrodd;
2. An up-to-date Curriculum Vitae;
3. Copies of relevant educational and/or professional certificates; and,
4. Two reference letters, at least one of which should be from a Head of Unit in the University of Ghana, with whom the applicant has worked. The reference letters should, among others, include the following information
on the candidate:
a. Professional competence and work output
b. Leadership abilities and sense of responsibility
c. General Contribution to the work of the University
d. Interpersonal skills
e. Any other relevant information
Applications should reach:
Closing Date: 01 November, 2023
Only shortlisted applicants will be contacted to participate in the selection process.