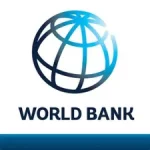 Closing date: Friday, 10 March 2023
Data Analyst
Start Date: March 27, 2023
Express Interest By: 3/10/2023
Duration: 75
Topics: Not Available
Business Function: Not Available
Skills: Not Available
Language Skills: Not Available
Assignment Location: United States
Institution: IBRD
VPU: Operations Policy & Country Services VP (OPS)
Contact Person: Shaela Rahman ([email protected])
Task Description: Background:
The Operations Policy and Country Services (OPCS) of the World Bank plays a pivotal role in achieving the World Bank Group's (WBG) mission. OPCS is at the center of the 'operations complex' and plays a critical role in supporting the Bank's leadership on all issues related to Bank operations. OPCS develops and oversees operational policies and procedures for country engagement products, lending operations, advisory services and analytical support, financial management, procurement, environmental and social safeguards, as well as development outcome risk and results. It also serves as a link between the operational units and the Board of Directors. OPCS provides advice and support to Bank management and staff as well as hands-on assistance to help teams apply the Bank's policies, processes, and risk management tools for our country clients.
This assignment is with the OPCS Results team (OPSRS) whose mandate is to strengthen results measurement and reporting of the Bank. This includes support to Bank leadership to report on results spearheaded by the Practice Groups and Regions, including through yearly Board updates on the WBG's Corporate Scorecards (CSC), and stewardship of the International Development Association Results Measurement System (IDA RMS). It coordinates the overall engagement with the Independent Evaluation Group (IEG) and works with task teams across the Bank to strengthen skills, guidance, and tools to enhance Monitoring and Evaluation (M&E) underpinning results reporting. It also spearheads WBG efforts towards greater 'outcome orientation' or focus on linking the Bank's work through the results chain to attainment of longer-term development goals in its countries of operation.
Scope of Work:
OPSRS is currently strengthening its capacity in data science and analytics to support different aspects of OPCS' work. One of these is to develop compelling narratives, grounded in evidence, showcasing Bank's results across priority areas like climate, education, jobs etc. OPSRS is currently developing a comprehensive results report which will provide the World Bank Group's own account of its most salient development results over the past decade. As the current Corporate Scorecards (CSCs) cycle comes to an end, this publication will aggregate results across the last two scorecard cycles (FY13-FY23) to show that the WBG is well-positioned to embrace an expanded mandate based on past success. It will not only highlight results of the past WBG Corporate Scorecards but will also be fully aligned with the new WBG Corporate Scorecards as it will be organized around outcomes that the WBG will measure in the future. It will highlight how as the Bank has scaled financing in key operational areas, its results have also kept pace, supporting millions and even billions of beneficiaries over time in critical development areas. It will also be aligned with the Evolution Roadmap through 2030 which will be discussed as a Development Committee paper at the Annual Meetings 2023.
The OPSRS team is seeking a Short-Term Consultant (STC) to support this key workstream, who will lead the work on defining an approach and conducting the data analytics and modeling that will form the basis for the results narrative outlined in the results report.
Responsibilities:
 Work with the Senior Operations Officer/Task Team Leader (TTL) as a core member of the Results Report team to:

 Conduct data collection and analysis related to improving the data architecture for measuring results in the Bank, particularly as pertains to the parameters of the Results Report.
 Seek inputs on relevant data sources from staff in OPCS and across the Bank, as well as IFC and MIGA.
 Work on a review of relevant indicators that may be used to assess the potential causal contributions of Bank interventions to intermediate- and higher-level development outcomes.
 Recommend options for a common methodology that can be applied across the different outcome areas/chapters of the report.
 Once an approach is developed in consultation with the TTL and the OPSRS data team, implement data collection and analysis in a transparent and replicable manner.
 If required, carry out the implementation of machine learning applications in natural language processing, including identification and extraction of relevant themes and issues from WBG documents according to a taxonomy-driven supervised learning approach.
 Other strategic tasks as discussed with the Senior Operations Officer, including conducting analysis on Region and Global Practice portfolios to identify strong results stories.
Qualifications:
This role requires strong research, collaboration, communication, and teamwork skills. Some of the required and desired qualifications are listed below:
 Required: Master's degree in the social sciences with a strong methodological foundation (Applied Mathematics, Statistics, Economics, Political Science, etc.) with at least three years of relevant professional experience.

 Desired: PhD candidate or advanced PhD student in the social sciences.

 Required: Strong expertise and experience in the use of qualitative research methods (data collection, analysis, validation, visualization).

 Desired: Experience with data mining, natural language processing, and other machine learning applications related to data collection and cleaning. Experience with Stata, R, or Python would be a plus.

 Required: Strong communication skills, specifically in the presentation of transparent and replicable analytical work.

 Desired: Familiarity with WBG systems, documentation, work streams, etc.

 Required: Results orientation, resourcefulness, and ability to overcome challenges.
Duration of assignment: The assignment will be for 75 days beginning March 27 through June 30, 2023, with possibility, based on performance, of continuation of work in the next fiscal year.
Reporting: The consultant will report to Shaela Rahman, Senior Operations Officer, OPSRS. The scope of work for this assignment may be modified as it is implemented based on an agreement between the consultant and the task manager.
Application: Interested candidates should send their CV and a brief statement of interest to Shaela Rahman at [email protected] and Ariya Hagh at [email protected] by March 10, 2023.