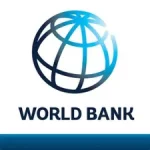 Closing date: Friday, 10 March 2023
Consultant-Peer Review Services – EIJ
Start Date: April 01, 2023
Express Interest By: 3/10/2023
Duration: 90
Topics: Not Available
Business Function: Not Available
Skills: Not Available
Language Skills: English
Assignment Location: United States
Institution: IBRD
VPU: Internal Justice System (IJS)
Contact Person: Yazid Al-Eryani ([email protected])
Task Description: Short-Term Consultant
Organization:World Bank Group Sector:Peer Review ServicesBusiness Job Title:Consultant Location:Washington, DCRequired Language(s):English
About the World Bank Group:
Established in 1944, the World Bank Group (WBG) is one of the world's largest sources of funding and knowledge for development solutions. The WBG consists of five specialized institutions: The International Bank for Reconstruction and Development (IBRD), the International Development Association (IDA), the International Finance Corporation (IFC), the Multilateral Investment Guarantee Agency (MIGA), and the International Centre for the Settlement of Investment Disputes (ICSID).
The WBG's twin goals are to eliminate extreme poverty by 2030 and to boost shared prosperity. For the diverse workforce of the WBG, integrity, ethical behavior and decision making, and adherence to corporate values are core to the success of these goals.
The WBG's core values are impact, integrity, respect, teamwork and innovation. The core values reflect what the WBG stands for, how staff treat each other, and how the WBG treats is partners and clients.
Peer Review Services (PRS) is one of the units of the WBG's Ethics and Internal Justice Services Vice Presidency (EIJ). PRS serves the mission of the WBG and its core values by providing a neutral venue for the review of employment-related grievances in strict adherence to due process, and its adherence to the high-level principles of independence, impartiality, objectivity and fairness under WBG Principles of Staff Employment and Staff Rule 9.03.
Under Staff Rule 9.03, any person employed by the WBG can file their employment-related grievances with the PRS Secretariat. Examples of such grievances include any managerial decision, action or inaction in relation to termination of employment or non-selection for an employment position. These grievances are reviewed by peers who are volunteer WBG staff members located in the WBG Headquarters in Washington, D.C. and in Country Offices.
These peers review staff's grievances in panels of three. Their reviews are evidence-based, confidential and independent. The role of a panel is to assess if the disputed employment measure was based on observable and demonstrable reasons, fair and not improperly motivated, and complied with WBG Staff Rules, policies and procedures. A panel's review usually involves hearing witnesses, but it can also be entirely in writing. During a hearing, each party can present to the panel his or her side of the story and ask questions of each other. The Panel can also ask questions of the parties and witnesses.
The panel then recommends to senior management how best to resolve the employment dispute. A peer review panel's recommendation can include financial compensation for the staff who filed a complaint with PRS.
The PRS Secretariat is an independent and impartial information resource for staff and panels whom it also assists in PRS proceedings, for example by bringing to panels' attention pertinent precedents, and in drafting various documents throughout the process.
Under WBG Staff Rule 9.07, the PRS Secretariat also provides administrative oversight and support to another EIJ resource called Performance Management Review (PMR). PMR is the second stage of a two-tier process which the WBG established in 2016 to expedite the review of disputes concerning performance evaluations and performance ratings, decisions to place a staff member on an Opportunity to Improve Performance Plans (OTI), and OTI Terms.
PMR is carried out by an impartial reviewer whose role is to facilitate the resolution of a staff member's concerns constructively and speedily.
In PMR, the neutral reviewer assesses if management acted within its discretion and followed proper procedure. PMR considers the documents submitted by each party, and it may include interviews with each of them and other staff members who may possess relevant information. The Reviewer can also request additional pertinent documents before submitting his or her findings to management.
In addition to the above, the PRS Secretariat delivers training and outreach to any participants in PRS proceedings and other stakeholders. It further cooperates with EIJ units and partners for training, outreach, and other joint initiatives.
Duties and Accountabilities:
Under the supervision of the PRS Executive Secretary or a designated Counsel, the successful candidate will assist in carrying the following duties: Following a thorough and detail-oriented review of filings and documentation supplied by the requesting staff member (complainant) and WBG management's response, the Consultant drafts:
 Legal briefs to prepare the pre-hearings and pre-written proceedings meetings with Peer Review Panel Members (Panels); these briefs need to be completed in time. To the briefs are attached timelines of the case history and PRS proceedings, which the Consultant is also responsible for preparing. The Consultant often has several cases and briefs to prepare in parallel over a definite period of time, and submit on time.
 Memoranda conveying to the parties the Panels' decisions on witnesses and additional documents.
 Complex and detailed reports to the Decision- Maker, detailing the facts and legal issues of the case; the arguments of each party; what transpired at the hearing including witness testimonies and additional documentary evidence received by the Panels regarding the case; the Panels' analysis, findings and conclusions on whether management complied with the Staff Rules and HR Policies, whether it acted fairly, in good faith and in accordance with due process in making the employment-related decision; in the event of any breach to the above obligations by management, the Consultant drafts the Panels' recommendations for financial compensation and other relief for the aggrieved staff member.
 Concise case dismissal memoranda detailing the facts and legal issues of the case; the arguments of each party; the basis upon which the Panels dismissed a case in accordance with Staff Rule 9.03 based on the untimeliness of the staff's filing with PRS or because the case falls outside of PRS jurisdiction, these memoranda require strong analytical and legal thinking abilities.
During hearings, the Consultant plays a co-lead or, in due course or as appropriate, a lead role in keeping the hearing in focus within the scope of the complainant's request for review, as well as in ensuring the fairness and impartiality of the hearing and all peer review proceedings in general; after the hearing, the Consultant will assist the Panels in deciding on the type and amount of relief to be recommended for the complainant to the decision-maker.
The Consultant will also draft recommendations to Senior Management concerning changes to HR Policies as the need arises.
The Consultant may also be asked to communicate in writing with parties and must do so consistently with tact, discretion, ad judgment, and in total neutrality. S/he may also be asked to communicate with Panel Members, as appropriate.
In time, the Consultant may be asked to meet with clients (complainants and management) for intakes or further consultations.
Other assignments, as needed or requested.
Selection Criteria:
 Master's Degree in Law. Qualifications in employment law or alternative dispute resolution are desirable.
 Admission to the Bar of at least one WBG member country.
 At least two years' pertinent work experience. Experience in employment law, or working in the conflict resolution system or internal justice services of an international organization, or an equivalent combination of experience and legal education/credentials, are desirable.
 Exceptional English legal drafting skills required.
 Demonstrated proficiency in presenting, summarizing, and writing fact-based observations and own thought process analytically, objectively, neutrally, and clearly.
 Capacity to make well-informed reasoned recommendations based on an accurate reading and, if applicable, interpretation of applicable Staff Rules, Tribunal jurisprudence, and HR Policies.
 Strong analytical and communications skills, outstanding attention to detail, ability to speak and write persuasively, and present ideas clearly and concisely.
 Ability to work under tight deadlines and respond to requests quickly, thoroughly, and accurately. Capacity to work on a high volume of cases, independently adjusting to priorities and delivering high-quality outputs within deadlines.
 Proven record of working independently and objectively, and keen awareness of strict confidentiality requirements involving personal and personnel data and generally all matters relating to PRS' work program.
 Excellent interpersonal skills and ability to collaborate with teams and across boundaries.
Values Competencies:
 Highest personal integrity with demonstrated ability to handle confidential matters in a discreet and respectful manner.
 Recognized integrity and judgment.
 Respect and compassion for individuals.
 Respect for the WBG, its mission, objectives and values.
 Commitment to diversity, equality and inclusion.
 Ability to maintain confidentiality and inspire trust.
 Ability to listen patiently and empathetically without forming hasty judgments.
 Sensitivity to WBG's distinctive demographic and cross-cultural contexts and influences, and ability to build effective work relations, with internal clients and colleagues.
Communication and Teamwork:
 Excellent interpersonal skills, including the ability to work effectively in a team/task force and with senior officials internally.
 Excellent communication (oral and written), facilitation and presentation skills; proven ability to clearly and concisely prepare, present and discuss findings and recommendations at a senior level and to produce complex and compelling briefs, fact-finding reports, non-legal presentations, etc.
 Strong interpersonal skills are required, including the ability to use active listening skills, focus interviews and to elicit critical information in a gentle and respectful manner from individuals feeling distressed.
Other competencies:
 Independence – Able to perform duties in an objective manner, with discretion towards sensitive or confidential information.
 Professional Maturity – Demonstrate the ability to understand the importance of how behaviors and emotions can impact others and the success of the project or work.
 Integrative Skills – Understand relevant cross-sectoral areas and how they are interrelated; able to undertake cross-sectoral work in lending and non-lending operations.
 Deliver Results for Clients – Achieves results and identifies mission-driven solutions for the client.
 Collaborate Within Teams and Across Boundaries – Initiates collaboration across boundaries and broadly across WBG and brings differing ideas to the forefront.
 Create, Apply, and Share Knowledge – Creates, applies, and shares knowledge from across and outside WBG to strengthen internal and/or external client solutions.
 Deliver Results for Clients: Adds value by constantly lookinga for a better way to get more impactful results; sets challenging stretch goals for oneself. Immerses oneself in client experiences and perspectives by asking probing questions to understand unmet needs. Demonstrates accountability for achieving results that have an impact. Identifies and proposes solutions to mitigate and manage risks.