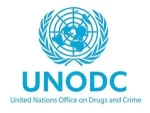 Closing date: Tuesday, 21 March 2023
Posting Title: Consultant
Department/Office: United Nations Office on Drugs and Crime
Duty Station: VIENNA
Posting Period: 09 March 2023 – 21 March 2023
Job Opening Number: 23-United Nations Office on Drugs and Crime-203062-Consultant
United Nations Core Values: Integrity, Professionalism, Respect for Diversity
Result of Service
 Legal research undertaken on relevant domestic and interregional legislations for programme implementation and in operability.
 MoU and inter-agency agreements drafted and reviewed on the establishment of PCU and ACCU in the implementing countries.
 Research on assigned specific thematic areas conducted related to the activities of CCP within the entry/exit points in the Eastern and Southern African regions.
 Attend in a legal advisory capacity, CCP workshops, meetings, training courses and private sector forums, with reporting of these events and legal terms of reference that may be needed to be taken into consideration to proceed with implementation, and to ensure that all local legal aspects pertaining to CCP activities are duly compiled with.
Work LocationTanzania
Expected duration1 April – 31 December 2023
Duties andResponsibilities
The consultant tasked with working together with the UNODC CCP team, in close coordination with the UNODC ROEA Regional Coordinator for CCP will work with the regional counterparts in order to deliver convening and facilitating meetings with national and private sector counterparts, and to undertake national and regional legal research towards drafting agreements and analytical reports related to the CCP implementation in the various regional countries. The assignment will be carried out under the overall guidance of the Representative, Regional Office for East Africa (ROEA) and under the direct supervision of the Regional Coordinator of the Container Control Programme. The Consultant will also liaise with other members of the CCP team responsible for the coordination of this work. More specifically, the Consultant will perform the following deliverable: Research and legal activities undertaken in Eastern and Southern Africa Region:
 Undertake legal research with reference to relevant domestic legislations for programme implementation in Eastern and Southern Africa countries.
 Drafting and reviewing of Memorandum of Understanding (MoU) and inter-agency agreements towards the establishment of PCU and ACCU in the implementing countries.
 Conduct in-depth research on assigned thematic and country specific areas, topics may include, but not be limited to, trafficking patterns in the region, containerized supply chain, transport corridors, drug trafficking, wildlife and forest crimes, trafficking of illicit goods through land / sea and road entry/exit points in the Eastern and Southern African regions, and all local / interregional legal aspects pertinent to same re stop and search / confiscation / holding of goods / shipments etc.
 Prepare draft donor programme reports, briefing materials and presentations based on local legislation that may have a direct impact on CCP implementation.
 Facilitate data collation related to seizure recording and patterns in the implementing regions on containerized supply chain interventions and airport, with an emphasis on how adaption of local and interregional legislation can / will impact these results.
Qualifications/special skillsAn advanced university degree (Master's degree or equivalent) in business administration, international relations, social science, law, political science, criminology or a related field is required. A first level university degree in similar fields in combination with two additional years of qualifying experience may be accepted in lieu of the advanced university degree. Two years' work experience in international relations or law, with two years of work experience related drafting agreements on maritime affairs and organized crime, experience in organization of seminars, training required.
 Excellent research, analytical and drafting skills is required
 Experience analysing and organising data / information desirable.
 Ability to synthesize and clearly summarize large amounts of information into clear concise reports are required.
 Ability to generate reports and presentations that include graphs, maps and tables are required.
 Knowledge / experience working with international organizations desirable.
LanguagesEnglish and French are the working languages of the United Nations Secretariat. For this post, fluency in oral and written English is required. Knowledge of another United Nations Language is an advantage.
No FeeTHE UNITED NATIONS DOES NOT CHARGE A FEE AT ANY STAGE OF THE RECRUITMENT PROCESS (APPLICATION, INTERVIEW MEETING, PROCESSING, OR TRAINING). THE UNITED NATIONS DOES NOT CONCERN ITSELF WITH INFORMATION ON APPLICANTS' BANK ACCOUNTS.