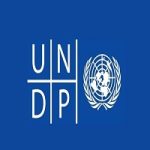 Closing date: Friday, 5 May 2023
Job Identification : 9541
Locations : Monrovia, Liberia
Posting Date : 04/28/2023, 06:36 AM
Apply Before : 05/06/2023, 03:59 AM
Job Schedule : Full time
Agency : UNDP
Grade : NPSA-9
Vacancy Type : National Personnel Service Agreement
Practice Area : Conflict Prevention, Peacebuilding and Responsive Institutions
Bureau : Regional Bureau for Africa
Contract Duration : 1 Year
Education & Work Experience : Master's Degree – 2 year(s) experience
Other Criteria : Bachelors Degree with 4 years of experience
Required Languages : English
Vacancy Timeline
2 Weeks
Job Description
Background
UNDP is committed to achieving workforce diversity in terms of gender, nationality and culture. Individuals from minority groups, indigenous groups and persons with disabilities are equally encouraged to apply. All applications will be treated with the strictest confidence.
UNDP does not tolerate sexual exploitation and abuse, any kind of harassment, including sexual harassment, and discrimination. All selected candidates will, therefore, undergo rigorous reference and background checks.
UNDP is committed to long-term, sustainable support to democratic governance, including support to key democratic institutions and processes. In line with its Governance Portfolio and Sustainable Development Goal 16 – Peace, Justice, and Strong Institutions, UNDP supports the National Elections Commission (NEC) in the implementation of its constitutional mandate to plan, manage and organize elections in compliance with the national legal framework, international standards, and best practices. UNDP Liberia Electoral Support Project (LESP) provide direct technical assistance to the NEC towards credible, transparent, peaceful, and inclusive 2023 electoral cycle and beyond.
The Communication department of the National Election Commission plays a vital role in ensuring transparency, inclusion, and credibility of elections, through the management and dissemination of electoral information and timely engagement with media and key electoral stakeholders. Despite significant efforts by the NEC to provide citizens with access to information, including the use of social media and regular press briefings, the observers to the 2017 General Elections noted significant shortcomings in NEC's communication efforts. In particular, ensuring that decisions of the NEC Board of Commissioners (BOC) are available to the public and the website is regularly updated, including all election-related document, is key to the functioning decision-making processes and transparency in public administration.
Based on observers' recommendations, lessons learnt, and recently conducted strategic review, and the need to further strengthening of NECs institutional capacity, in line with its Strategic framework 2018-2024, the Project supported the NEC in developing Communication strategy, policies and products, deliver training to the communication's staff as well as support the communication department on the daily basis. In spite of the consultancy and previous engagement by various partners, NEC continues facing further communication challenges.
Liberia Electoral Support Project (LESP) is therefore seeking a Communication Analyst to work with the NEC leadership and its Communication Department in support of effective implementation of communication strategy towards and beyond the 2023 General Elections.
Duties and Responsibilities
Under the guidance and the direct supervision of the Chief Technical Adviser (CTA), and in close cooperation with the NEC Chairperson, Deputy Executive Director, and the NEC Communication Unit, the incumbent will provide technical advice to the NEC in the following areas:
 Support the NEC to implement, manage, and monitor its Communication strategy(ies) and policy(ies), including specific strategies related to various stages of the electoral cycle;
 Support to the drafting of messages, press releases, and talking points on each component of the electoral calendar / process (for NEC overall and its Civic and Voter Education – CVE Department) drawing upon the research in the survey and global and regional and election messaging best practice, Social Behavior Science, amongst others;
 Provide weekly communication updates to the NEC Senior Leadership and UNDP CTA;
 Strengthen the capacity of the NEC to develop a regular and transparent communication mechanism with key stakeholder groups and strategic partners, including through trainings and capacity development activities;
 Support NEC in developing online communication strategies and ensure regular updates of the NEC website and social media sites;
 Support NEC as an electoral institution to identify communication goals that underscore effective electoral governance;
 In close collaboration with the UNDP Liberia Country Office and UNDP Joint Taskforce for Electoral Assistance, support the LESP to communicate effectively, enhance visibility of the Project and its partners, including through the regular updates, posts, and dedicated websites and social media accounts;
 Carry out other tasks as requested by the NEC Senior Leadership, Communication Section, and UNDP CTA in relation to the communication portfolio.
Institutional Arrangement
Communication Analyst works under the direct supervision of the UNDP Chief Technical Adviser to the Liberia Electoral Support Project (LESP) in line with the LESP Project document, and under overall strategic directions of the UNDP Deputy Resident Representative for Programmes.
Competencies:
Core Competencies
 Achieve Results: LEVEL 2: Scale up solutions and simplifies processes, balances speed and accuracy in doing work
 Think Innovatively: LEVEL 2: Offer new ideas/open to new approaches, demonstrate systemic/integrated thinking
 Learn Continuously: LEVEL 2: Go outside comfort zone, learn from others and support their learning
 Adapt with Agility: LEVEL 2: Adapt processes/approaches to new situations, involve others in change process
 Act with Determination: LEVEL 2: Able to persevere and deal with multiple sources of pressure simultaneously
 Engage and Partner: LEVEL 2: Is facilitator/integrator, bring people together, build/maintain coalitions/partnerships
 Enable Diversity and Inclusion: LEVEL 2: Facilitate conversations to bridge differences, considers in decision making
Technical Competencies
Communications
 Strong ability to communicate effectively, both orally and in writing. Ability to create and/or edit written content in English.
Media Relations
 Ability to develop media relations across all aspects of media work including relationships with media and preparing media materials such as message
Co-creation:
 Ability to design and facilitate a process that enables a diverse group of stakeholders to solve a common problem, develop a practice, or create knowledge together. Ability to embrace diversity, work with a diverse group of stakeholders understand their interests, perspectives and views and tap into to them as a source for creativity. Ability to facilitate processes and create conditions that are open for diverse inputs, stimulate collaboration and sharing.
Analytical skills
 Excellent analytical skills; knowledge of conflict sensitive analysis and reporting; ability to extract and analyze data and situations to form meaningful insights for response development and decision-making.
Creative direction and graphic design
 Ability to creatively communicate concepts in an engaging and simple way. Ability to communicate visually and create appealing graphic products.
Required Skills and Experience
Education:
 Master's Degree or Bachelor's Degree in Communication, Media Studies, Social Sciences or related field.
Experience:
 Minimum of two (2) years of relevant experience with a Master's Degree or minimum of four (4) years of relevant experience with a Bachelor's degree– media / communication / spokesperson / public or external relations, preferably in the election context;
 Experience in development of communication strategies is required;
 Experience with drafting press releases, statements, social media posts and similar is required;
 Knowledge / training and/or experience with graphic designing, notably Microsoft and Adobe tools and In-Design will be a distinct advantage;
 Experience with social media and website management is an asset;
 Comparative experience in election administration, knowledge of electoral processes and stakeholders will be an advantage;
 Experience in providing direct technical assistance to the Electoral Management Bodies is an asset;
 Experience in capacity-building and institutional strengthening, mentoring or coaching experience is an asset;
 Experience working with the UN, its agency, or an international organization supporting elections is an asset.
Language requirement
 Excellent written and spoken in English.
Professional Certificate
 Certification and experience in graphic design will be an asset.