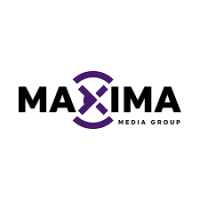 Job Description:
We are currently seeking a skilled and motivated Business Development Officer to join our team.
The ideal candidate will play a pivotal role in driving our business growth and expanding our market presence in the media industry in Accra, Ghana. As a Business Development Officer, you will be responsible for identifying new business opportunities, building strong relationships with potential clients, and devising strategies to achieve revenue targets.
Job category :

Marketing, communication

Sales

Industries :

Marketing, communication, media

Employment type :
Region :
City :
Mile 7/Achimota, Accra
Experience level :
Educational level :
Spoken language :
Responsibilities:
Conduct market research to identify potential clients and new market opportunities.
Develop and implement effective business development strategies to drive company growth.
 Build and maintain strong relationships with existing and potential clients.
Generate leads and follow up on business inquiries to convert prospects into clients.
 Collaborate with the marketing team to create compelling proposals and pitch presentations.
Negotiate and finalize contracts, terms, and agreements with clients.
Monitor industry trends, competitor activities, and customer feedback to identify business improvement opportunities.
Attend industry events, conferences, and networking functions to promote the company's services and brand.
Provide regular reports on business development activities, sales progress, and revenue forecasts to management.
Required profile for job ad : Business Development Officer
Requirements:
Bachelor's degree in Business Administration, Marketing, or a related field.
Proven experience as a Business Development Officer or similar role for 3-5 years.
A solid understanding of the media landscape in Ghana and the ability to identify key players and potential clients.
Strong business acumen and strategic thinking skills.
Excellent communication, negotiation, and presentation abilities.
 Demonstrated ability to meet and exceed sales targets.
A proactive and result-oriented approach to work.
Ability to work independently and as part of a team in a fast-paced and dynamic environment.
Proficiency in MS Office Suite, especially Power-Point.