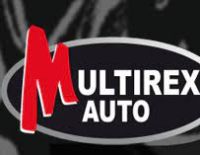 Company: Multirex Industries
Category: Others
Job Description
• Managing, evaluating and reporting on warehouse productivity.
• Tracking and coordinating the receipt, storage, and timely delivery of goods and materials.
• Ordering supplies and maintaining suitable inventory levels.
• Checking orders, bills, items received, inventory, and deliveries for accuracy.
• Maintaining records, reporting relevant information, and preparing any necessary documentation.
• Ensuring basic maintenance standards and compliance with health and safety regulations.
• Performing a daily inspection of the warehouse grounds.
• Coordinating and maintaining fleets and equipment.
• Communicating and coordinating with other departments and customers.
Qualification Required & Experience
• Previous experience as a warehouse supervisor or a similar management position.
• Strong working knowledge of warehouse operations and management.
• Time management skills and the ability to delegate.
• Excellent leadership and organizational skills.
• Strong communication and interpersonal skills.
• Proficiency in Microsoft Office and data entry software.
• Problem-solving skills.
• HND or higher
Location: North Legon, Accra
Method Of Application
All C.V. 's should be sent via:
[email protected] indicating the position as the subject of the e- mail.
Closing Date: 30 November, 2023