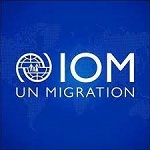 Vacancy Notice
Open to Internal and External Candidates
Position Title:
Medical Data Entry Project Assistant
Duty Station:
Ciudad de Guatemala, Guatemala
Classification:
General Service Staff, Grade G5
Type of Appointment:
One Year Fixed Term
Estimated Start Date:
As soon as possible
Closing Date : February 21, 2023
Reference Code : VN2023/001GT
Established in 1951, IOM is a Related Organization of the United Nations, and as the leading UN agency in the field of migration, works closely with governmental, intergovernmental and non-governmental partners. IOM is dedicated to promoting humane and orderly migration for the benefit of all. It does so by providing services and advice to governments andmigrants.
IOM is committed to a diverse and inclusive environment. Internal and external candidates are eligible to apply to this vacancy. For the purpose of the vacancy, internal candidates are considered as first-tier candidates.
Context:
Under the overall supervision of the Chief of Mission, Migration Health Coordinator and the direct supervision of the Medical Data Reports Coordinator the incumbent will be based in San Salvador and will have the following duties to support the required routine tasks in connection with the health assessment and pre-departure medical procedures to ensure that identified refugees are medically fit to migrate in accordance with the medical/health requirements of the United States of America.
Core Functions / Responsibilities:
Assign medical services and organize medical schedule appointments with thePanelSites for USRAP cases.
Assist the Migration Health Coordinator by flagging the cases with medical conditionsfrom MIMOSA before the pre-departure medical procedures.
Track all refugees undergoing Tuberculosis screening (sputum smears and cultures)and Tuberculosis treatment. This includes tracking the follow up sputum examination,chest X-ray and follow up physician examination.
Undertake quality checks of all completed medical files in MiMOSA IAP from non-IOMPanel Physicians and flag the QC issues to Medical Data ReportsCoordinator.
Provide assistance to Panel Sites for any issues with the MIMOSA system..
Review systematically the Vaccination Report, validate in coordination with theclinicthe doses administered and flag any issues to direct supervisor.
Ensure that every follow up action requested by the Migration Health Coordinator andMedical Data Report Coordinator is carried out in a timely manner
Manage the inventory of antiparasite presumptive treatment needed for PreEmbarkation Check and Vaccine Inventory in IOM Med Stock system.
Develop tracking mechanisms and Reports for various cases and case scenarios inMiMOSA and Excel
Assist in the communication process between Panel sites, specialists, laboratories and RSCrelated to medical examination, pre departure specialist evaluation and pre embarkationchecks.
Provide Medical Data Report Coordinator statistics regularly and as required.
Provide timely input to the supervisor for updating the SOPs.
Ensure security, order, and confidentiality of all interactions as part of the collaborativerelationship with applicants, partners and health professionals.
Schedule the Pre-Embarkation Check in coordination with Operations staff and theclinics and provide support as required for the good development of the activity.
Any other tasks assigned by supervisors.
Required Qualifications and Experience
Education and Experience
University degree in statistics, business administration/management, economics, or arelated field from an accredited academic institution with four years of work experience,
OR
Completed secondary education with five years of relevant working experience.
At least 4-6 years of relevant experience (please see above) such as office/businessadministration, customer service, record keeping, compliance, monitoring andevaluation, clerical duties, etc.
Experience in creating and maintaining computer and paper files;
Experience working in a multi-cultural setting.
Skills
Thorough knowledge of English and Spanish
Strong interpersonal and communication skills;
Attention to detail and ability to organize;
Self-motivated, objective driven and able to use own initiative and work with minimumsupervision;
Computer/software literate with good knowledge in Microsoft Office and AdobeAcrobat;
Languages
Fluency in Spanish and English (oral and written)
Required Competencies
Values
Inclusion and respect for diversity respects and promotes individual and culturaldifferences; encourages diversity and inclusion whereverpossible.
Integrity and transparency: maintain high ethical standards and acts in a mannerconsistent with organizational principles/rules and standards ofconduct.
Professionalism: demonstrates ability to work in a composed, competent andcommitted manner and exercises careful judgment in meeting day-to-daychallenges.
How to apply
HOW TO APPLY:
External Candidates that comply with the profile will need to send the Resume and a letter of interest to [email protected] by February 21, 2023 at the latest, referring to this advertisement.
PORTANT:
Any offer made to the candidates in relation to this vacancy is subject to funding confirmation.
Appointment will be subject to certification that the candidate is medically fit for appointment, accreditation, any residency or visa requirements, and security clearances.
KEEP IN MIND:
The motivation/cover letter should be a maximum of 1 page long and in English. Itshould state the position(s) you are applying for
The CV should be a maximum of 2 pages long and inEnglish.
Only the applications that comply with the required profile will be taken intoconsideration.
Those applications received after the due date or the ones that don't include the name ofthe position, will not be considered.
This vacancy is open for local staff or international staff with legal permit to work in theCountry.
The attachment shouldn't weight over 2 MB.