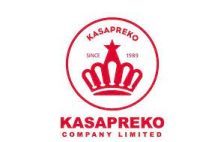 Company: Kasapreko Company Limited
Location: Ghana
State: Jobs in Accra
Job type: 

Full-Time

Job category: Sales/Marketing Jobs in Ghana
Job Description
Overview
• The role of a Van Salesman (VSM) involves the selling and delivery of company products to new and exiting customers. This is to promote the product and analyze competitor behaviors.
• The responsibility would include taking purchase orders, reporting inventory on a daily, weekly and on monthly basis.
Duties
• Driver and sell all the products within the selected territory serving wholesale and retail outlets.
• Load ONLY Kasapreko products in the trucks allocated.
• Daily, weekly, and monthly stocks and inventory reporting (full and empties)
• Stock and sell FULL PORTOFOLIO
• Monthly account reconciliation with KCL Finance Team-fulls, empties etc.
• Compile the data on all the Wholesalers and retailers within the territory.
• Back-bar merchandising and visibility.
• Promotions, sampling, and product placements
• Become a BRAND AMBASSADOR for Kasapreko PLC
Qualification Required & Experience
• HND or Degree in marketing or any field.
• One year and above's experience as a salesperson.
• Basic Microsoft Skills for managing sales and inventory records
• Excellent customer service skills to build and maintain strong customer relationships.
Location: Accra
Method of Application
CLICK TO APPLY
Closing Date: 11 October, 2023