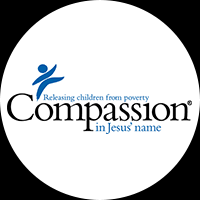 Job Description
This entry-level professional specialist exists to provide Compassion visitors with an opportunity to experience the work of Compassion in the field through meeting sponsored children and students, visiting Compassion-assisted projects, and meeting Compassion field staff all of which provide visitors with exposure and learning opportunities that will educate them about Compassion's response to poverty, influence their cross cultural perspective, and motivate them towards child advocacy. This specialist plays a supporting role in shared accountability between GME, GP and GPA to for successful tours and visits. This specialist helps coordinate with the partnership team, facilitating church partners and others to plan logistics, book accommodations, arranges transportation, translators, gift purchase, and schedule activities and child/family home visits, while ensuring effective alignment to Compassion's child protection policy and expectations. Through the shared accountability, trips will be well executed and evaluated. All must be accomplished with specific budget parameters. At this level the incumbent may still be learning and assisting with tours and visits and generally works under the guidance of her or his supervisor or a more experienced specialist or as a team member on larger projects.
Company: Compassion International
Location: Ghana
State: Jobs in Accra
Job type: 

Full-Time

Job category: NGO Jobs in Ghana
Responsibilities
Maintains a personal relationship with Jesus Christ. Is a consistent witness for Jesus Christ, maintains a courteous, Christ-like attitude in dealing with people within and outside of Compassion, and faithfully upholds Compassion's ministry in prayer.
Acts as an advocate for children. Understands and advances Christ's mandate to protect children. Raises awareness of the needs of children and takes active steps to help protect against neglect, abuse, and exploitation of children. Promotes the dignity, respect, positive treatment, potential of children in all circumstances. Encourages the involvement of others in helping children in need. Reports and appropriately supports responses to incidents of harm of children if they occur.
Assists in collaborating with marketing specialists to provide first-hand experience and exposure to Compassion's core ministry programs for vision trips, sponsors, and donors, ultimately to increase involvement and sponsorship of children.
Cooperates with partnership team and church partners to plan tours and visits for vision trips, sponsors, and donors. Provides feedback to Partnership Facilitators and Training teams for Partnership capacity/skill building to enhance the quality of tours and visits to the project.
Helps find and train translators to service tour groups as they interact with church partners, sponsored children, and other key stakeholders. Trains and arranges payment for these translators.
Uses discretion and independent judgment to guard Compassion's interests as well as the life and property of participants as best as possible. Relies on external resources to help enable travel security in the area.
Helps arrange logistics for marketing related groups including booking accommodations, arranging in-country transportation, and purchasing visit gifts.
Explains Compassion programs and trip outcomes, collaborating with stakeholders to ensure field exposure trip quality and effectiveness.
May provide expertise to other professionals and support staff in the tours discipline.
Faith
Has a personal relationship with Jesus Christ.
Culture
Accountable for supporting, upholding, and engaging in Compassion's core "Cultural Behaviors" in all internal and external communication and relationships.
Education
Bachelor's Degree Bachelor's Degree in related field.
Experience
N/A No experience is required beyond the minimum education requirement.
Licenses and Certifications
None
Equivalent education, training and/or certification may be substituted for experience and education shown above
Working Environment Office – Standard Office Environment Physical Demands Sitting, standing, and/or walking for up to 8 hours per day Travel Requirements May be required to travel up to 50% of normal schedule.
Method of Application
Closing Date : 28th September, 2023.