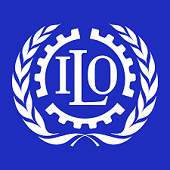 Project overview
Kenya Skills for Prosperity Project (KS4P) is a two and half year initiative financed by the Foreign, Commonwealth & Development Office (FCDO), and implemented by Leonard Cheshire (LC) in partnership with the International Labour Organization (ILO) Kenya and the Open University (OU).
The project is designed to tackle youth unemployment by improving equity, quality, relevance, and cost effectiveness of higher education (HE) and technical and vocational education and training (TVET) in Kenya. KS4P therefore aims to enhance skills development systems, policies, services and institutions and to create an enabling environment for young people, especially from the marginalized groups to access job opportunities in industries key to Kenya's national economic growth.
Over a period of 30 months, the ILO, within the consortium, will lead on providing evidence-based technical assistance to the Government of Kenya in the following areas of intervention:
Institutional capacity building of key TVET Agencies and other national skills development systems and structures, and strengthening of their linkages with industries,
Quality and relevant CBET implementation including technical assistance to targeted TVET institutions and support towards building the capacity of TVET teachers on effective pedagogical approaches as well as enhancing their continuous professional development
The desired outcomes are:

EQUITY: Improved equity in access to the provision of TVET and HE in the public sectors and improved progression to employment for marginalized groups.
QUALITY: Improved quality of learning outcomes from TVET and HE provision in the public sectors.
Improved RELEVANCE of TVET and HE to the skills set needed by industry in areas key to national economic development.
COST EFFECTIVENESS: Improved affordability of TVET and HE provision & a conducive environment for resourcing in areas key to national economic development.

The impact of KS4P is therefore to increase capacity for inclusive economic growth due to more productive and equitable skills sectors thus improving the employability, employment opportunities and the earning potential of beneficiaries and thereby contributing to poverty reduction in Kenya.
Rationale of the assignment
ILO in Partnership with TVET-CDACC and NITA developed e-learning CBET content that shall be uploaded on a wide range of digital learning platforms to increase access to online education. This is in response to COVID-19 reality where Open and Distance e-Learning (ODEL) has now taken root in addressing the challenges of face-to-face training. This will not only create opportunity for access to a larger number of people, but also cheaper in the long run and guarantees flexibility in learning by offering opportunity for those who may be in employment and unable to take time off work to upgrade their skills.
Nevertheless, even with the ODeL, the role of a trainer is still very vital and relevant. The trainers need to be re-equipped with digital pedagogies and didactics to be able to facilitate online education and assessments. Empirical study in Kenya shows that the capacity of many TVET trainers to deliver online education is still wanting. It is with this background that ILO plans to train 70 TVET trainers on digital and distance learning training methodologies (Pedagogies) to equip the trainers with relevant competencies to train the digital /online curricular.
The Assignment has therefore the following objectives namely: 1) To improve the capacity of TVET trainers to deliver online and digital training programs. 2) To strengthen the capacity of master trainers (70) who can then cascade the training through a Trainer of Trainer (ToT) model.
Scope of work
8. The consultant will be expected toconduct training and build the Capacity of 70 TVET trainers on digital learning pedagogies and didactics. The consultant is expected to achieve the following.
The workshop agenda should highlight interactive sessions.
Facilitate the workshop in English.
The consultant in consultation with Kenya School of TVET adapt a practice-oriented training program for the technical trainers of selected TVET institutions. The training curriculum should also cover the following areas of training:

Instructors' creation and maintaining of a welcoming learning environment where participants are held accountable to high behavioral and academic expectations while supporting one another to achieve the learning outcomes.
Instructors' preparation and internalization of their facilitation resources and before teaching.
Instructor's use of a variety of engagement strategies to shift the participation and think ratio of participants.
Instructor's monitoring of participant learning by gathering and reflecting on information; for instance, how to change their instruction modes to respond to what they observe.
Preparation of the training materials necessary for the achievement of the learning objectives.
Expected Deliverables
The following are expected deliverables for this consultancy**.**
Inception report detailing how the training will be conducted.
Learning Outcomes for each unit of competency (an outline).
Detailed content of all the modules covered.
Comprehensive training report.
Time frame
The consultant should ensure that the operations are carried out within 25 days from the date of signing of contract. The consultant is expected to complete the assignment by 30th of February 2023
Deliverable
Inception Report – 17th February, 2023
Training of 70 TVET Trainers on Digital content pedagogy – 20th February-3rd March 2023
Final Report submission- 10th March 2023
Payment Schedule
40% of the contract amount upon submission of an Inception Report.
60% of the contract amount upon training of 70 TVET Trainers from TVET institutions and presentation of the final Report submission
Desired competencies and Evaluation Criteria
The consultant should meet the following requirements
Proven experience in the training of Digital Pedagogy and Didactics.
Proven experience in development of digital learning content.
Proficient in ICT and have professional training in CBET approach.
The consultant/firm must be certified by Kenya School of TVET and or a Trainer of TVET trainers.
Prior experience in working with UN and other International/National NGOs will be an added advantage.
Evaluation criteria:
50 marks for – Technical proposal
5 Marks for – Academic qualifications from a recognized university in the related field, preferably in the education sector or technical sciences.
20 marks – for at least 7 years' proven experience in working with the education sector and a Trainer of TVET trainers.
20 marks – Good knowledge and understanding of the education sector in Kenya. Experience working with Kenya School of TVET is required.
5 marks for excellent training and facilitation skills, research, analytical, and report writing skills in English.
Only shortlisted Individuals shall be asked to provide referees and evidence of past work for similar assignments. Incomplete proposals shall not be evaluated.
Other special conditions are:
The Consultant shall sign a non-disclosure agreement with TVET Authority
The Consultant may be subjected to vetting by relevant authorities, if necessary.
Reporting and feedback
On the commencement of the assignment, the consultant (s) shall present an inception report to ILO National Project Coordinator on how he/she intends to execute the assignment. Upon approval, the consultant(s) shall immediately embark on the assignment.
How to apply
Interested and qualified candidates/firms should submit their applications which should include the following:
Curriculum Vitae of key resource persons with at least three (3) relevant referees;
Technical and Financial Proposal for implementing the assignment not more than seven (7) pages; and
Only qualified candidates send applications to; E-mail [email protected] to reach by 14th February 2023. Quoting "ILO/KS4P_Digiatal Content Pedagogy training" on the subject line.