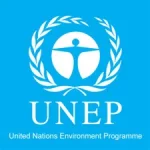 Closing date: Wednesday, 10 May 2023
Posting Title: TEEBAgriFood: Junior Consultant [Cancelled]
Department/Office: United Nations Environment Programme
Duty Station: NAIROBI
Posting Period: 02 May 2023 – 11 May 2023
Job Opening Number: 23-United Nations Environment Programme-208120-Consultant
United Nations Core Values: Integrity, Professionalism, Respect for Diversity
Sorry, this job opening is no longer available.
Result of Service1. Technical documents to inform TEEBAgriFood results dissemination and policy mainstreaming activities. 2. Effective TEEBAgriFood social media campaign and nationally tailored results dissemination. 3. Effective implementation of meetings and workshops with partners and stakeholders, following set timelines and obtaining expected results, integrating inputs and feedback from the UNEP TEEBAgriFood initiative team. 4. Improvement of capacity for Mexican agencies to collaborate to combat plastic pollution and conserve biodiversity in Mexico.
Work LocationMexico city
Expected duration6 months
Duties andResponsibilities
Organization Setting: The United Nations Environment Programme (UNEP) is the leading global environmental authority that sets the global environmental agenda, promotes the coherent implementation of the environmental dimension of sustainable development within the United Nations system and serves as an authoritative advocate for the global environment. Its mandate is to coordinate the development of environmental policy consensus by keeping the global environment under review and bringing emerging issues to the attention of governments and the international community for action. UNEP Ecosystems Division works with international and national partners, providing technical assistance and capacity development for the implementation of environmental policy, and strengthening the environmental management capacity of developing countries and countries with economies in transition. The Economics of Ecosystems and Biodiversity (TEEB) is a global initiative within UNEP focused on "making visible the values of nature". Its objective is to recognize, demonstrate and integrate the values of biodiversity and ecosystem services, in monetary and non-monetary terms, and to promote the integration of such values in the decision making of the key actors of the public and private sectors at all levels. TEEB provides evidence on the costs of a "Business-as-Usual" from: (i) an economic perspective, that is to say for the economy including the generation of jobs; (ii) a social perspective, to include wellbeing and human health; and (iii) an environmental approach, to ensure healthy ecosystems and their long-term benefits. Ecosystems, biodiversity and natural resources are the basis of agriculture. The agricultural sector provides important benefits such as food for humans and animals, fiber for industrial and artisanal production, materials for fuel, employment and cultural cohesion. However, it is the main driver of the degradation of ecosystems, the loss of biodiversity, health externalities and greenhouse gas emissions, among others. Many of these impacts, both positive and negative, are economically invisible and do not figure in public and private decision- making. TEEBAgriFood is designed to demonstrate that the economic environment in which agricultural producers operate is subject to negative and positive externalities that cause a lack of understanding of their dependence on natural capital. The initiative seeks to demonstrate that the entire agricultural value chain (production, processing, distribution, consumption and waste) not only has an impact on the environment, but also on socio-economic well-being, particularly of small producers, on public health and food security. The consultant will work for the Economics of Nature Unit in the Ecosystems Division to execute various work packages of the TEEB project, "Promoting biodiversity and sustainability in the agriculture and food sector through economic valuation" funded by the European Commission (henceforth 'TEEBAgriFood project'). The objective of this assignment is to support the social media campaign and policy mainstreaming of the TEEBAgriFood project in Mexico. The assignment also supports the planning and implementation of activities aimed at mainstreaming policy recommendations into decision making. In addition, the United Nations System has established a Cooperation Framework with the Government of Mexico for the 2020-2025 period where one of the areas of cooperation is related to Green Economy and Climate Change. In this extent, the UNEP Mexico Office acts a co-leader in the Result Group on "Green Economy and Climate Change" composed by 11 UN Agencies and Programmes. UNEP Mexico collaborates with the Mexican Government and other national stakeholders in areas ranging from climate change, resources efficiency, environmental governance, to projects on ecosystems and biodiversity conservation, sustainable use of chemicals and plastic pollution, and supports the country in its transition to a low carbon and green economy. The consultant will work with UNEP Mexico to support the implementation of this Cooperation Framework in Mexico by mainstreaming and promoting the areas of biodiversity conservation and plastic pollution into the inter-agencies projects and initiatives. The consultant shall be under the overall supervision of the Head of the Economics of Nature Unit. Deliverables related to the UN Cooperation Framework in Mexico will be reviewed and approved by UNEP's Representative Office in Mexico. Duties and Responsibilities: The consultant will be located in the premises of UNEP´s Representative Office in Mexico City and will work for six (6) months with the responsibilities described below. Responsibilities of the consultant will include, but are not limited to: 1. Conduct research and analysis of academic literature, government reports, and news media related to TEEBAgriFood globally and TEEBAgriFood Mexico, such as: sustainable agriculture, environmental governance, sustainable development and biodiversity conservation policy. 2. In collaboration with the TEEBAgriFood Communications Consultant, produce summaries and synopses (articles, videos, infographics, tweets, etc.) of own research and TEEBAgriFood consortia research to assist in both policy mainstreaming and general communication of TEEBAgriFood project outputs and outcomes for publication on various social networking platforms and the TEEB Mexico webpage. 3. Plan, lead, and supervise national workshops to disseminate Mexico TEEBAgriFood messages and recommendations to Mexican stakeholders. Prepare meeting invitations and meeting reports. 4. Contribute to the preparation for and then participate in steering committee and technical committee meetings and activities related to the TEEBAgriFood initiative in Mexico. Prepare meeting invitations, notes, briefings, and internal minutes as required. 5. Provide planning and reporting support for the implementation of the TEEBAgriFood initiative in Mexico, working closely with UNEP offices in Mexico, Nairobi and Geneva. Review agreements and track progress for the projects' effective and timely implementation; Assist and advise programme/project managers in the elaboration of resource requirements for project budget submissions and revisions, based on funds availability. 6. Support other activities relevant to TEEBAgriFood globally, and to the UNEP Economics of Nature Unit. 7. Conduct research for preparing documents such as reports, briefings, presentations among others requested by UNCT and Cooperation Framework working groups; including the development of an analysis of climate, biodiversity, and pollution in MEA´s commitments by Mexico as well as in the UN Cooperation Framework, identifying UN Country Team´s priorities and potential synergies. 8. Provide support for the preparation and organization of meetings, activities, workshops, of the Cooperation Framework working groups; including meetings with UN agencies to have their feedback to mainstream the Triple Planetary Crises into projects and initiatives. 9. Assist with the coordination of invitations and follow up on attendance to the activities, meetings, workshops of the Cooperations Framework working groups.
Qualifications/special skillsBachelor's degree in Business, Marketing, International Relations, Public Administration, Political Affairs, Economics or Public Affairs, Earth Science or any Environmental or Political Science related areas is required. Master's degree will be an advantage. At least 2 years of professional experience including marketing, communication, projects´ implementation, events´ coordination, research on environmental topics and/or planning and implementation of eco-agri-food systems related projects. Knowledge and experience on communications, as well as on TEEBAgriFood, sustainable agriculture and/or related subjects
LanguagesEnglish and Spanish are working languages of the United Nations Secretariat. For this post, Fluency in English and Spanish is required.