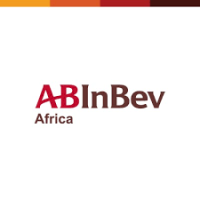 Company: AB InBev Africa
Location: Ghana
State: Ghana
Job type: 

Full-Time

Job category: Engineering Jobs in Ghana
Job Description
The key purpose of this role is to assume the strategic leadership for the engineering and utilities functions in the brewery, including the operational management of Environmental plant and equipment.
Key roles and responsibilities:
Ensure compliance with environmental, health, and safety laws and uphold safety and cleanliness standards
Through OPR sessions, develop personnel in accordance with stated needs.
Ensure a favorable environment for labor relations
Control the technical pipeline for important responsibilities
Oversee the site's artisan development and apprenticeship programs.
Ensure system integrity and change management , upkeep and calibration of site instruments
Make sure application standards are documented.
Through ZBS Maintenance and Energy & Fluids, create and update engineering standards.
Maximize the system for planned maintenance
formally implement the failure analysis methodology
Use the appropriate engineering spares plan.
Activate VPO and related GOPs
Control development in line with the outlined and agreed-upon glide routes.
Implement the E&F toolkit and maintain the improvements it produces.
finished a project on schedule and within budget
Ensure MOC compliance.
Budgeting for ZBB Maintenance and CAPEX should be managed.
minimize departmental expenses
Observe financial data
Minimum Requirements:
4-year appropriate tertiary qualification, i.e. B Tech: Mech or Electrical BSc Mech or Electrical
Minimum 7-years experience in a FMCG environment.
AB InBev is an equal opportunity employer, and all appointments will be made in-line with AB InBev employment equity plan and talent requirements. We are a company that promotes gender equality. Internal applicants require Line manager approval. Please note that only short-listed applicants will be contacted.
Method of Application
Closing Date : 24th October, 2023