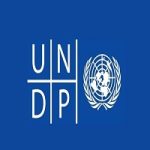 Closing date: Wednesday, May 10, 2023
Job Identification : 10233
Rentals : Bujumbura, Burundi
Posting Date : 03/05/2023, 08:25 AM
Apply Before : 05/11/2023, 03:59 AM
Job Schedule : Full time
Agency : UNDP
Vacancy Type : Fixed Term
Practice Area : Nature, Climate and Energy
Office : Regional Bureau for Africa
Contract Duration : 1 Year with Possibility for extension
Education & Work Experience : Master's Degree – 5 year ( s ) experience
Required Languages : Proficiency in oral and written English and French languages
Vacancy Timeline
2 Weeks
Mobility required / no mobility
mobility required
Job Description
Background
Diversity, Equity and Inclusion are core principles at UNDP: we value diversity as an expression of the multiplicity of nations and cultures where we operate, we foster inclusion as a way of ensuring all personnel are empowered to contribute to our mission, and we ensure equity and fairness in all our actions. Taking a ' leave no one behind ' approach to our diversity efforts means increasing representation of underserved populations. People who identify as belonging to marginalized or excluded populations are strongly encouraged to apply. Learn more about working at UNDP including our values and inspiring stories.
UNDP does not tolerate sexual exploitation and abuse, any kind of harassment, including sexual harassment, and discrimination. All selected candidates will, therefore, undergo rigorous reference and background checks.
In Burundi, the legislation relating to protected areas is governed by Legislative Decree No. TAG1> 1/6 of March 3, 1980, establishing National Parks and Natural Reserves. The country has 14 protected areas divided into the 4 categories of the International Union for Conservation of Nature ( IUCN ) namely 3 National Parks, 6 Natural Reserves, 2 Natural monuments and 3 Protected landscapes. Overall, these protected areas have an area of approximately 166,668 ha, or 5.9% of the national territory ( average in sub-Saharan Africa 14.3% of the territory ). Since 2005, efforts have brought aquatic ecosystems from 0.2% to 10% of the national territory except Lake Tanganyika, an ecosystem of global interest. Burundi has a good height of average annual precipitation ( 1,274 mm / year ) and benefits from vast freshwater reserves,including many lakes and rivers. Apart from the capital importance for agriculture, natural aquatic and semi-aquatic ecosystems ( 9.46% of the country's surface ) provide ecosystem services of capital importance also for the energy sector. In terms of drinking water supply and basic sanitation, the coverage rate for drinking water increased from 82 to 90% in urban areas and from 48 to 57 % in rural areas. For basic sanitation, the rate of access to adequate sanitation increased from 45 to 46% between 2000 and 2017. In terms of drinking water supply and basic sanitation, the coverage rate for drinking water increased from 82 to 90% in urban areas and from 48 to 57 % in rural areas. For basic sanitation, the rate of access to adequate sanitation increased from 45 to 46% between 2000 and 2017. In terms of drinking water supply and basic sanitation, the coverage rate for drinking water increased from 82 to 90% in urban areas and from 48 to 57 % in rural areas. For basic sanitation, the rate of access to adequate sanitation increased from 45 to 46% between 2000 and 2017.
Forest ecosystems are subject to severe degradation due to demographic pressure and land conflicts, especially in the communities living around protected areas. Regarding agricultural ecosystems, soils are generally overexploited. To increase their production, farmers cultivate on slopes highly exposed to erosion, posing a potential threat to protected areas. In addition, the dependence of the population on wood as an energy source, especially by women for domestic use, is a key factor in deforestation. The establishment of protective perimeters for these sources is currently limited and is not systematically respected. An effective response to all these challenges linked to agricultural ecosystems,forest and aquatic can be given by the implementation of actions registered under the Green Pact for Europe. The creation of the AP did not take sufficient account of the needs of the surrounding populations. The non-involvement of the population, particularly women and groups experiencing greater vulnerabilities, in the establishment and management of these areas is often the source of conflicts between the administration and the communities. This lack of ownership by communities, inequalities, and their lack of livelihoods generate increased competition for the use of available natural resources and increase anthropogenic pressure on PAs while increasing the balance of ecosystems and their biodiversity.The governance of the sector in the current state of AP management is centralized at the level of the Burundian Office for Environmental Protection ( OBPE ).
In response to challenges in this sector, the United Nations Development Program ( UNDP ) will implement both a « project Improving the efficiency of the protected areas management system ( AP ) for Conservation of Biodiversity in Burundi » which is funded by Belgium and a complementary project funded by the European Union which proposes to strengthen national capacities in terms of sustainable management of protected areas for the conservation of biodiversity.
To this end, the UNDP is recruiting a Technical Adviser ( e ), responsible for advising the management of the Office and the Government on the theme of biodiversity, and supervise the implementation of activities and the achievement of project results, including all administrative and financial management issues, in accordance with the approved project document and work plan. He / she should cooperate closely with the Ministry in charge of the environment as the main national partner of the project, and other national and international actors.
Purpose position
Summary of key functions :
 Technical assistant, political and strategic advice
 Supervision of implementation towards achieving results
 Coordination and knowledge sharing
 Synergies, partnership and resource mobilization
Duties and Responsibilities
Under the direct supervision of the Deputy Resident Program and Operation Representative and the authority of the Resident Representative, the Technical Officer of the project will be part of the Unit responsible for Sustainable Development within the UNDP and will work in close collaboration with the coordination of the consortium, the steering committee and the technical advisory group. He / She will perform the following tasks and responsibilities: Technical assistance, political and strategic advice:
 Provide strategic advice to the UNDP Directorate for the positioning of the Office in the field of protection of protected areas for the conservation of biodiversity.
 Advise the government, local actors and partners on policy and regulatory issues in the area of protected area management for biodiversity conservation.
 Provide technical assistance for the development of protected area management plans for biodiversity conservation in the Kibira and Rusizi national parks.
 Contribute to the analyzes and preparation of technical notes in the field of protection of protected areas and biodiversity.
Supervision of implementation towards achieving results:
 Supervise the Project Management Unit made up of a finance and administration manager, a driver as well as international and local consultants.
 Prepare annual and quarterly budgeted work plans and ensure their efficient execution, including proper use of financial resources, in accordance with the project document.
 Develop terms of reference for potential consultants / providers and ensure the proper execution of services ;
 Prepare and submit periodic narrative progress reports and progress reports to UNDP and financial partners in time.
 Ensure that cross-cutting issues and programming principles are taken into account.
 Regularly update the project risk data and log in the different platforms.
Coordination and knowledge sharing:
 Act as a liaison and facilitator between the various stakeholders of the project in particular, the private sector, government and public institutions, DGD / Belgium, Enabel, the EU and other donors.
 Support the preparation of meetings of the technical committee and the project steering committee ;
 Participate in the thematic coordination bodies of interagency results groups on the theme of protected air and biodiversity.
 Proactively apply best practices and lessons learned from global knowledge networks to the objectives of the project.
 Ensure knowledge sharing through communication products and various publications.
Synergies, partnership and resource mobilization:
 Develop partnerships with government institutions, the private sector, civil society, United Nations agencies, bilateral and multilateral donors and other key stakeholders in relevant thematic areas based on UNDP strategic objectives, country needs and donor priorities ;
 Foster close cooperation with the main project partners, exploit synergies and complementarities with other initiatives related to climate change.
 Contribute to mobilizing new funds to ensure the consolidation of project achievements and scaling up in other protected areas in Burundi.
 Perform any other task requested by the supervisor.
Competencies
Achieve Results: LEVEL 3: Set and align challenging, achievable objectives for multiple projects, have lasting impact
Think Innovatively: LEVEL 3: Proactively mixed potential risks, develop new ideas to solve complex problems
Learn Continuously: LEVEL 3: Create and act on opportunities to expand horizons, diversify experiences
Adapt with Agility: LEVEL 3: Proactively initiate and champion change, multiple management competing demands
Act with Determination: LEVEL 3: Think beyond immediate task / barriers and take action to achieve greater results
Engage and Partner: LEVEL 3: Political savvy, navigate complex landscape, inter-agency collaboration champion
Enable Diversity and Inclusion: LEVEL 3: Appreciate benefits of diverse workforce and champion inclusiveness
 Cross-Functional & Technical competencies:
Natural capital and environment-Biodiversity and management of Ecosystems: Knowledge of conservation, sustainable use and access and sharing of the benefits of biodiversity, land, forests and oceans and the capacity to apply in strategic and / or practical situations.
Business management-Project management: Ability to plan, organize, priority and control resources, procedures and protocols to achieve specific goals Business management-Partnerships Management:Ability to build and maintain partnerships with wide networks of stakeholders, Governments, civil society and private sector partners, experts and others in line with UNDP strategy and policies.
Business management-Risk Management: Ability to identify and organize action around mitigating and proactively managing risks.
Business management-Results-based management: Ability to manage programs and projects with a focus on improving performance and demonstrable results.
Business management – Partnership management: Ability to establish and maintain partnerships with broad networks of stakeholders, governments, civil society and private sector partners, experts and other entities, in accordance with the UNDP Strategy and Policies.
Business management-Communication: Ability to communicate in a clear, concise and unambiguous manner both by written and verbal communication; adapt messages and choose communication methods based on the audience.
Required Skills and Experience
Education:
 Master in Engineering, Management of Protected Areas and Conservation of Biodiversity, International Development and Other Areas Affiliated with the Conservation of Biodiversity and the Development of Ecosystem Services
Experience:
 Minimum of 5 years of experience in the field of sustainable development is required, including at least 2 years in the specific field of protected area management, biodiversity conservation and/or the development of ecosystem services and the development of green economies will be an asset ;
 Excellent ability to write, edit and produce analyzes, notes, documents and programs in the biodiversity sector is desirable ;
 Experience established to work in a multi-stakeholder environment with governments, civil society, technical and financial partners is desirable ;
 Good knowledge and experience in project management under funding from the European Union, Belgium and UNDP procedures is an asset;
 Work experience in the sub-region will be considered an asset
Language:
 The common mastery of the French language and the English language is required for this position.
Please note that continuation of appointment beyond the initial 12 months is contingent upon the successful completion of a probationary period.
Disclaimer
Important information for US Permanent Residents ( 'Green Card' holders )
Under US immigration law, acceptance of a staff position with UNDP, an international organization, may have significant implications for US Permanent Residents. UNDP admises applicants for all professional level posts that they must disclose their US Permanent Resident status and accept a G-4 visa, or have submitted a valid application for US citizenship prior to commencement of employment.
UNDP is not in a position to provide advice or assistance on applying for US citizenship and therefore applicants are advised to seek the advice of competent immigration lawyers regarding any applications.
Applicant information about UNDP rosters
Note: UNDP reserves the right to select one or more candidates from this vacancy announcement. We may also retain applications and consider candidates applying to this post for other similar positions with UNDP at the same grade level and with similar job description, experience and educational requirements.
Non-discrimination
UNDP has a zero-tolerance policy towards sexual exploitation and misconduct, sexual harassment, and abuse of authority. All selected candidates will, therefore, undergo rigorous reference and background checks, and will be expected to adhere to these standards and principles.
UNDP is an equal opportunity and inclusive employ that does not discriminate based on race, sex, gender identity, religion, nationality, ethnic origin, sexual orientation, disability, pregnancy, age, language, social origin or other status.