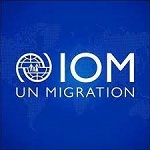 Under the direct supervision of the Administrative Officer, the incumbent will perform the following duties:
Receive, screen and process correspondence and requests, and follow upon implementation of all administrative actions, ensuring adherence to deadlines and timely response to correspondence and queries.
Type, ensuring correctness of language as well as format, and in accordance with WHO Style Guide, correspondence, reports, documents and presentations upon written/verbal instructions, and independently compose correspondence of purely routine administrative nature.
Make necessary arrangements regarding duty travel of staff in the unit, submit travel requests (TRs) in the Global Management System (GSM), arrange for flight and hotel reservations and deal with other related matters.
Type documents and presentations for preparation of meeting, workshops, training courses, etc., send invitation letters to participants, photocopy documents and prepare files; follow up with logistics units regarding arrangements. Provide secretarial support during meetings.
Screen and receive visitors and telephone calls, make appointments, answer queries of and/or redirect visitors and callers. Update and maintain records and reference files.
Submit different administrative transactions in GSM, including procurement of goods and services, and follow up with concerned parties for the receipt of deliverables and finalization of payments.
Replace other assistants within the department, as required.
Recruitment Requirements:
Education ( Qualifications)
Essential: Completion of secondary education supplemented by secretarial/administrative training.
Desirable: University degree in business administration, social sciences or related field is an asset.
Experience:
Essential: At least three years of relevant secretarial/ administrative experience.
Desirable: Relevant experience in the UN system.
Competencies
Producing Results
Fostering integration and team work
Communicating in a credible and effective way
Ensure effective use of resources.
Setting an example.
Functional Skills and Knowledge:**
Very good time management and organizational skills.
Demonstrated knowledge of banking regulations and local laws.
Proven analytical skills.
Knowledge of the organization's policies and regulations in general, and in particular, regarding project activities and financial procedures is an asset.
Languages: Very good knowledge of English and the local language. French is an asset.
How to apply
Applicants are required to submit their applications and cover letters as per below :
1- Email Address: [email protected]
2- Subject: Application to Team Assistant Post- Hargeisa- Feb 2023
Country
City