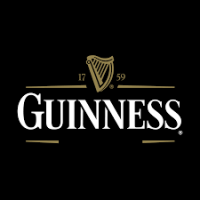 Job Description
Guinness Ghana Brewery is a leading Brewer and Marketer of premium Alcoholic and malt drinks in Ghana. It has the vision of being Ghana's most celebrated business. Diageo Plc. Owns 52.4% Investment in Guinness Ghana Breweries Ltd and continues to invest heavily in CAPEX, which is essential to the journey of being the most Vibrant and Iconic Business in Ghana.Diageo is listed on the New York and London Stock exchange while Guinness Ghana Brewery Ltd (Subsidiary) is listed on the Ghana stock exchange. Guinness Ghana is therefore required to stay in sync with IFRS, Control Assessment and Risk Management (CARM) and local Statutory requirement .Role Purpose
Company: Guinness
Location: Ghana
State: Ghana
Job type: 

Full-Time

Job category: No Categories
BPM Supply Manager is a meaningful role within the organization responsible for supporting supply business performance agenda for Guinness Ghana Breweries PLC providing concise, quality financial information, analysis and insights to craft and support business decisions.
Partner with Supply Leadership ensure costs efficiencies and drive business profitability agenda.
This is a performance management and reporting role that plays key influencing role in decision making process. Has direct responsibility for BPM Supply activities and supporting the Leadership team with decision making information.
Top 3-5 Accountabilities
Proactive and informative commercial analysis of business performance issues and opportunities
Generate /develop investment appraisal and financial models and seek key collaborators especially senior management's on board /alignment and approval.
Developing investment appraisals on key capital expenditure projects and generating the desired support and approvals
Undertake post CAPEX Review (PCR) for key projects.
Supporting business initiatives to reduce cists through informative and proactive financial analysis.
Delivering phenomenal project outcomes for business – robust, pragmatic analytics that support new opportunities for business.
Provide thought leadership to optimise COGS from planning through actuals for the base business and innovation projects
Prepare professional, consistent and accurate requisite data analysis & reporting on a regular basis.
To drive robust planning processes across the business to ensure excellent forecasts, LEs & strategic plans are developed.
BPM reporting and analysis on monthly basis for Supply, including:
Responsibility for the timely and accurate production of monthly COGS BPM, COGS Causal.
Branded Cogs reporting and insight generations to aid business decision making.
Drive controls and compliance agenda for supply
Support innovation with cogs insights.
Qualifications, Experience Required Functional Capabilities: Qualifications
Fully qualified Accountant.
Minimum of 4 years post qualification experience in financial accounting with proven integrity.
Qualification in supply chain management will be an advantage.
Key Skills And Experience.
Ability to take commercial insights and translate into the organisation & people Agenda.
Proven track record to facilitate, persuade, influence and build credibility with all levels and all functions.
Analytical, interpretative and decision-making skills.
Positive relationship building skills.
Good Communication and presentation skill.
Good standout colleague.
Strategic Abilities
Constantly seeking to improve business processes and drive efficiency.
Understanding of Performance Management
Financial & Management Reporting (Local and International)
System management & development in field of planning
Knowledge
Sound IT knowledge in the use of outlook (Excel, Word and Power Point)
Solid understanding in accounting software (SAP)
Barriers To Success In Role
Lack of interest in research and analysis
Lack of creativity to identify innovative ways to business issues.
Inability to plan work or deliver to high quality in tight deadlines.
Inability to work independently.
Poor presentation and digital literacy


Method of Application

Closing Date : 28th September, 2023