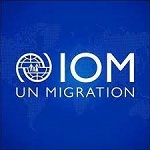 Position Title : Senior HR Assistant
Duty Station : IOM Philippines Country Office (Manila)
Classification : General Service Staff, Grade G-6
Type of Appointment : Fixed term, one year with possibility of extension
Estimated Start Date : As soon as possible
Closing Date : 14 March 2023
Established in 1951, IOM is a Related Organization of the United Nations, and as the leading UN agency in the field of migration, works closely with governmental, intergovernmental and non-governmental partners. IOM is dedicated to promoting humane and orderly migration for the benefit of all. It does so by providing services and advice to governments and migrants.
IOM is committed to a diverse and inclusive environment. Internal and external candidates are eligible to apply to this vacancy. For the purpose of the vacancy, internal candidates are considered as first-tier candidates.
Context:
Under the overall supervision of the Chief of Mission and the direct supervision of the Resource Management Officer, the successful candidate will be responsible for providing support in the full implementation of HR administrative activities, programs and initiatives of the Organization and in ensuring consistent application of policies and procedures in compliance with the Unified Staff Rules and Regulations (USRR). S/he will provide overall Human Resources support for Country Office Philippines, in line with IOM policies, standards and commitments.
Core Functions / Responsibilities:
Recruitment, Selection and Placement for VN's, SVN's, Direct Recruitment in the General Service Category
Train, guide, and supervise the HR Assistants in providing clerical support in the overall recruitment requirements of the Country Office.
Ensure Request for Hiring form and requirements completion such as Post Description (PD), resignation letter (if applicable) submitted by the requesting unit and secure signature completion of the form prior to posting of vacancy announcement.
Prepare relevant documentation for establishing graded positions and coordinate with PAC for rating/classification.
Prepare, publish, and post vacancy announcements for General Service Staff and National Officers in various relevant recruitment and cost-effective medias for the Country Office.
Schedule and contact shortlisted candidates for interview and/or exam. Assist in organizing and conducting interviews and administer written technical exams.
Carry out reference checks.
Review the finalization of relevant candidate's assessment such as Interview Protocols, Recruitment Template for One-Year Fixed Term Vacancy Notices (VN's) and/or HR Action Form (HRAF) for Short-Term Vacancy Notices (SVN's) and Direct Recruitment. Ensure that requesting unit submit all recruitment documentation for further processing.
Facilitate job offer discussion to final candidate. Issue list of requirements and schedule medical examination. Ensure Occupational Health Unit (OHU) Manila medical clearance compliance and coordinate Entry on Duty (EOD) and send Letter of Appointment to final candidate.
Provide expert support in the hiring and selection process of non-staff (daily/hourly, OJT/interns, and consultants)
Monitor and update the recruitment tracking table for VN, SVN, Direct Recruitment in coordination with the Resource Management Officer
Prepare REC monthly report and other related reports.
Coordinate annual training reports and training to Staff Development and Learning (SDL) Unit.
Consolidate, review, and endorse applications received via HR recruitment mailbox
Monitor the talent pool mailbox and answer general inquiries from candidates and recruitment related queries from staff members
Act as focal point for maintaining and updating the HR Recruitment mailbox and databases
Perform the following additional recruitment tasks, specifically:
Conduct new staff member orientation.
Coordinate promotion calculation and send to the Panama Administrative Centre (PAC).
Coordinate with the hiring unit and the regional office the requirements checking, and coordination with PAC for request on reclassification of positions.
Personnel Administration
a) Act as the time and attendance manager of the office.
Prepare the reports on overtime and record it in PRISM HR and ensure accurate payment.
Monitor and reconcile leave applications in the system against absence quota, work schedule and attendance records to ensure data accuracy.
Act as system approver for leave application of Country Office Philippines staff in the Universal WorkList – Family Emergency Leave and Certified Sick Leave. Advise staff members of their used Uncertified Sick Leave (USL).
In coordination with the Resource Management Officer, process Special Leave Without Pay (SLWOP) and Home-Based Work
Monitor and inform employees of the available compensatory leave balance and advise them on its usage.
Discuss policy with staff members pertaining to leave accrual.
Monitor and inform employees and supervisors of the available year-end annual leave balances of staff in the unit.
Responsible for data entries or adjustments in PRISM HR for the current month's payroll.

Address queries related to data entries and resolve payroll issues in consultation with PRISM Helpdesk, Business Analysts, Accounts Unit, and MHRO Payroll Support Unit.

Process Short-Term Allowance (STA) and Interim Allowance for payroll inclusion.
Provide briefings to local staff and international staff (if applicable) on HR procedures and requirements with respect to entitlements, conditions of service and administrative procedures.
Coordinate payments and instruct Payroll/Treasury by detailing amount due and modalities of payment as well as their time frames.
Calculate summary of emoluments, new take home pay, cost estimates to IOM, interim allowances, and benefits such as medical insurance premium.
b) Benefits Administration
Update data of staff members in SAP HR as indicated in their latest Family Status Form and other documents submitted.
Respond to inquiries related to entitlements of Country Office Philippines staff.
Ensure that the administration of the MSP and Family Allowances is accurate and complete. And facilitate the enrolment process.
c) PRISM – HR / SES
Act as HR agent for Staff Evaluation System and assist in monitoring compliance.
Coordinate with respective Unit heads for staff performance improvement plan.
Create or change OM data (organizational structure and reporting lines) as required.
Coordinate with PAC on the calculation and payment of SCS.
Address inquiries related to payment of Terminal Emoluments (TE).
Generate PA including but not limited to Hiring, Re-hiring, Staff Contracts, SLWOP, Separation, AWG, etc.
Perform other related tasks that may be assigned from time to time.
Required Qualifications and Experience
Education
University degree in Human Resource Management, Business or Public Administration, Behavioural and Developmental Studies, Psychology, Social Science, or any related field from an accredited academic institution, with at least four years of relevant professional experience; or
Completed High School degree from an accredited academic institution, with at least six years of relevant professional experience.
Experience
Work experience from the UN System or in international/multicultural environment an advantage.
Skills
High level of computer literacy; experience with HR IT systems and applications especially SAP an advantage.
Languages
English and French are the working languages of the UN Secretariat. For this position, fluency in English and Filipino (oral and written) is required. Working knowledge of any Filipino regional languages desirable.
Notes
Accredited Universities are the ones listed in the UNESCO World Higher Education Database (https://whed.net/home.php).
Required Competencies
The successful candidate is expected to demonstrate the following values and competencies:
Values – All IOM staff members must abide by and demonstrate these five values:
Inclusion and respect for diversity: Respects and promotes individual and cultural differences. Encourages diversity and inclusion.
Integrity and transparency: Maintains high ethical standards and acts in a manner consistent with organizational principles/rules and standards of conduct.
Professionalism: Demonstrates ability to work in a composed, competent and committed manner and exercises careful judgment in meeting day-to-day challenges.
Courage: Demonstrates willingness to take a stand on issues of importance.
Empathy: Shows compassion for others, makes people feel safe, respected and fairly treated
Core Competencies – behavioural indicators level 2
Teamwork: Develops and promotes effective collaboration within and across units to achieve shared goals and optimize results.
Delivering results: Produces and delivers quality results in a service-oriented and timely manner. Is action oriented and committed to achieving agreed outcomes.
Managing and sharing knowledge: Continuously seeks to learn, share knowledge and innovate.
Accountability: Takes ownership for achieving the Organization's priorities and assumes responsibility for own actions and delegated work.
Communication: Encourages and contributes to clear and open communication. Explains complex matters in an informative, inspiring and motivational way.
Managerial Competencies – behavioural indicators level 2
Leadership: Provides a clear sense of direction, leads by example and demonstrates the ability to carry out the Organization's vision. Assists others to realize and develop their leadership and professional potential.
Empowering others: Creates an enabling environment where staff can contribute their best and develop their potential.
Building Trust: Promotes shared values and creates an atmosphere of trust and honesty.
Strategic thinking and vision: Works strategically to realize the Organization's goals and communicates a clear strategic direction.
Humility: Leads with humility and shows openness to acknowledging own shortcomings.
IOM's competency framework can be found at this link.
Competencies will be assessed during a competency-based interview.
Other
Any offer made to the candidate in relation to this vacancy notice is subject to funding confirmation.
Appointment will be subject to certification that the candidate is medically fit for appointment and verification of residency, visa, and authorizations by the concerned Government, where applicable.
Only candidates residing in either the country of the duty station or from a location in a neighbouring country that is within commuting distance of the duty station will be considered. In all cases, a prerequisite for taking up the position is legal residency in the country of the duty station, or in the neighbouring country located within commuting distance, and work permit, as applicable.
The position involves onsite and/or offsite work (or a combination of both). The working modality will be further discussed during the interviews if candidate is available to work on-site and/or offsite.
How to apply
In order for an application to be considered valid, IOM will only accept applications which should include a cover letter (not more than one page), a résumé highlighting the required education and experience, and a duly completed IOM Personal History Form. To access the form, please visit this link (four pages).
Interested candidates are invited to submit their applications via [email protected] not later than 14 March 2023. Position title and VN Number (VN 2023 007 – Senior HR Assistant) should be specified in the SUBJECT field.
Only shortlisted candidates will be contacted.