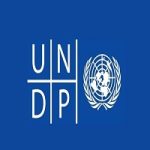 Closing date: Tuesday, 2 May 2023
Job Identification : 9854
Locations : Bogota, Colombia
Posting Date : 04/11/2023, 11:09 PM
Apply Before : 05/03/2023, 03:59 AM
Job Schedule : Full time
Agency : UNDP
Grade : NOD
Vacancy Type : Fixed Term
Practice Area : Recovery Solutions and Human Mobility
Bureau : Crisis Bureau
Contract Duration : 2 Year with Possibility for extension
Education & Work Experience : Master's Degree
Other Criteria : 7 years of relevant experience with Master's Degree or 9 years of relevant experience with Bachelor's Degree
Required Languages : Proficiency in Spanish and English
Vacancy Timeline
3 Weeks
Mobility required/no mobility
no mobility required
Job Description
Background
UNDP is committed to achieving workforce diversity in terms of gender, nationality and culture. Individuals from minority groups, indigenous groups and persons with disabilities are equally encouraged to apply. All applications will be treated with the strictest confidence.
UNDP does not tolerate sexual exploitation and abuse, any kind of harassment, including sexual harassment, and discrimination. All selected candidates will, therefore, undergo rigorous reference and background checks.
Background and Organizational Context
In September 2021, the UN Secretary-General's High-Level Panel on Internal Displacement (HLP) submitted its report calling among others for a more development-oriented approach to solutions to internal displacement. The report found that for the UN to be fit for purpose and accountable for solutions, fundamental changes are required in the way international humanitarian, development and peace actors engage in contexts of internal displacement, particularly in the leadership and coordination of these efforts. To take forward the HLP recommendations, the Secretary-General launched in June 2022 his Action Agenda on Internal Displacement, laying out a common vision for the UN system to work towards solutions, prevention and response. The Action Agenda recognizes the urgent need for stepped up, earlier and more predictable engagement of development actors to meet demands from national and local governments for support in scaling up their work on durable solutions. The Secretary-General has designated UN Resident Coordinators (RC) as the UN's lead on solutions at the national level. They are to proactively engage with national and local authorities on solutions, ensure solutions are reflected as a priority in UN Sustainable Development Cooperation Frameworks (UNSDCFs), and work with the authorities to develop a whole-of-government solutions strategy through a consultative and inclusive process, which draws on the views, capacities and preferences of IDPs and local communities.
The UNDP administered UN Solutions Advisers Deployment Facility on Strengthening UN and National Capacities for Solutions to Internal Displacement aims at enhancing UN support to governments at the national and local levels on development solutions strategies to address internal displacement, including considering prevention and response strategies. The main purpose is to provide catalytic support to UN RCs and UN Country Teams (UNCT) to advance the Secretary-General's Action Agenda on Internal Displacement through the deployment of trained and experienced Solutions Advisers in the RC Offices (RCO).
Duties and Responsibilities
Under the overall guidance of the Colombia RC and the direct supervision of the Head of the RCO, the Solutions Adviser will work with key stakeholders to support the UNCT and relevant national/local coordination bodies such as the Durable Solutions (DS) Working Group and other Regional DS Working Groups. Key solutions stakeholders include affected displaced communities, national and local government authorities, donors/partners, UN agencies, international and national NGOs, civil society, private sector, and academia.
The Solutions Adviser will play a key role to support the country-level implementation of the UN Secretary-General's Action Agenda on Internal Displacement and collaborate closely with the Office of the Special Adviser on Solutions to Internal Displacement and the UN Steering Group on Solutions to Internal Displacement. S/he will connect available global expertise such as from the Internal Displacement Monitoring Centre (IDMC) and Joint IDP Profiling Service (JIPS) to promote and advance the implementation of durable solutions' programmes and activities. S/he will also reinforce efforts to mobilize necessary financial resources contributing to the sustainable improvement of conditions of displaced communities. The Solutions Adviser will be administered by UNDP to the RCO office.
Key Duties and Accountabilities
 Provide strategic and technical advisory support to the UN RC and UNCT to lead national/local partnerships on solutions and for UN strategies and programmes to have a solutions approach to displacement.
 Provide advice and coordination to support the UNCT on strategic engagement and agency programming on solutions to internal displacement across humanitarian, development and peace actors.
 Act as a link between the RC and individual UN agency programmes, keeping abreast (to the greatest extent possible) with relevant UN agency programme interventions and initiatives.
 Promote/advise on leveraging programmatic investments by development and humanitarian actors against advocacy goals linked to the inclusion of IDPs in national planning and prioritization.
 Provide technical and operational tools to support the authorities and UN Agencies, as well as other stakeholders, to integrate the multi-sectoral and long-term developmental responses required to resolving internal displacement. Ensure durable solutions is mainstreamed into the work of UNCT coordination mechanisms as relevant.
 Support to strengthening conceptualization and integration of durable solutions into the Humanitarian-development-peace nexus work by UN Agencies and other relevant stakeholders.
 Provide combined humanitarian, development and peace data analysis and evidence on solutions to the CCA and development of pathways to solutions in UNSDCFs and in HRPs, where relevant.
 Organize or contribute to joint-impact assessments and analyses, advocating for joined up approaches, identification of collective outcomes and evidence-based programming on solutions to ensure coherence and avoid duplication of efforts.
 Support resource mobilization activities for durable solutions activities and programmes under the directive of the UNCT and/or the RC.
2. Facilitate and promote national/ local ownership and capacities on solutions strategies and prevention of internal displacement
 Initiate or support efforts to strengthen national capacities and infrastructure for solutions e.g., establishing national multistakeholder Solutions Working Groups, Solutions Units in government Ministry or Agency ensuring the agency and participation of IDPs, especially displaced women. Support the implementation of the required capacity building activities to partners, government and existing coordination mechanisms to enhance collaborative processes on Solutions.
 Support the capacity of government at national, departmental and local levels to operationalise durable solutions frameworks.
 Provide support to the Government, to the extent possible, on the development of a national strategy/action plan on durable solutions and associated policies, including identifying priorities and potential opportunities to address durable solutions to internal displacement.
 Enhance national/local ownership on data collection, IDP and host community profiling, socio-economic/ political economy analysis, measuring progress towards solutions and application to national/local solutions programming. Particular attention to be made in collecting disaggregated data and analysing differentiated consequences by age, gender, and diversity.
 Support authorities and partners to consistently monitor and assess solutions programmes for rapid adjustment and course correction as needed.
 Support advocacy and knowledge sharing activities with national/subnational/local authorities and other relevant stakeholders.
3. Maintain positive working relations and manage information flows between and among key stakeholders including government counterparts, UN focal
points/Agencies, INGOs, private sector, civil society, and the donor community.
 Establish and maintain a network of key stakeholders, including with national and sub-national counterparts, NGOs, donor community, diaspora, private sector and academia.
 Contribute to relevant policy dialogue and policy development processes.
 Support exchanges and inputs of High-Level Advisers, facilitating their in-country missions when required and maintain momentum around issues of displacement and durable solutions.
 Actively participate in global practice networks on durable solutions and other knowledge networking forums and share relevant information with UN agencies.
4. Supervisory/Managerial Responsibilities: None – the Solutions Adviser will provide strategic advice and support to the RC, RCO and UNCT.
Core Competencies:
 Achieve Results: LEVEL 3: Set and align challenging, achievable objectives for multiple projects, have lasting impact.
 Think Innovatively: LEVEL 3: Proactively mitigate potential risks, develop new ideas to solve complex problems.
 Learn Continuously: LEVEL 3: Create and act on opportunities to expand horizons, diversify experiences.
 Adapt with Agility: LEVEL 3: Proactively initiate and champion change, manage multiple competing demands.
 Act with Determination: LEVEL 3: Think beyond immediate task/barriers and take action to achieve greater results.
 Engage and Partner: LEVEL 3: Political savvy, navigate complex landscape, champion inter-agency collaboration.
 Enable Diversity and Inclusion: LEVEL 3: Appreciate benefits of diverse workforce and champion inclusivity.
Cross-Functional & Technical competencies:
 Business Direction and strategy – Negotiation and Influence:

 Ability to reach an understanding, persuade others, resolve points of difference, gain advantage in the outcome of dialogue, negotiates mutually acceptable solutions through compromise and creates 'win-win' situations.

 Business development – Integration within the UN:

 Ability to identity, and integrate capacity and assets of the UN system, and engage in joint work; knowledge of the UN System and ability to apply this knowledge to strategic and/or practical situations.

 Business development – Collective Intelligence Design:

 Ability to bringing together diverse groups of people, data, information or ideas, and technology to design services or solutions.

 Business Management – Partnerships management:

 Ability to build and maintain partnerships with wide networks of stakeholders, Governments, civil society and private sector partners, experts and others in line with UNDP strategy and policies.

 2030 Agenda: Prosperity – Recovery Solutions and Human Mobility:

 Forced Displacement, incl. Durable Solutions.
 Reintegration (refugees/IDPs).
Required Skills and Experience
Education:
 Advanced university degree (Master's or equivalent) in international development, international affairs, migration and displacement studies, or other relevant field. First level university degree will also be considered with an additional two years of relevant work experience.
Experience:
 For candidates with Master's Degree at least 7 years of relevant experience in either public sector (national or multilateral, including UN), private (academia, non-governmental sector, corporate), with increasing level of responsibility. At least 4 years of experience in crisis and fragile settings with strong relevant experience in forced displacement and development/durable solutions is an advantage.
 For candidates with First level university Degree at least 9 years of relevant experience in either public sector (national or multilateral, including UN), private (academia, non-governmental sector, corporate), with increasing level of responsibility. At least 4 years of experience in crisis and fragile settings with strong relevant experience in forced displacement and development/durable solutions is an advantage.
 Demonstrated managerial and leadership experience; demonstrated experience in programming, partnership development and resource mobilization; excellent coordination, negotiation and communication skills, as well as ability to mobilize support from a wide range of partners (public, private, civil society and academia) is an asset.
 Demonstrated experience in implementations of national and local socioeconomic policies and programs is desirable.
Language requirements:
 Proficiency in Spanish and English is required.
Please note that continuance of appointment beyond the initial 12 months is contingent upon the successful completion of a probationary period.
Keywords
Forced displacement; development solutions; coordination and partnerships.
Disclaimer
Important applicant information All posts in the NO categories are subject to local recruitment. Candidates selected pursuant to this vacancy may be subject to UNDP's policy on Probation upon assignment.
Applicant information about UNDP rosters Note: UNDP reserves the right to select one or more candidates from this vacancy announcement. We may also retain applications and consider candidates applying to this post for other similar positions with UNDP at the same grade level and with similar job description, experience and educational requirements.
Workforce diversity UNDP is committed to achieving diversity within its workforce, and encourages all qualified applicants, irrespective of gender, nationality, disabilities, sexual orientation, culture, religious and ethnic backgrounds to apply. All applications will be treated in the strictest confidence.